Continuing my 1830s men´s pattern collection, it´s time for matching trousers, suitable to wear with the 1830´s Tailcoat and shirt. In general trousers are easier to sew than the coats, just some pocket details are more complex.  I´ll show and explain that details her in this tutorial with lots of pictures. I choose the US size 38 (EU 48).
Um meine 1830er Herrenschnittmuster Kollektion zu vervollständigen gibt es nun die passende Hose zum Tailcoat und Hemd. Im Allgemeinen sind Hosen einfacher zu nähen als Jacken und Mäntel, nur die Hosentaschen machen manchmal Schwierigkeiten. Daher möchte ich hier in diesem Tutorial mit vielen Bildern näher darauf eingehen.
Na dann geht es schon los mit dem Schnittmuster. Ich habe mich in diesem Fall für die Größe EU 48 entschieden.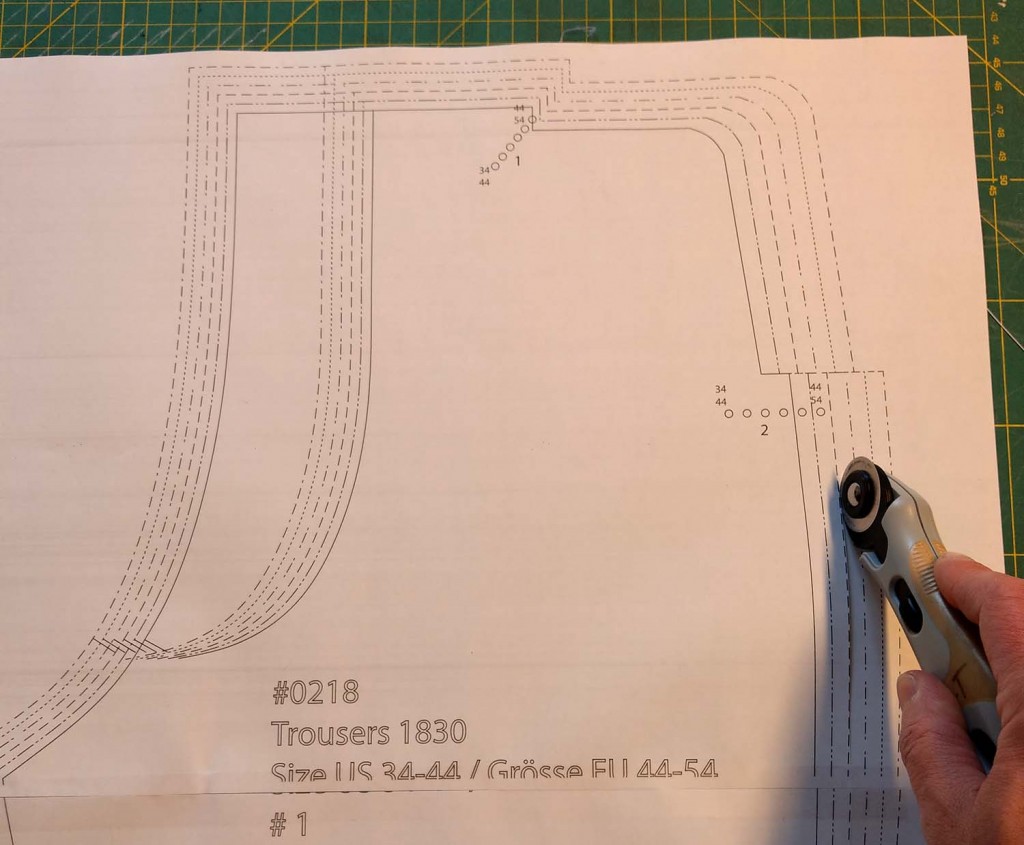 ---
After cutting all pattern pieces, I marked the marks corresponding to the size chosen. Re-check your marks, the red arrow points on the mark I did wrong at the first time.