19th century welt pockets where made different from modern welt pockets. In this tutorial I´ll show you the period correct method.
Baste a piece of linen or cotton to the wrong side of the left front, covering the pocket opening. Mark the pocket opening with a basting thread, clearly visible on the right side of the fabric. Cut your welt from fabric, matching the pattern of your fabric, with a 1/4" (6mm) seam allowance added to top and bottom and a 5/8″ (1,5cm) seam allowance added to the sides.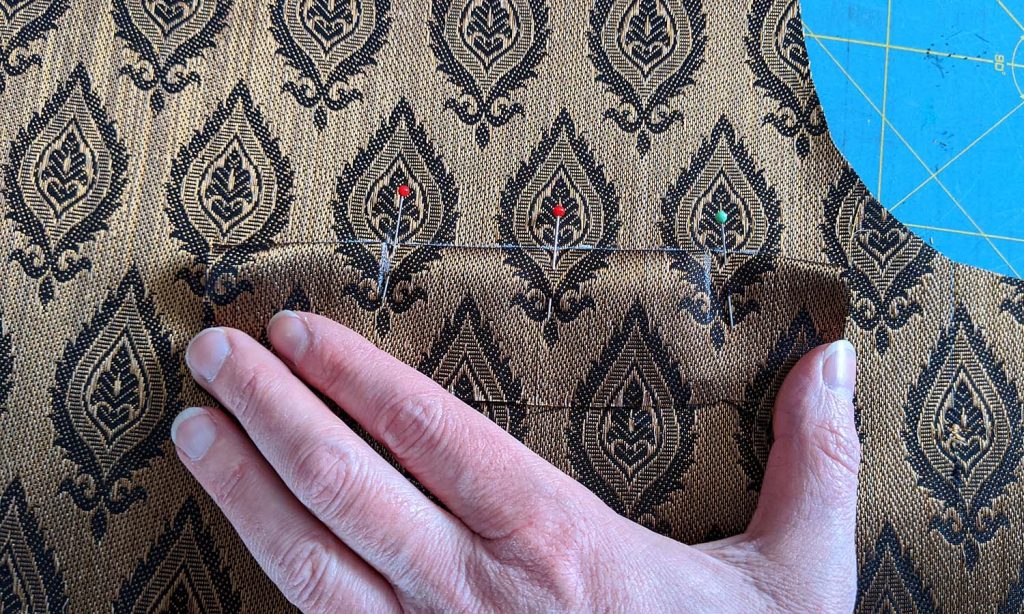 Fold the welt in half lengthwise, wrong sides together, press the edge and reopen. Attach a cotton tape along the fold to the inner half of the welt with a catch stitch. Sew the outer pocket bag to the inner half of the welt using, right sides together, stitch exactly between the marks of the pocket opening and press open the seam allowances.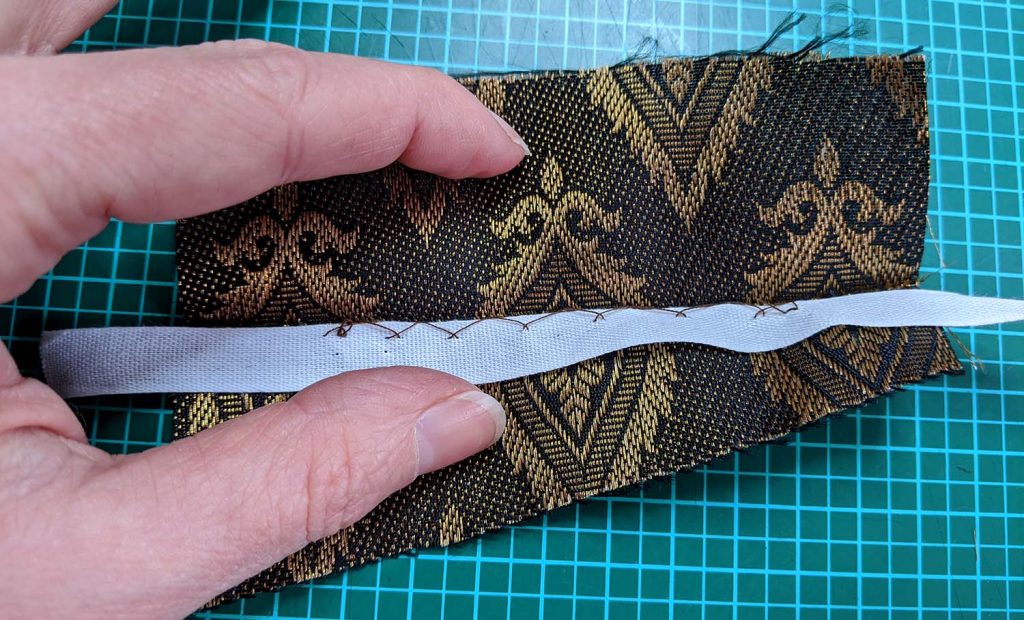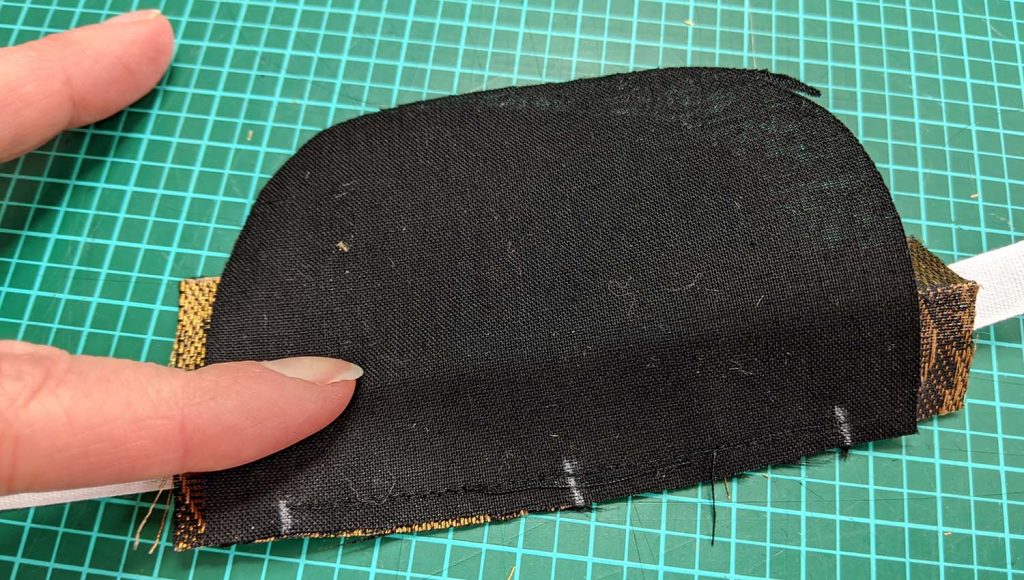 Continue reading