I finished my Romantic Era dress already two years ago, but there was still something missing: a bonnet.
For the construction of the pattern take a wig head and build the form of the bonnet with paper. Then trim the paper where needed or ad paper with adhesive tape. If the bonnet has the desired shape, copy the pattern and adjust asymmetries. Build the bonnet once again from paper or board and do last adjustments if needed.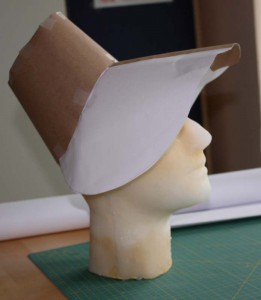 ---
Now cut the pieces from buckram. I use round reed instead of wire to strengthen the seams because I think it keeps the shape better.
Sew the reed with a zigzag stitch at the edges, the brim is reinforced with additional bars of reed.
Now join all pieces by hand.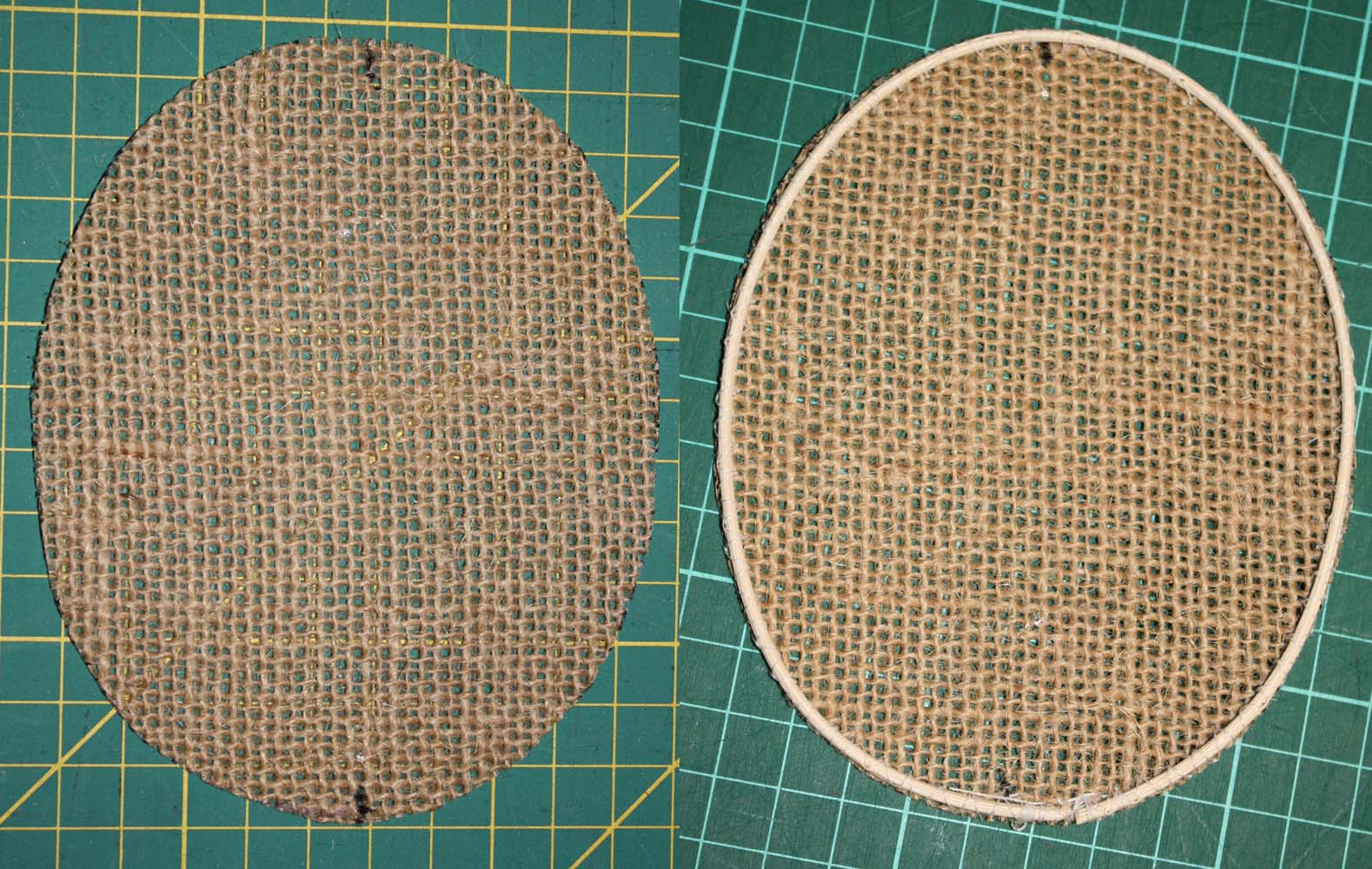 ---
Cover the bonnet with flannel fabric, so later you won´t see the raw buckram through your top cloth.
Cover the hat with your desired top cloth e.g. Silk taffeta, and decorate as desired.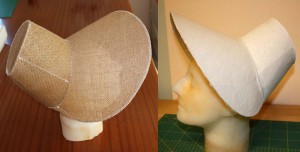 ---
Do you think constructing the pattern by yourself is quite complicated? Visit my Etsy-Shop, there you will find the pattern with detailed and illustrated sewing instructions. A pelerine collar which was popular during the Romantic era is included.
PDF Pattern #0615 Romantic Era Bonnet and Pelerine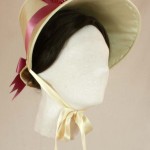 .