Hi everyone, reading my blog!
This time, I´ll show you the sewing process of my new 184s day dress, made from a checked cotton muslin. The pattern includes two versions of the dress, first a simple day dress, with V-shaped neckline, with the skirt attached to the bodice with cartridge pleats, and a second, more elegant version, similar to a dress, Jenna Coleman wears in the TV show "Victoria".
I found a checked cotton muslin in my preferred colors on Ebay, just the right fabric for a light and simple 1845s summer day dress.
After washing and pressing the fabric, I started cutting out the pattern pieces. I tried to pattern match the checks as good as possible, with the fabric pulling out of shape even when watching (the fabric is a double layer muslin with stripes on the wrong fabric side).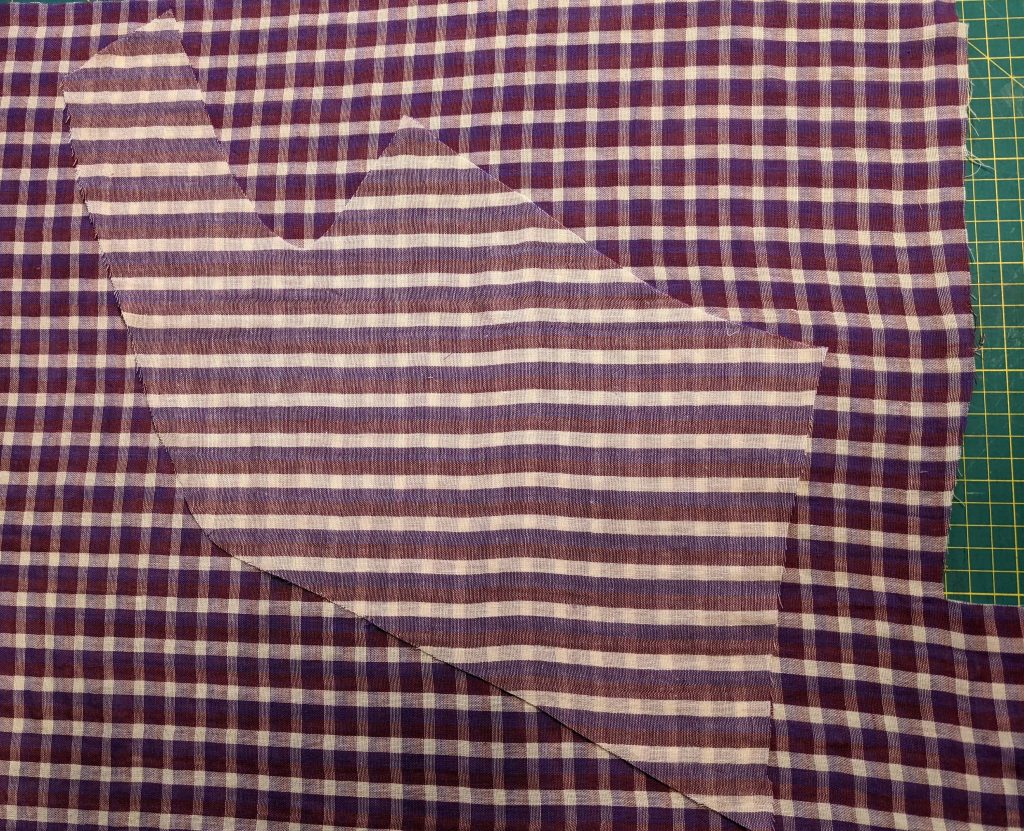 For the lining, I choosed a glazed cotton fabric in a (not really) matching color. I left the selvages on the fronts to avoid fraying.
To transfer the neckline corner mark (1) easily, I punched holes into the pattern and marked it with tailor´s chalk. I made just notches to mark the back lines of the bodice.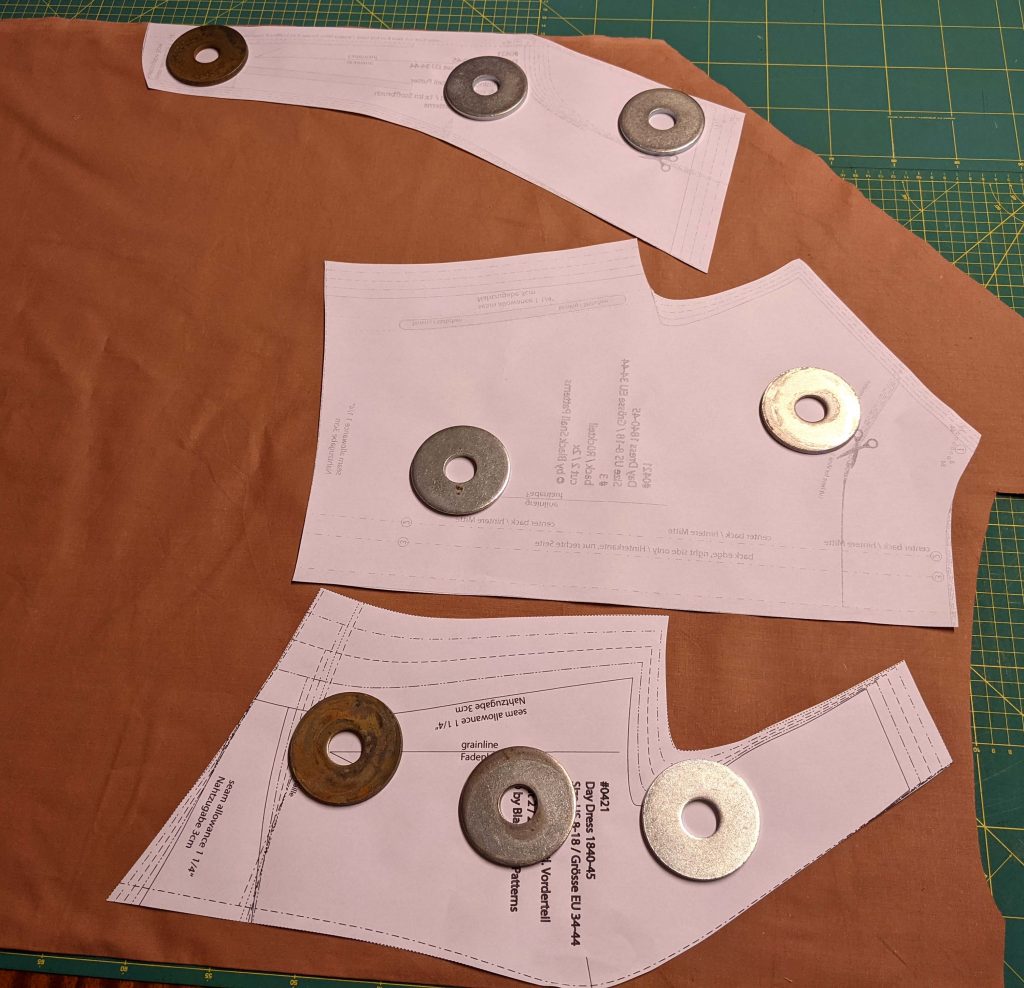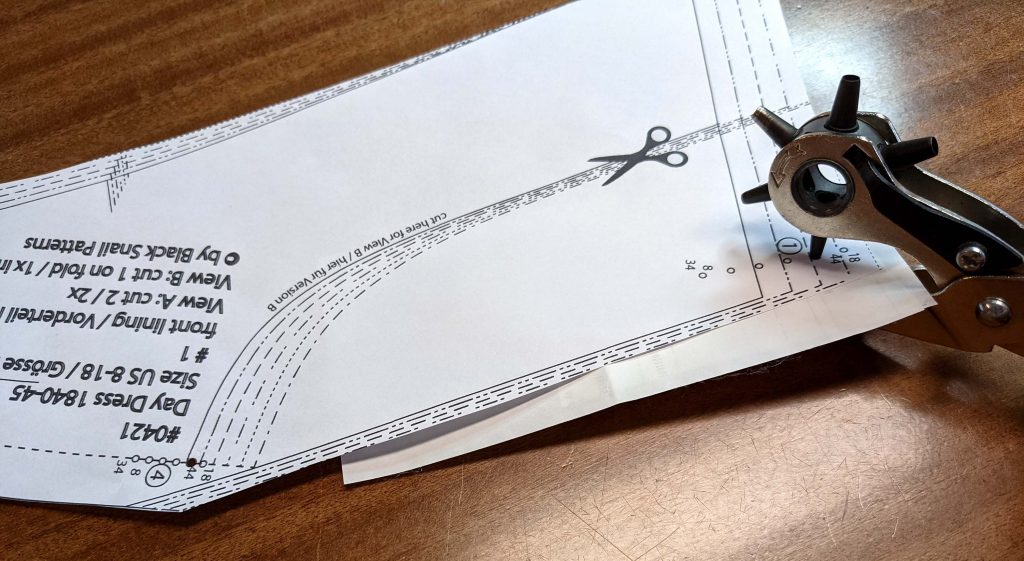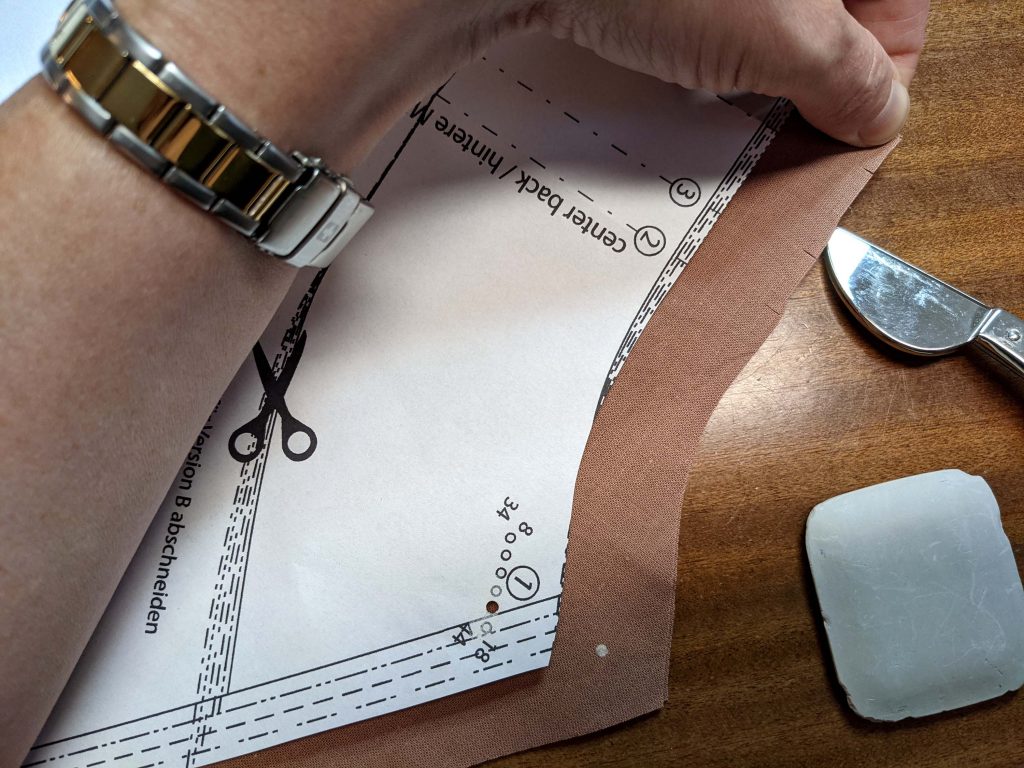 Continue reading