Preparing for the WGT 2019 I bought some meters of a brown striped taffeta fabric. It was mentioned to become a coat and trousers for my husband. But when I was finished, I still had 6m of that fabric left. First I was thinking of a steampunk inspired bustle dress, but reflecting this idea several days I decided to make a 1780´s Redingote dress matching with my husband´s 1780´s suit.
---
As usual I tried to make lots of pics during the sewing process and as I really love the dress, it became the first sewing pattern for a series of 18th century patterns. Please don't be impatient, I´ll try to launch some of the new patterns this year (including some men´s patterns).
---
This tutorial should help to facilitate the sewing process of the Redingote, some things will be slightly different as described in the sewing pattern. Pictures and a tutorial for the petticoat are missing.
---
Here you see the bodice from lining, all parts sewn together and the seam allowances pressed open. Every seam is covered with a boning channel, I made mine from twill tape. The side seams are curved, filling that channels with plastic boning serves, but with a stronger bend I´ll recommend not to follow the seams anymore. Let the channel run straight towards the shoulder seam.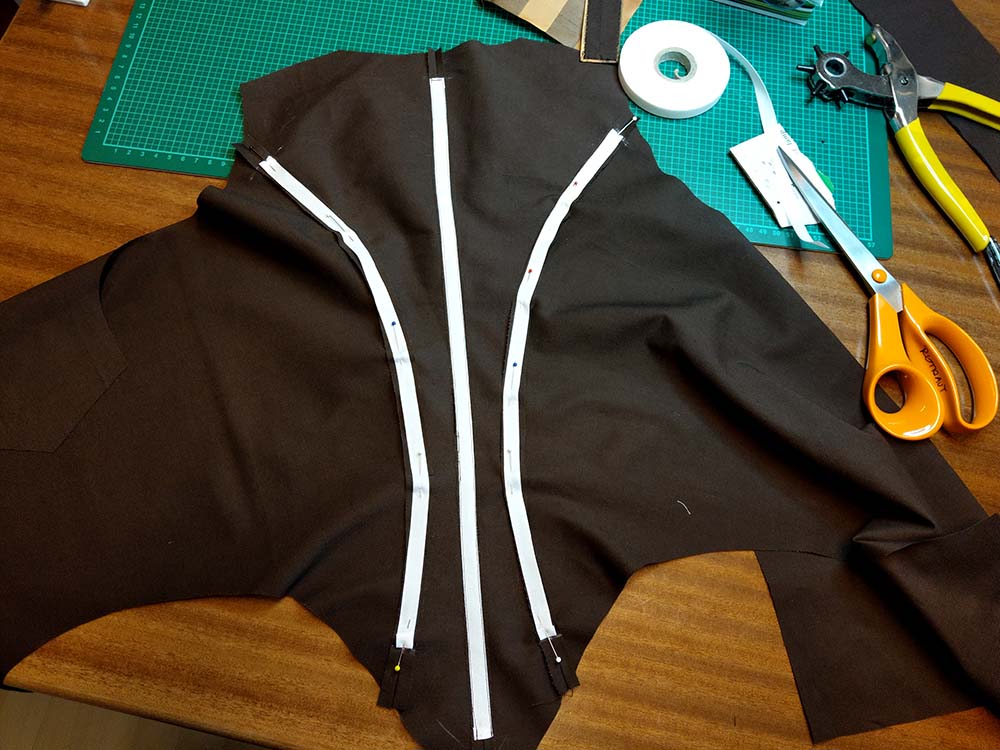 Continue reading