Part 1 – Getting started Step 1-4
(5) The fronts and backs are ready prepared to be stitched together. First seam will be the shoulder seam, stitched from the back with a backstitch. I recommend to sew this seam by hand. At point (1 – red arrow) just the back is notched V-shaped and the seam allowances of the shoulder trimmed back to ¼" (5mm).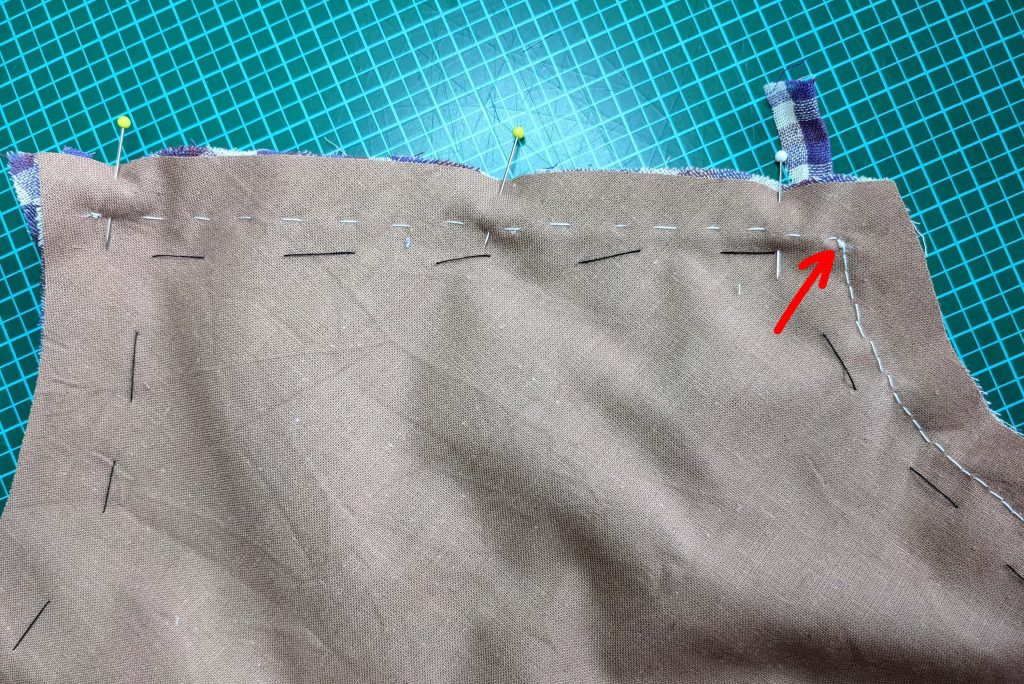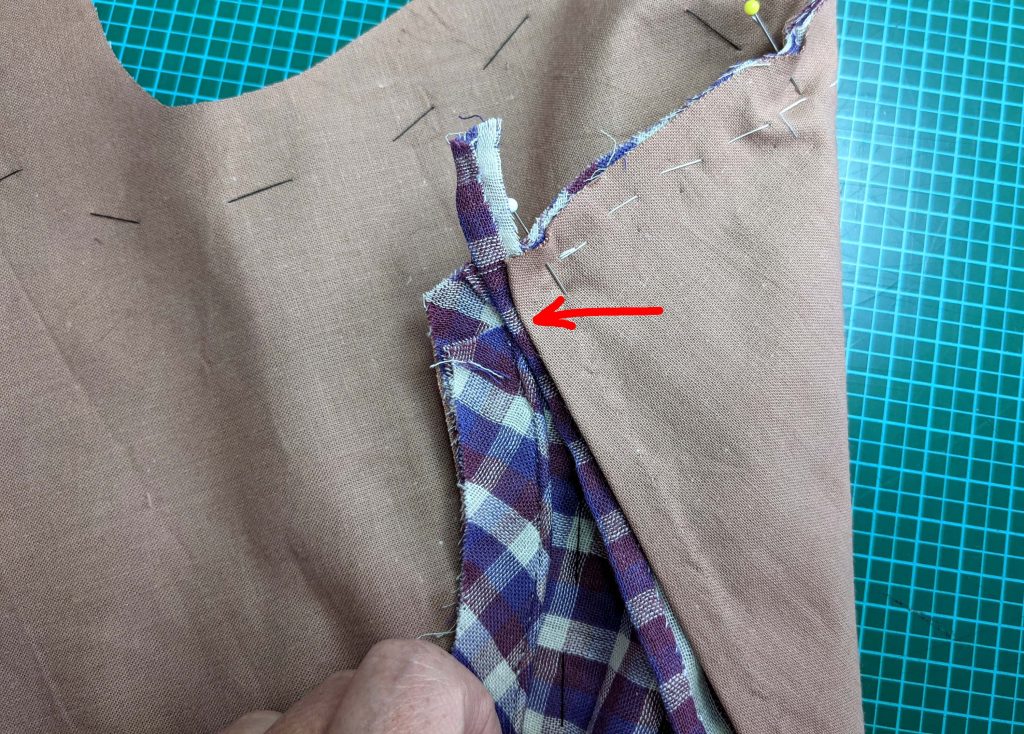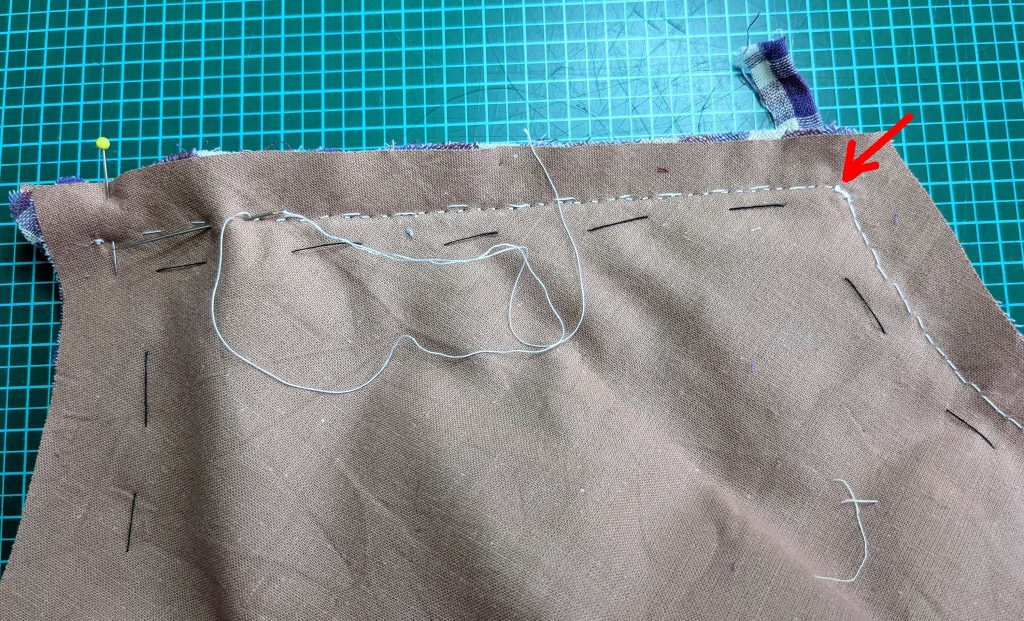 The seam allowance along the back neckline is trimmed back too, just leaving the uppermost layer of the piping.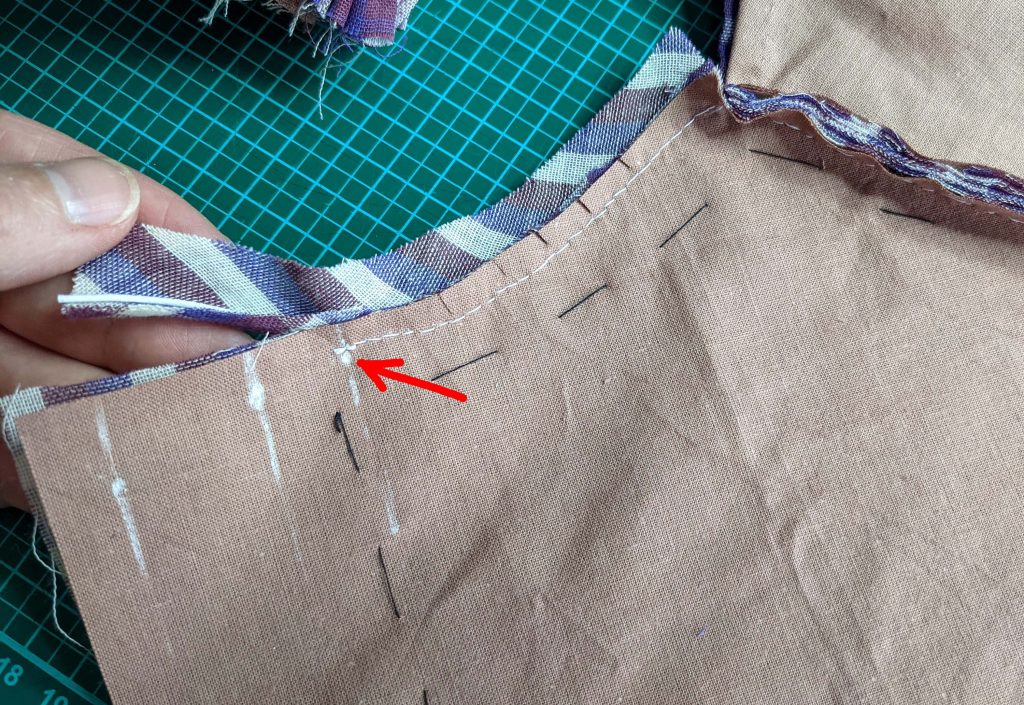 Continue reading