I managed to finish most of my new Regency menswear collection in time for the start of Bridgerton season 2, starting with the waistcoat in this blog post.
Shirts during the Regency period are still cut like last century shirts so no additional pattern is required, pattern #0521 fits perfectly.
As always, the blog post is intended as support for working with one of my patterns, mainly photos are shown for work steps that may be unclear.
Let's start with point (1), cutting the vest out of the fabric! Not much fabric is needed for the waistcoat, I used an old silk dirndl apron from my stash.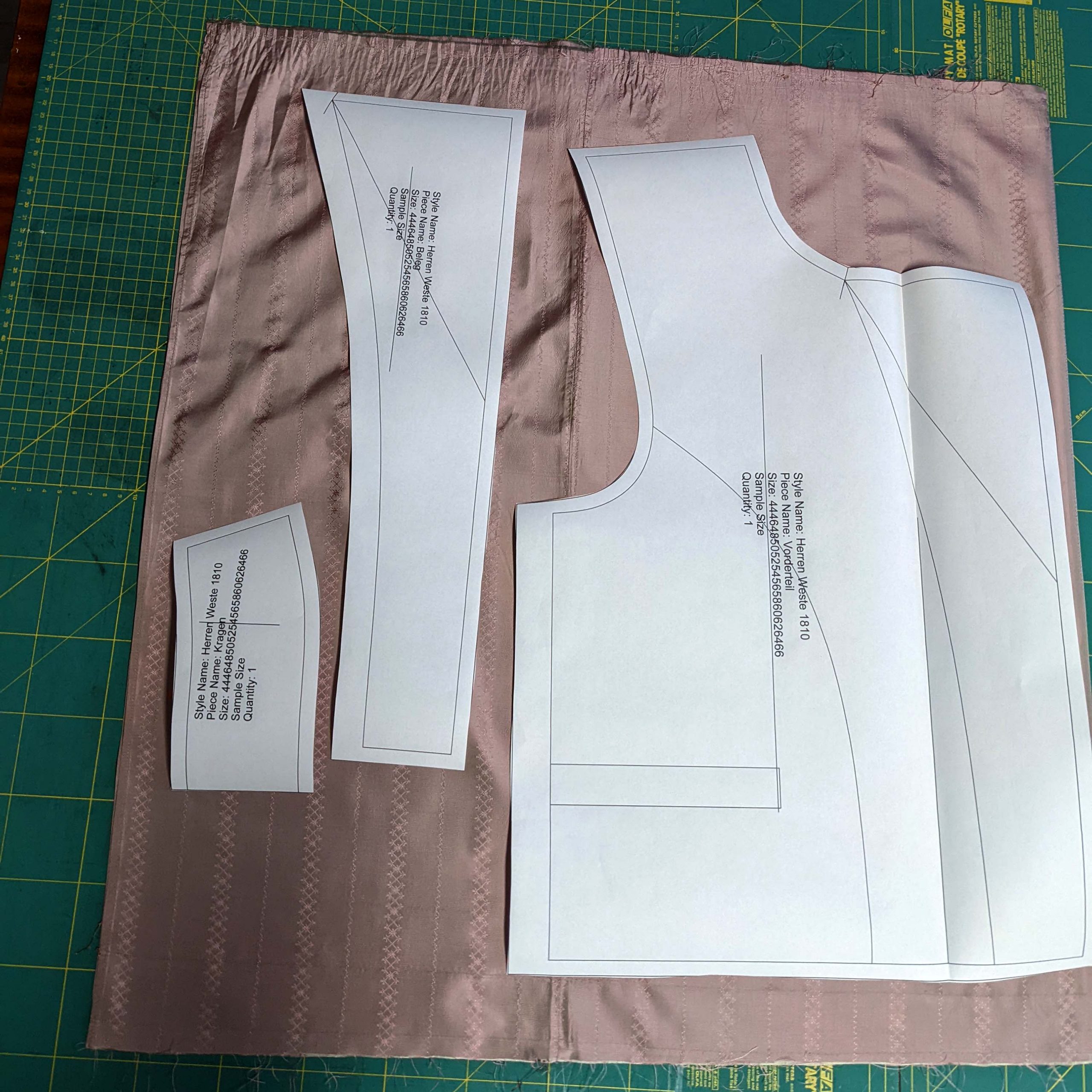 Continue reading