Until now I didn´t find understandable instructions for sewing pockets in men´s trousers. Jason Maclochlainns book "The victorian tailor" was a mystery for me, but after I found this article in "The cutter and tailor" Forum it worked!
http://www.cutterandtailor.com/forum/index.php?showtopic=406
---
After basting on linen straps for reinforcing the pocket mouths sew pocket facings to topsides and undersides of the trousers, right sides together. Start and stop sewing exactly at markings for the pocket opening. At the topsides turn inwards the facing and press (you should not see the seam from the topside). Press open seam allowance at the undersides.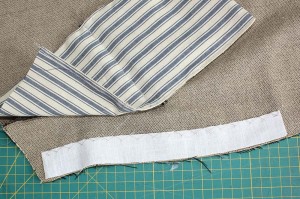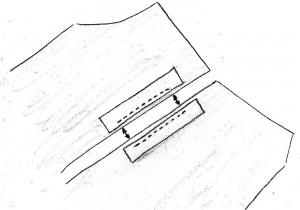 ---
Fold both facings to the side and close side seams, stop sewing slightly above and inside (1-2mm) from the seam, don´t catch facings while sewing. Press open seam allowances and fold facings towards topsides.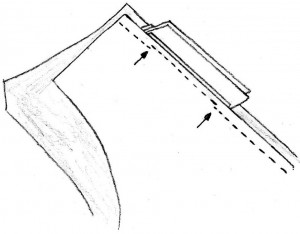 ---
For pocketing cut two pieces about 35cmx35cm. Fold pieces in half, left sides together. Mark pocket opening, the pocketing must reach the waistband to be fixed there and shape the pocketing at the bottom. Now sew along the bottom edge about 5mm from the edge, stop at mark for the opening. Notch seam allowance at end of the seam and turn inside out. Press seam and sew again along the bottom edge about 7mm from the edge. At the opening fold front seam allowances from notch to top to the outside, the back seam allowance to the inside.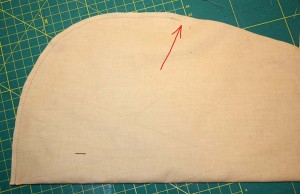 ---
Take your trousers legs and place them on a table, left side up. Fold and pin back the pocket facing of the undersides. Slide pocketing underneath the front facing, edge of the pocketing between seam allowance of the topside and the facing. Join facing and pocketing with a felling stitch, first at the edge between the seam allowances, then all along the raw edges of the facing, covering the raw edges at the same time (I used a quite fraying fabric so I decided to serge all raw edges before sewing, sorry, I know that´s not period sewing although overlock stitching was invented by the Merrow Machine Company in 1881).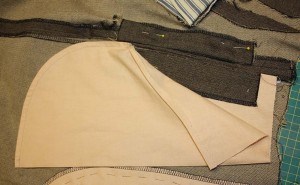 ---
Lay the back facing and seam allowance of the back facing inside the pocket and place the pocketing on top. Baste in place and join with a felling stitch as you did before with the front facing. Baste top of the pocket to the waistband canvas.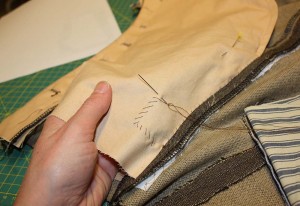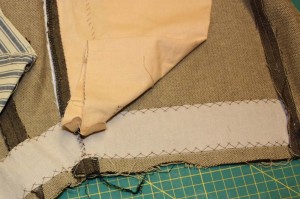 ---
Turn to the right side and press pocket mouth again. Sew about 5mm from the front edge with a pick stitch. Bar tack at top and bottom of opening.