My ten-year-old son is a great Pokémon Go fan, and even a greater Pikachu-Fan. Clear that he asked me to sew a Pikachu costume for him. Here we go:
Take a real large sheet of paper and trace a Pikachu shape around your child.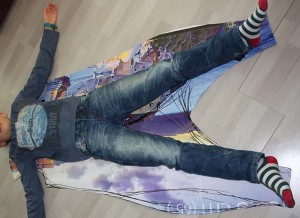 ---
Trace the sleeve like a T-Shirt´s sleeve; keep it wide at the wrist.
Here you see all parts of the pattern; the tail is even at the top for a male Pikachu and would be heart shaped for a female. I stiffened the tail with some interfacing fabric I had at home.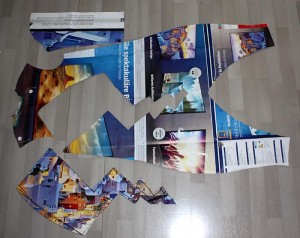 ---
Cut out the back on folded fabric, cut two pieces for the front, ad some extra width for a placket at the center front, close with snap fasteners. Don´t forget the brown stripes at the back of Pikachu. I used felt. Cast the neckline with a neckband. Insert an elastic at sleeves and legs openings.
---
I made a separate hood; the ears are wadded and sewn to the hood with some stitches. Just painted the ear tips with acrylic paint.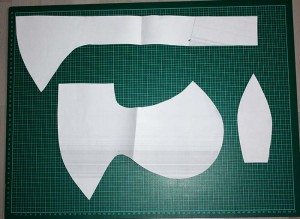 ---
Done! Paint the face yellow with red cheeks and a black nose.