About 1885 the large bustles of the previous decades started to disappear. That didn´t mean, that the bustle itself disappeared completely. To achieve the fashionable shape, many women helped out with smaller bustle pads, giving the body the desired shape, featuring a small waist and wide hips. The difference is obvious! These bustle pads were worn until about 1910, when the silhouette became slender.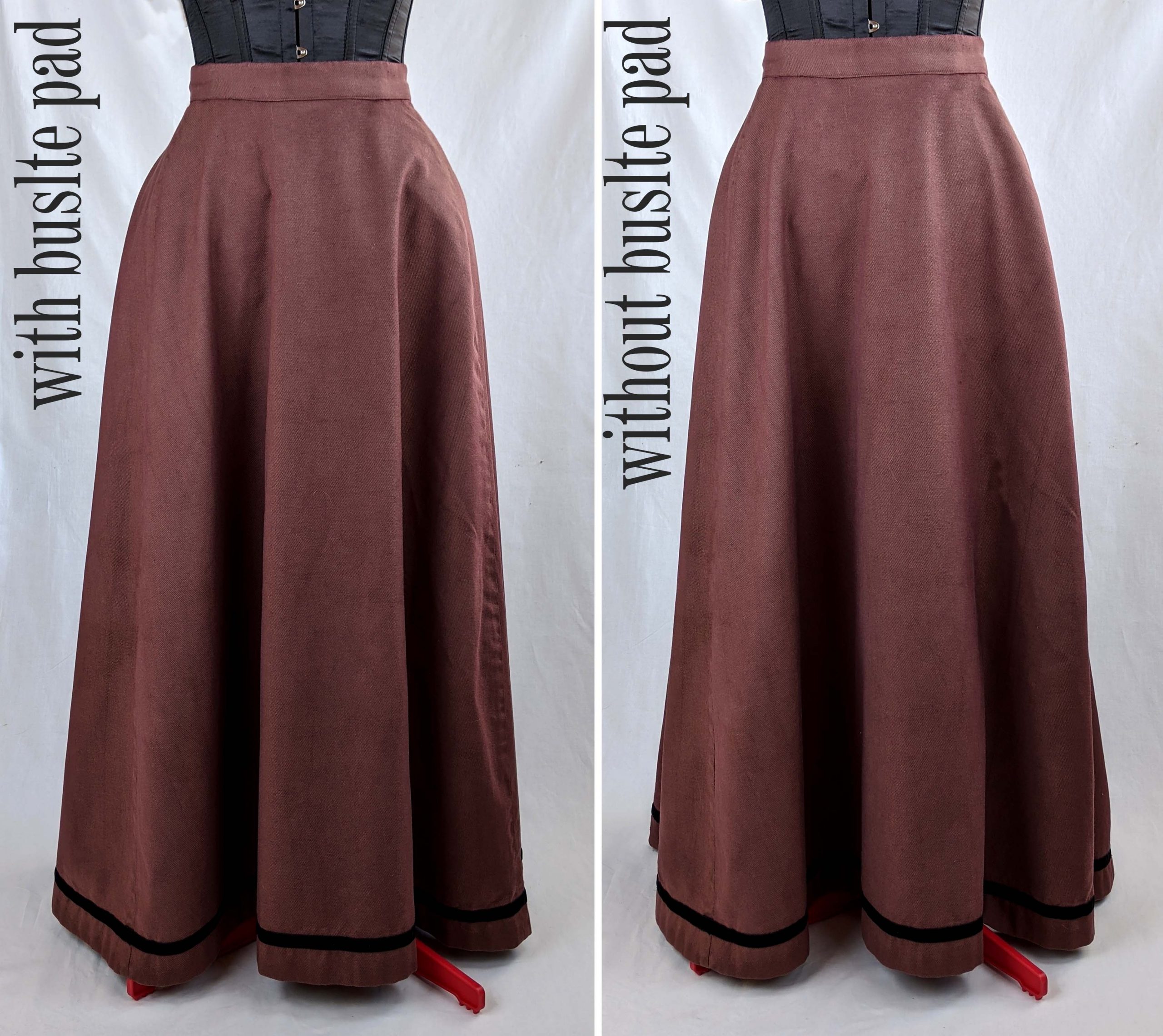 ---
Let´s sew your own bustle pad with this free pattern and tutorial!
Bustle Pad US 8-18 (EU 34-44) Bustle Pad US 20-30 (EU 46-56)
After taping the paper sheets together, cut all pieces from fashion fabric and batting. Choose the thickness of the batting depending on the support needed or use several layers. Use the batting layered to get a nice shape, with more support at the top portion of the bustle pad (grey area).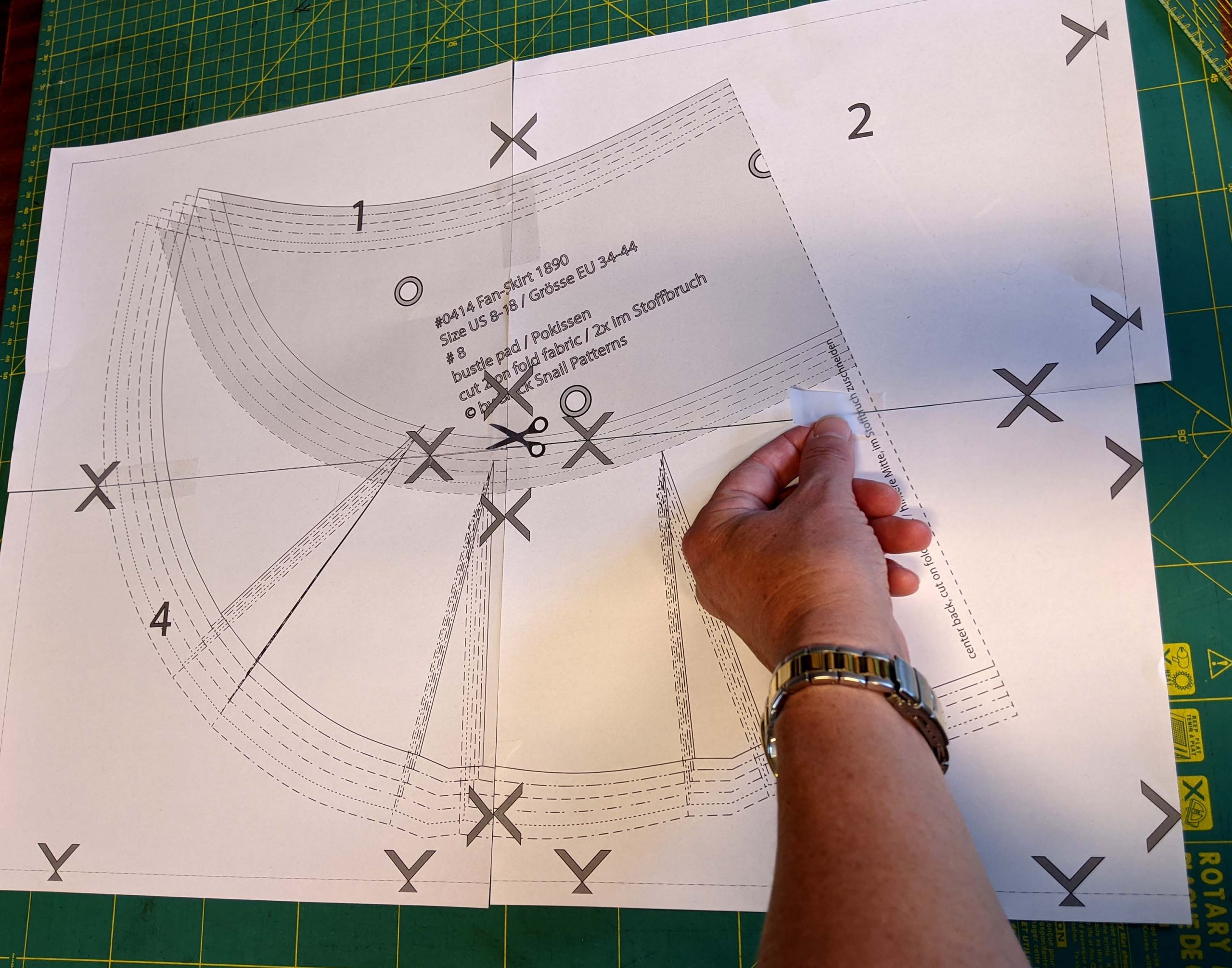 Take the pieces from fashion fabric and sew all darts, press the darts towards the center on one layer, towards the sides on the other layer.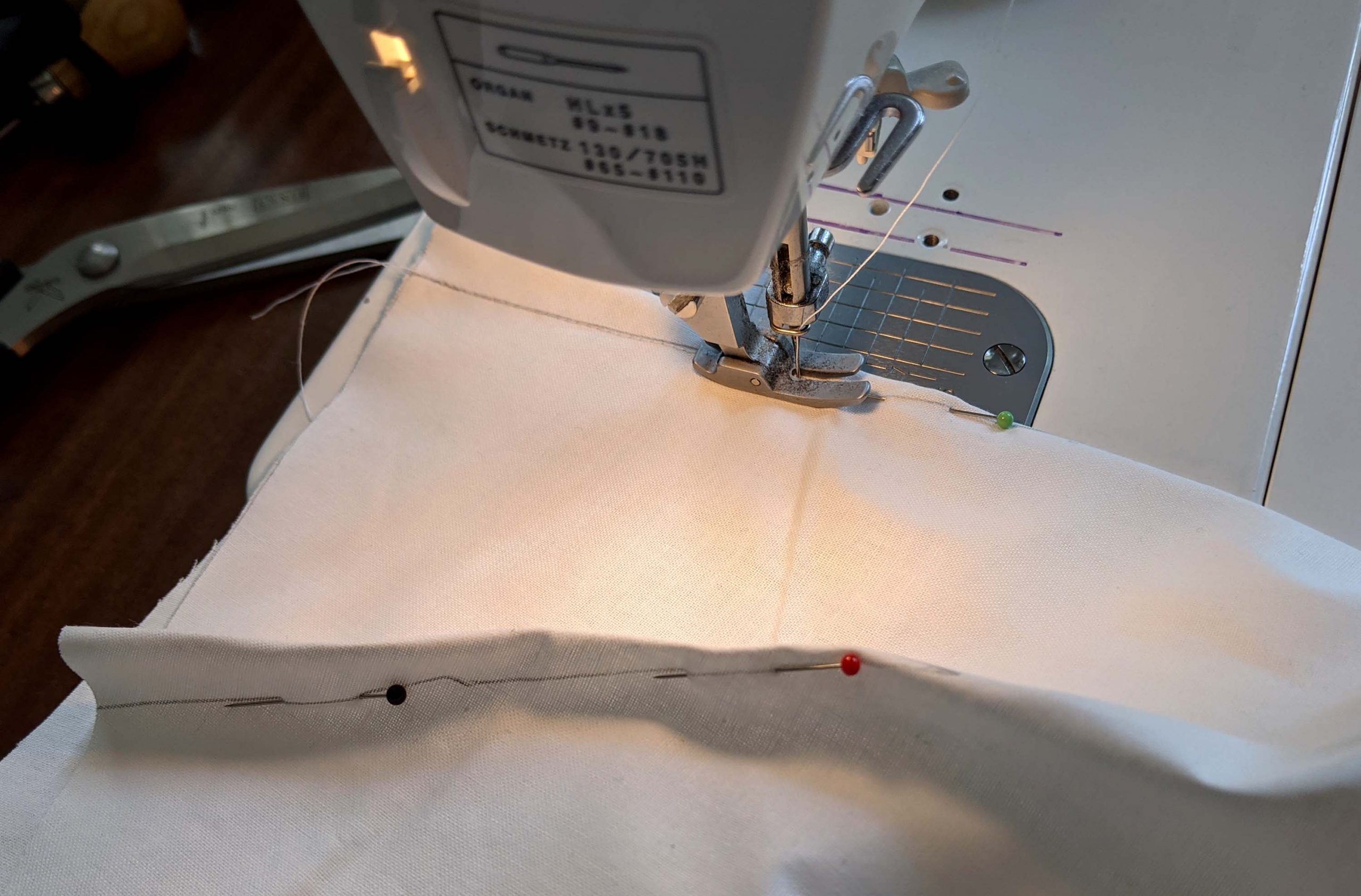 Take the batting and cut the darts, place all layers of batting on top of each other and sew together with a pad stitch. Sew the darts edge to edge with a zigzag or by hand.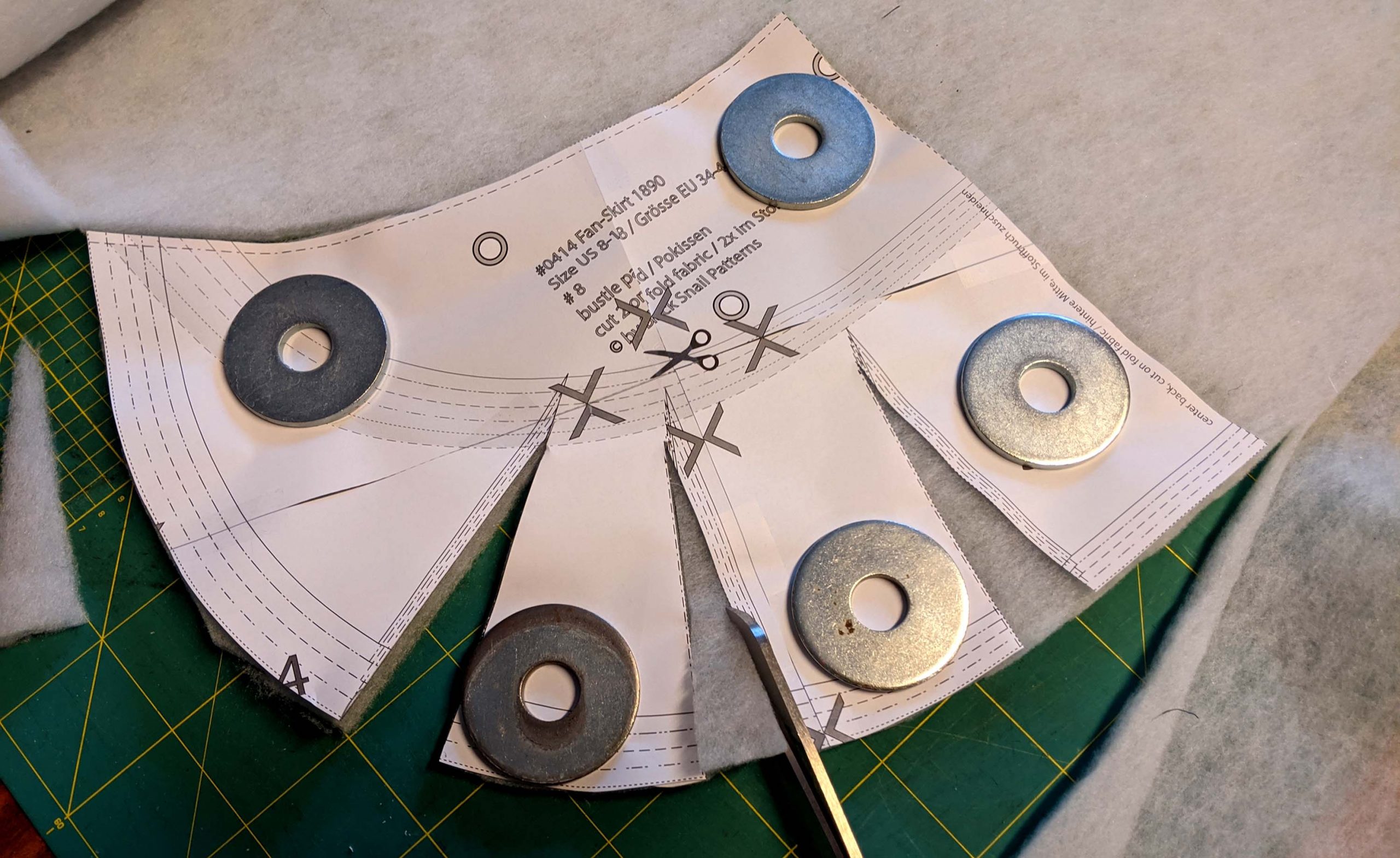 Line up the pieces from fashion fabric, wrong sides together, with the batting in between. To give the bustle pad the shape needed, let the inside layer from fashion fabric extend past the outside layer about ¼" (7mm).  Baste all layers together along the edges and trim the edges evenly. Cast all edges with bias binding.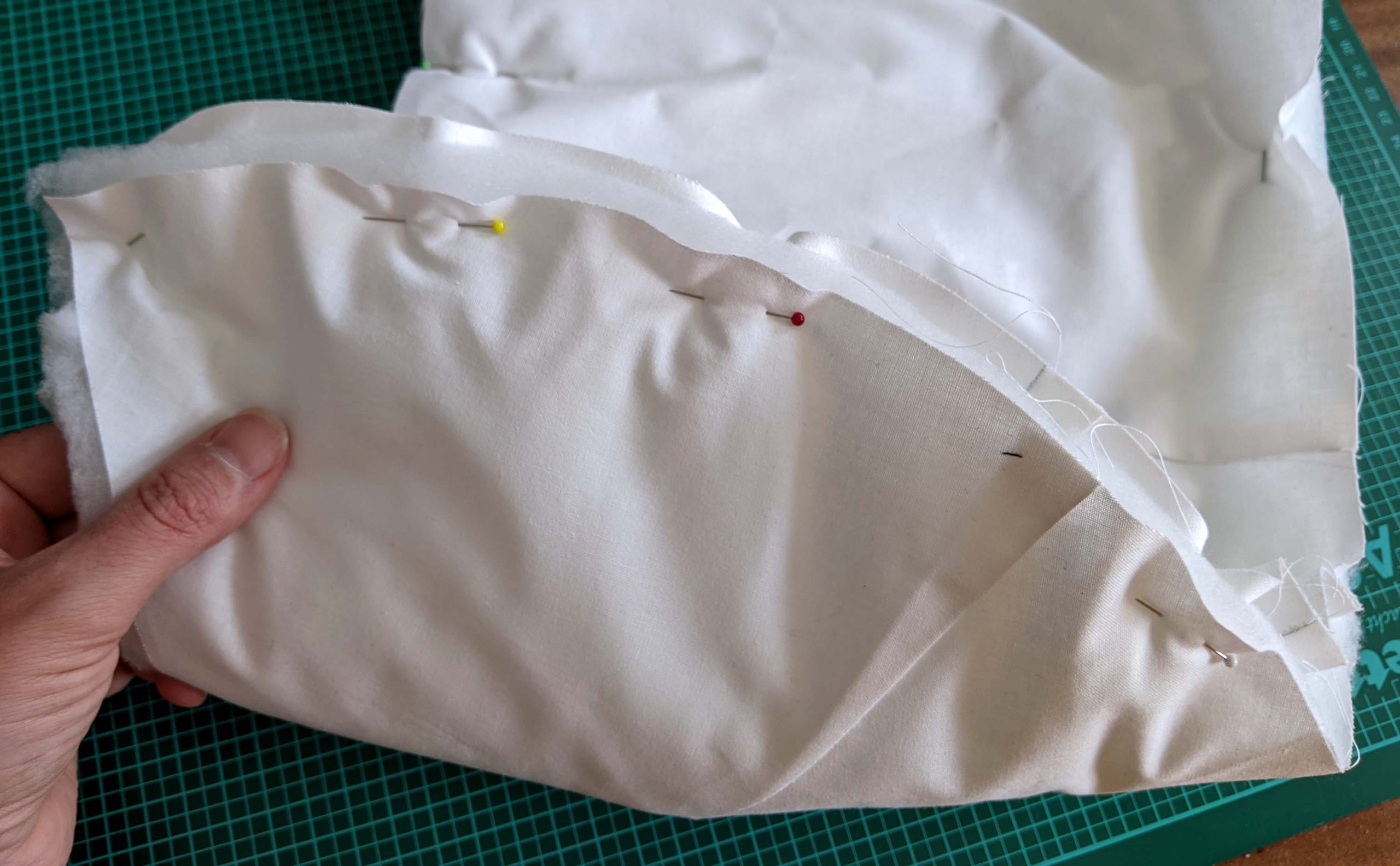 To hold the batting in place, topstitch some parallel rows along the bottom edge and insert large eyes with washers where indicated on the pattern. Sew on the twill tape at the corners to tie the bustle pad around the waist.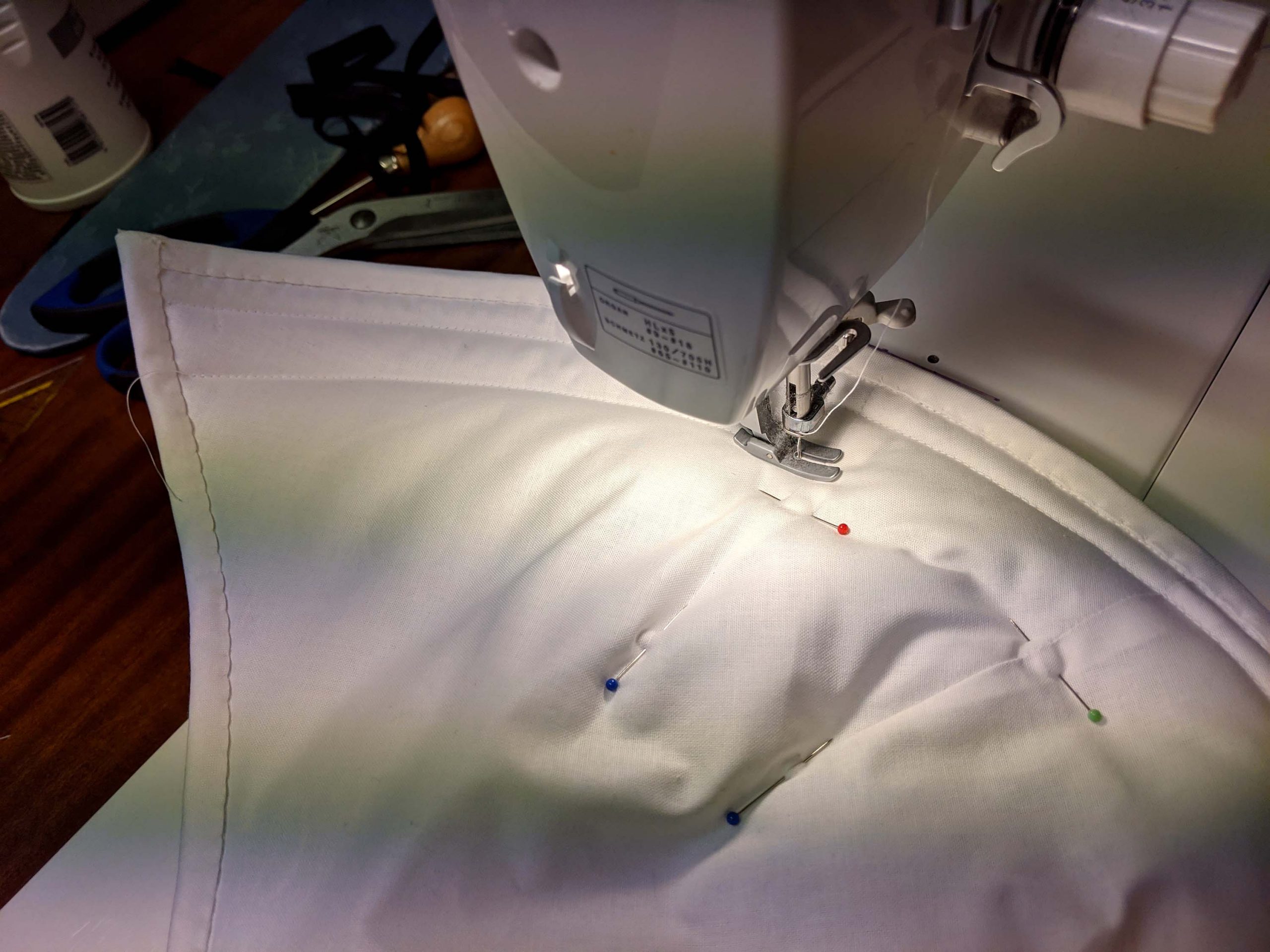 Put on your skirt an see the difference! Have fun with sewing!