It´s time to revise another pattern, the Turtleneck Dress. The design contained the skirt and the blouse; I think it gave the impression to be too complicated to be sewn easily. The fact was that few people were interested in that pattern, although it offered a lot. For some years I was thinking of just dividing the pattern into skirt and top, but I wanted to add something extra and new, especially since the skirt seemed too simple. So time flies and at some point, the ideas come by themselves.
The new pattern #0916 now offers the skirt in two variations, including an underskirt, cut the same way as the skirt (perfectly fitting underneath pattern #0414). The top will come as an extra pattern in a few months.
Let´s start sewing! I´m just showing how to sew View B and C, because most steps are the same, it's just that View B and C need some extra considerations. Again, the blog post is intended as a supplement to the pattern, trying to show some different techniques and options on how to sew the skirt.
(1) We always start with cutting all pieces from fabric and lining. Take care of the grainline and don´t forget to add 6" (15cm) to the bottom edge of the ruffle pieces.
View B will not make difficulties, View C, with the ruffle, cut on the bias is a bit tricky, especially when using an asymmetrical checked fabric as I did. I first cut two 18" (45cm) wide bias strips and sewed them together along the center back, trying to pattern match as well as possible. Then I fold the strip along the later center back and placed my pattern pieces on top to cut to the shape needed. Don´t forget to transfer all the marks.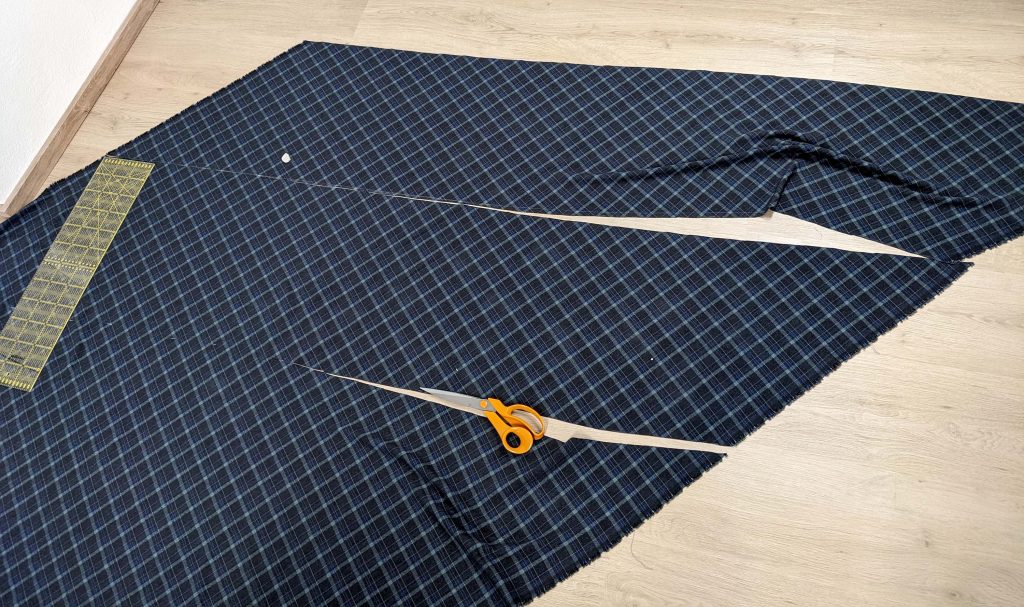 Continue reading