For small folds (minimum ¼" (5mm)), measure the distance of the waistband or bodice section, where you want to attach the skirt.
Let´s say 35cm for an 18th century robe a l´Anglaise. Determine the width of folds and therefore the number of folds – with a width of 5mm there would be 70 folds each side (that makes a total of 140! folds).
Measure along the top edge of the skirt, from center back to the front edge, subtract about 1" from this measurement (e.g. 138cm-2cm=136cm). Divide this measurement by the number of folds (136cm/70=1,9cm). This is how much fabric each folds contains. Transfer that measurements to the wrong side of the top edge of the skirt. Mark the fold´s width (5mm) beside. As a rule, the skirt width has to be minimum three times the distance at the bodice/waistband.
In this sample I wanted to gather 45cm into 10cm, with pleats of 5mm. That means I divided 45cm by 20, that is 2,25cm for each fold. On the picture above I marked this 2,25cm at the wrong fabric side along the top edge. On the picture below, I marked the fold´s width of 5mm beside.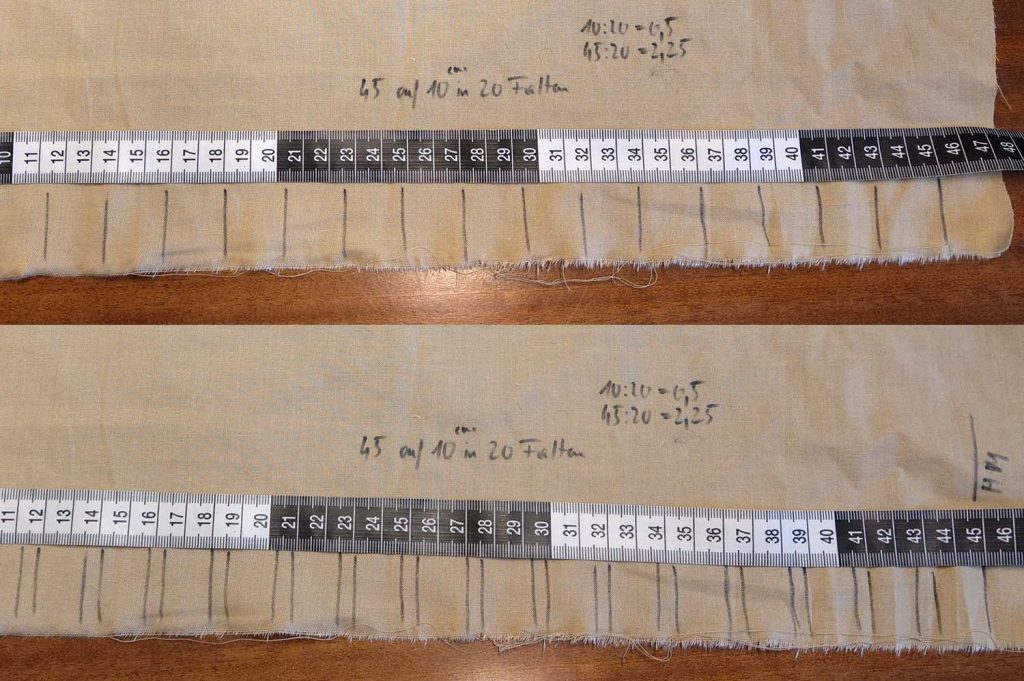 Sew two rows of gathering stitches with a thicker thread on both sides of the seamline. Above you see the wrong side, below the right fabric side of the skirt with the gathering threads already stitched.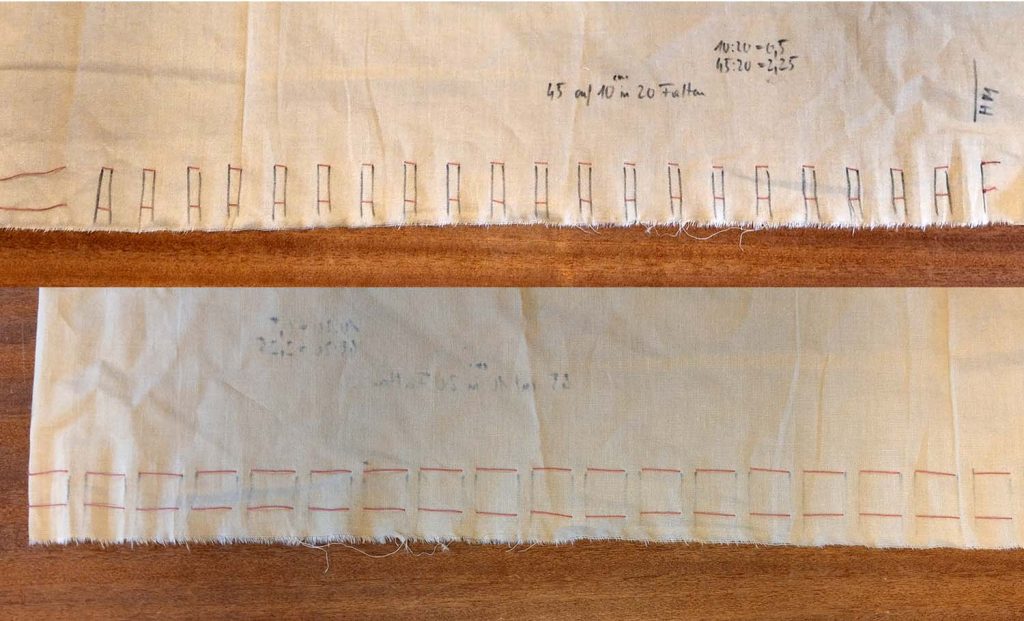 Continue reading