Let's proceed with the front closing bodice, as it´s naturally easier to wear and to put on and take off, only an Edwardian bodice requires a sophisticated multi-layered closure due to its construction technique.
(1) Same here, make a mock-up and transfer any changes to the sewing pattern. Cut all the pieces from the fabric and the lining, as indicated on the pattern and cutting diagram for the front closure, and transfer all marks exactly.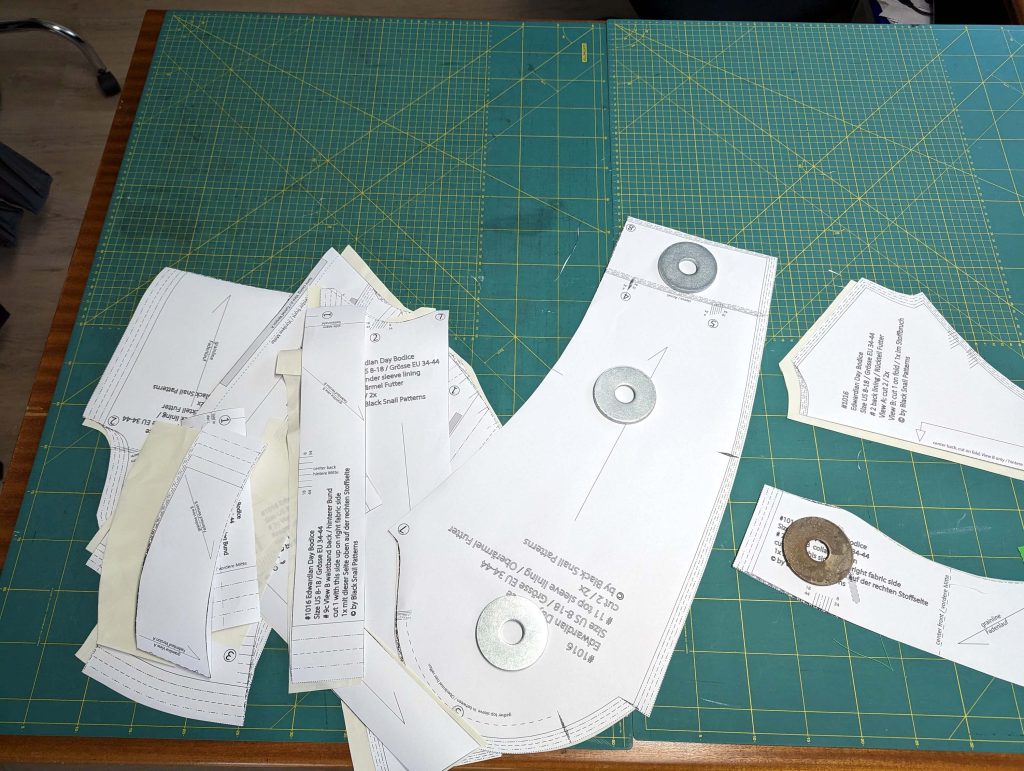 (2) Nimm das Vordertteils from the Futter, and line up the Vorderteilbeleg, right sides together. Stitch down the front edge, trim back, and understitch the seam allowances. Turn in the seam allowance of the facing along the loose edge. On the right side, fold the facing and front wrong sides together, and stitch down the facing along the loose edge. On the left side, fold the facing right sides together, turn the seam allowances of the front edge towards the facing, and sew from the front edge until reaching the end of the facing b. Clip the seam allowance towards the end of the stitching and turn the right way out. Stitch down the loose edge of the facing. Sew the darts, and press towards the side seam, reducing the stitch length at the point.
Weiterlesen