#0314 Shirtwaist about 1890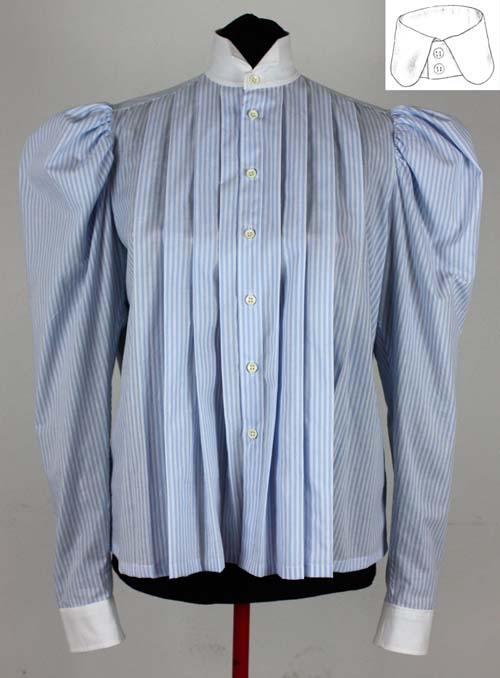 This is a sewing pattern for an Edwardian unlined Shirtwaists from circa 1890.

This pattern is designed after an extant shirtwaist from 1890 with moderate puffed sleeves and collar and cuffs from white cotton, while the shirtwaist itself is made from a striped cotton fabric. The pattern offers two different collars types, a stand-up collar or a rounded collar with a high collar stand, and two different cuff types.

The pattern comes with detailed and illustrated sewing instructions. It is a multi size pattern, you can choose between US 8-18 (EU 34-44) and US 20-30 (EU 46-56). A seam allowance of 5/8" (1,5cm) is inculded in my patterns.
Size: EU 34-56 (US 8-30)
Yardage:
Recommended fabric: light to mediumweight cotton or linen fabrics
Interlining: cotton lawn

Fabric required:
US 8-18 (EU 34-44): 2.5yds. 51" wide (2,3m with a width of 130cm)
US 20-30 (EU 46-56): 3.5yds. 51" wide (3,2m with a width of 130cm)

Cotton tape 2yds. (2m)
Interlining: circa 0.2yds
Buttons: 12 shirt buttons