Men´s Smoking Jacket and Fez about 1900 Sewing Pattern #1215 Size US 34-56 (EU 44-66) Pdf Download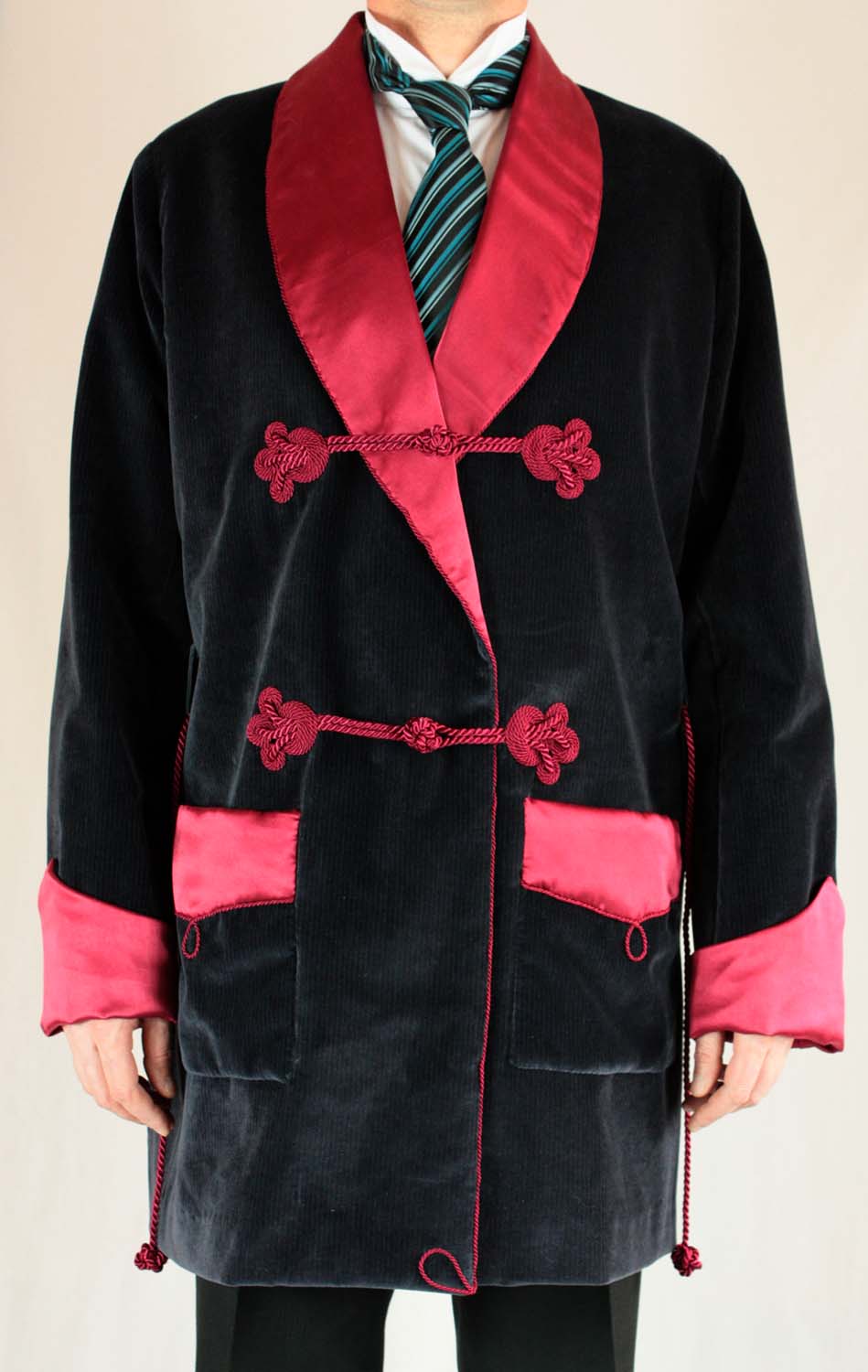 Sewing pattern for a Victorian to Edwardian smoking jacket or dressing gown.



The smoking jacket reaches to the middle of the thigh but can be lengthened for a dressing gown. Just add the desired length to the seam.
From 1900 smoking jackets became shorter with rounded front edges.
Pockets can be sewn as patch pocket, on vintage smoking jackets you can see also flap or welt pockets.
Typically the smoking jacket is closed with frog closures or big fabric covered buttons.



In Europe the Fez became popular during the romantic era (Biedermeier) as a sign of domestic coziness.



Also suitable for steampunk or cosplay costumes.



The pattern comes with detailed and illustrated sewing instructions in English and German.



It is a multi size pattern, you can choose between US 34-40 (EU 44-50) and US 42-58 (EU 52-58).



This is a PDF-Download pattern, immediately after payment you can download your pattern.

Size: EU 44-58 (US 34-48)
Yardage:
US 34-44 (EU 44-54):
Jacket upper fabric: 3yds (2,7m) with a width of 55" (140cm)
Jacket collar, cuff: 1yd. (0,9m) with a width of 55" (140cm)
Jacket lining: 2.7yds (2,4m) with a width of 55" (140cm)
Interlining: 1.7yds (1,4m) with a width of 35" (90cm)
2 frog closures, cord for trimmings and belt
Fez buckram: 0.5yds (0,4m) with a width of 35" (90cm)
Fez upper fabric + lining: 10" (25cm) with a width of 55" (140cm) grosgrain ribbon 1yd (1m), black yarn for the tassel

US 46-56 (EU 56 -66):
Jacket upper fabric: 3.3yds (3 m) with a width of 55" (140cm)
Jacket collar, cuff: 1yd (0,9m) with a width of 55" (140cm)
Jacket lining: 3yds (2,6m) with a width of 55" (140cm)
Interlining: 2yds (1,8m) with a width of 35" (90cm)
2 frog closures, cord for trimmings and belt
Fez buckram: 0.5yds (0,4m) with a width of 35" (90cm)
Fez upper fabric + lining: 10" (25cm) with a width of 55" (140cm) grosgrain ribbon 1yd (1m), black yarn for the tassel