(9) Take the bodice and mark the stitching line around the armhole. Line up another length of piping and baste in place. Trim back the cord only at the start and stop (in the range of the armpit) to remove bulk and fold the ends of the bias tape crossing each other.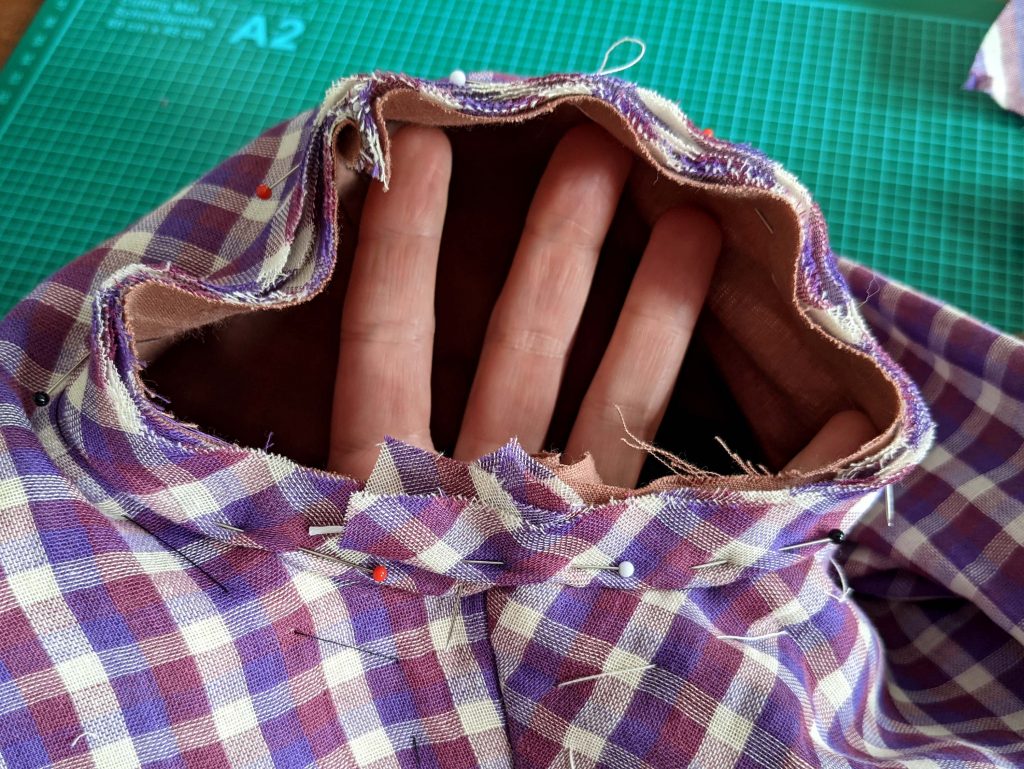 Insert the sleeve into the armhole, right sides together, matching the sleeve seam with the side seam of the bodice. Ease in the excess width of the sleeve by pulling the threads and spread evenly along the sleeve head. Sew the sleeve with a backstitch, right beside the piping cord (sew from the side of the bodice to get better controll of the piping cord). Trim back the seam allowances and neaten with an overcasting stitch.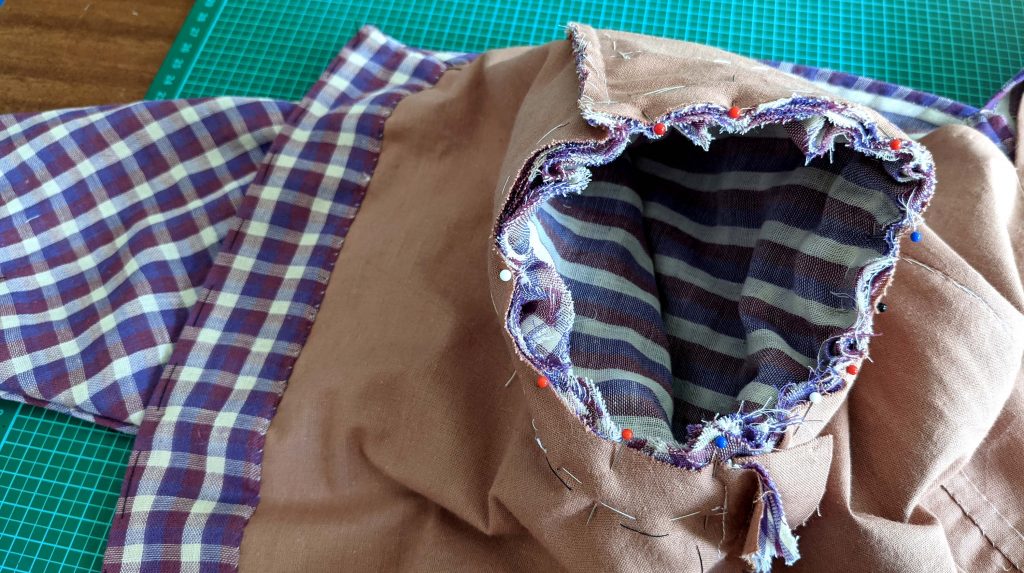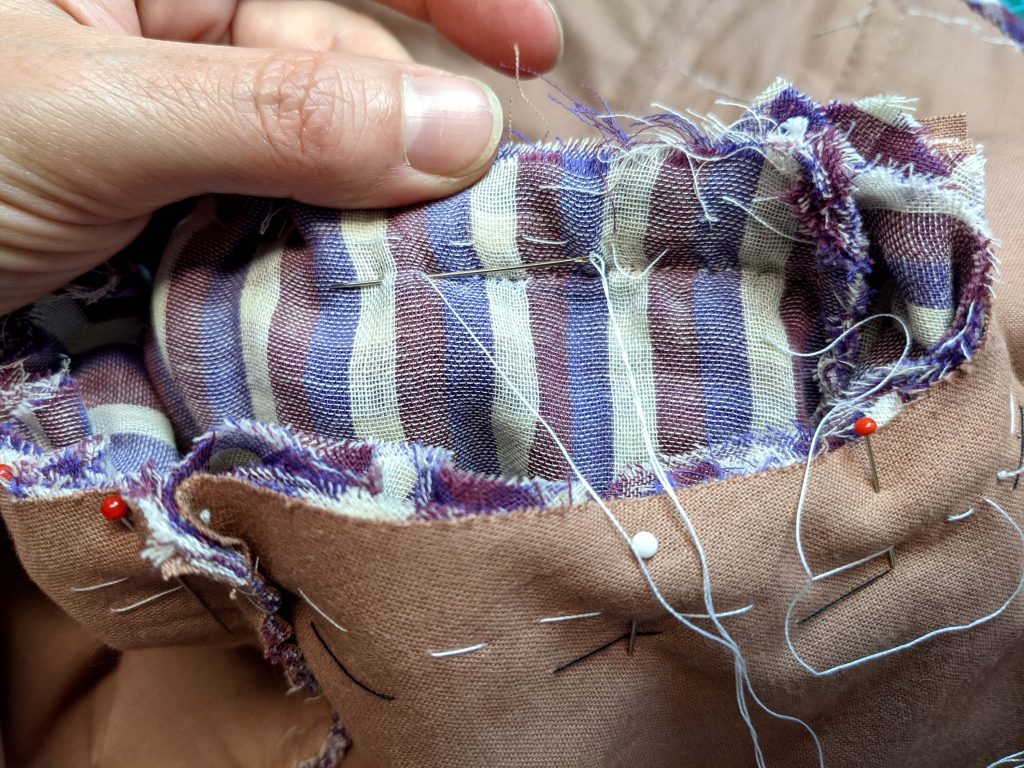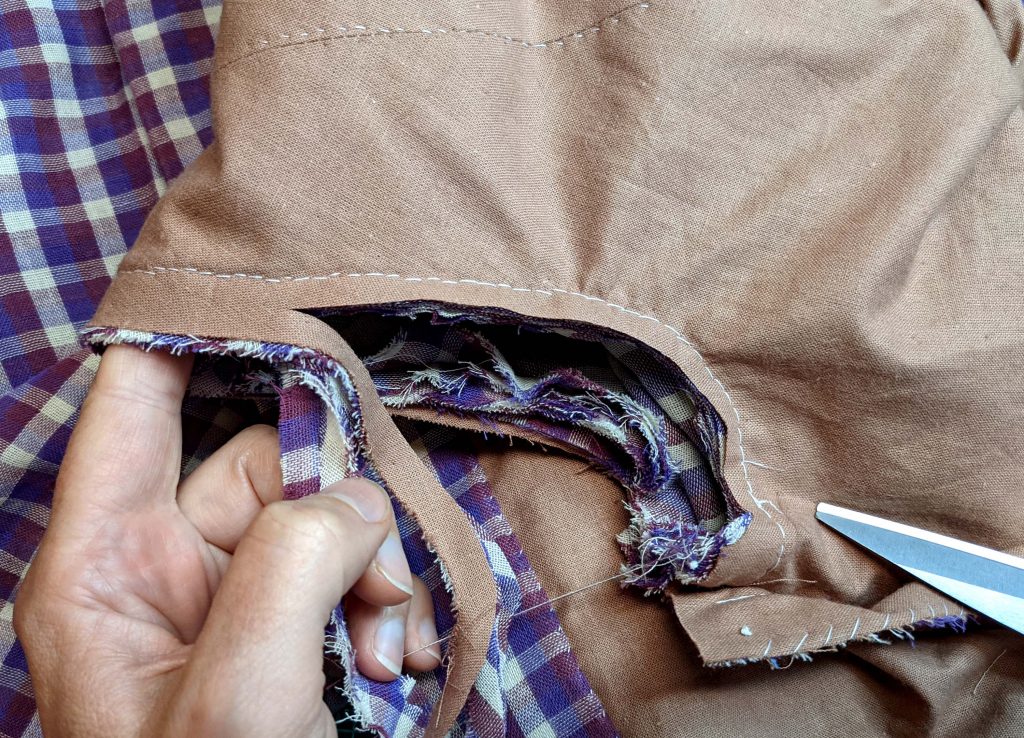 ---
---
(10) Take the skirt panels, join them, right sides together, and press open the seam allowances. Make in-seam pockets if desired – download the extra pocket pattern here.
When working with just two panels, mark the center back of the skirt and slash down 10" (25 cm). Double turn in a narrow seam allowance along the vent edges and fell stitch in place.
Take the bodice and measure down the center front from the waistline to the bottom edge. Slash down this amount plus 1" (2,5cm) on the center front of the skirt.
Turn in a seam allowance of 1" (2,5cm) along the back portion of the skirt. From the side seams, turn in a seam allowance, that taper from 1" (2,5cm) seam allowance to the end of the slash and form a V in the middle.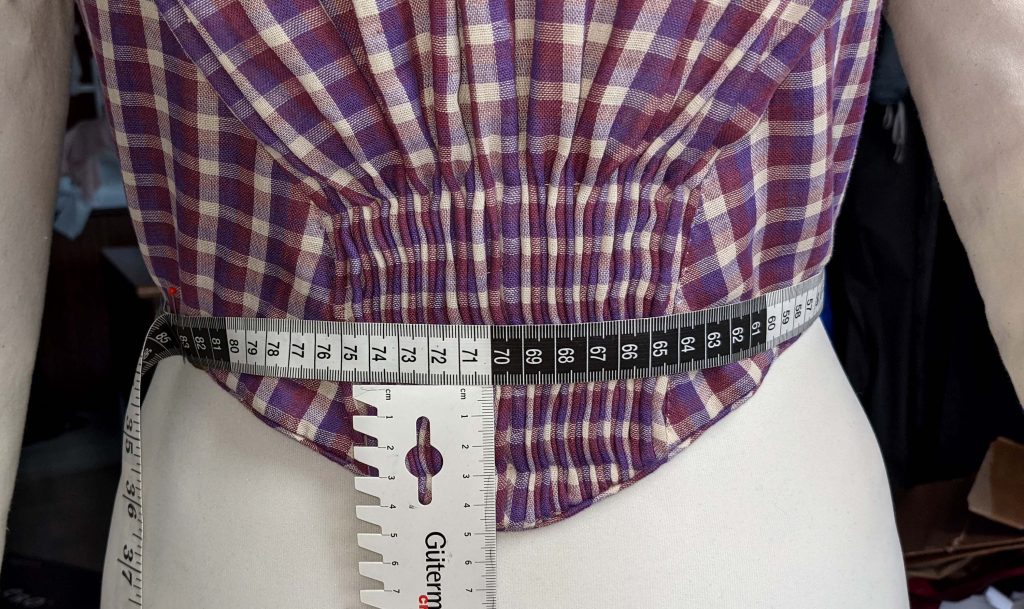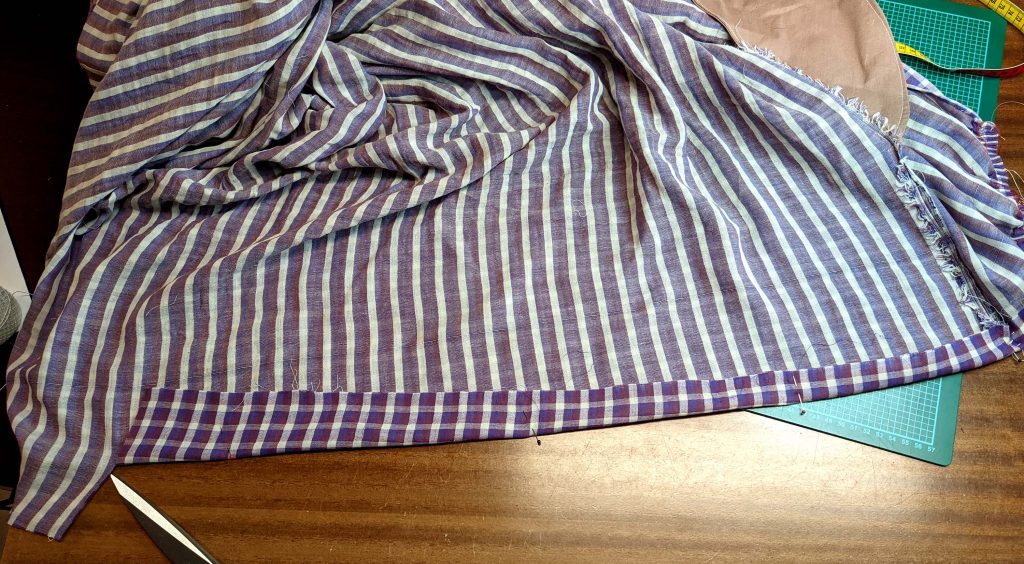 Mark 1/4, 1/8, and 1/16 of the skirt circumference with contrasting thread loops.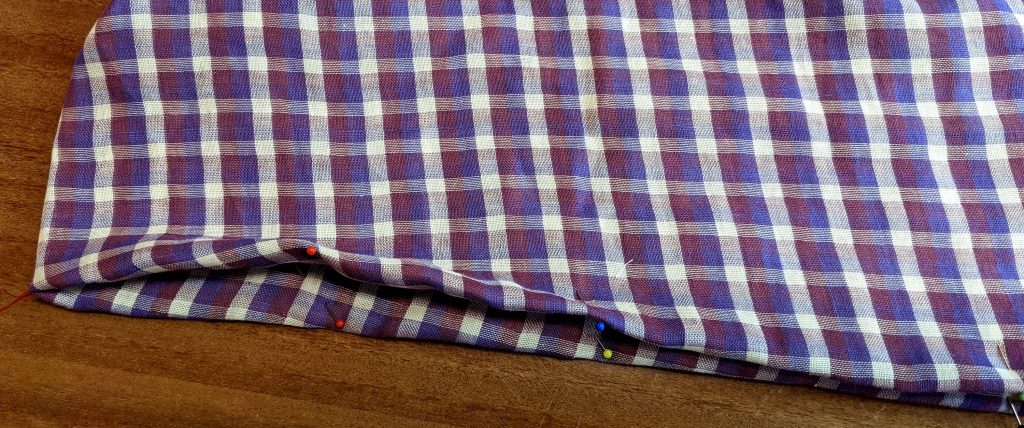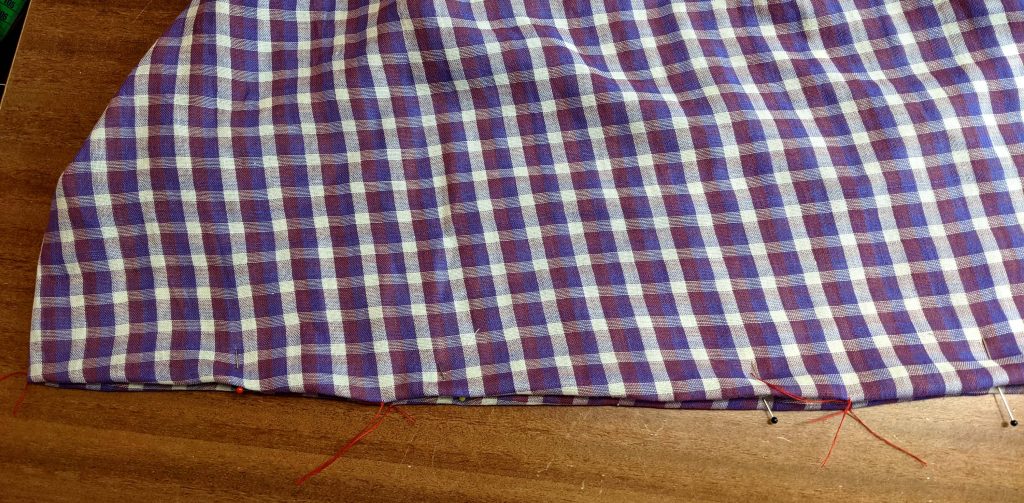 Sew two or three parallel rows with a regular gathering stitch along the top edge, stitch through both layers, and pleat into cartridge pleats to fit the bodice. Befor sewing the skirt to the bodice, just pin the skirt to the bodice to check if you´re satisfied with the pattern matching when sewing with a checked or striped fabric.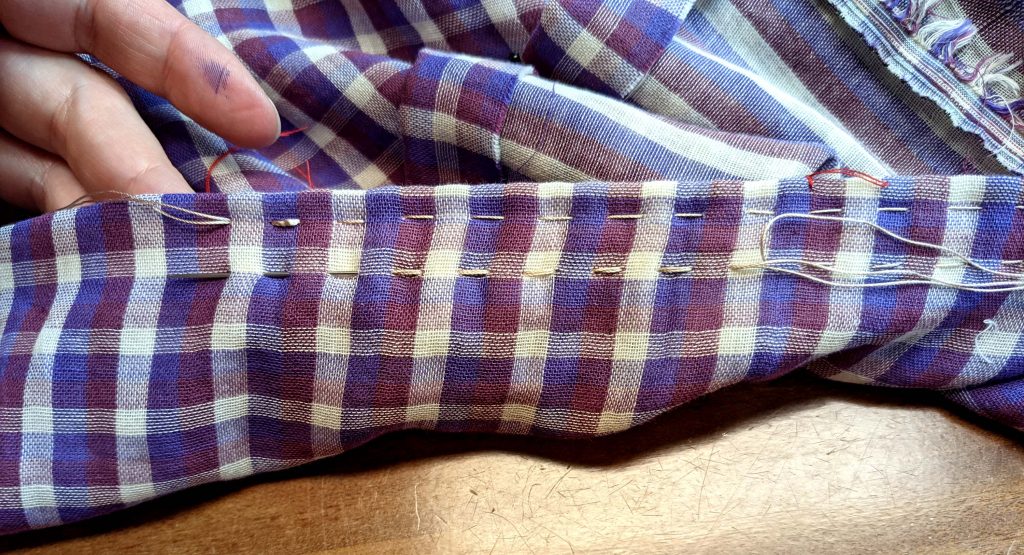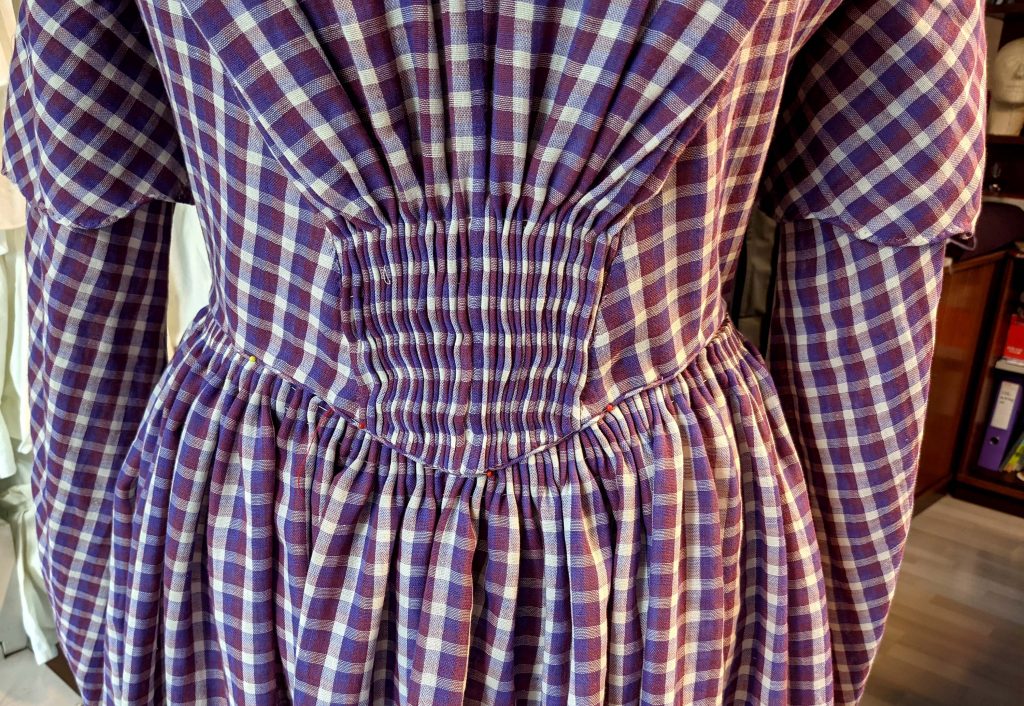 Mark 1/4, 1/8, and 1/16 of the bodice circumference and spread the pleats evenly, using the thread loops as a guide. Sew to the inside of the bodice, right beside the piping cord, catching every single cartridge pleat. Knot the pleating threads loosely, thread a needle and stitch the ends in place invisibly.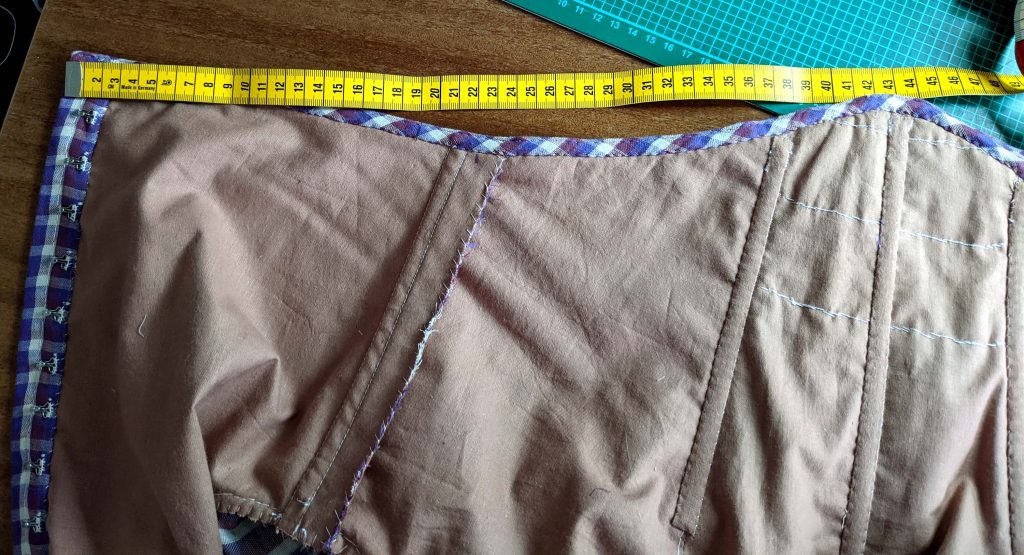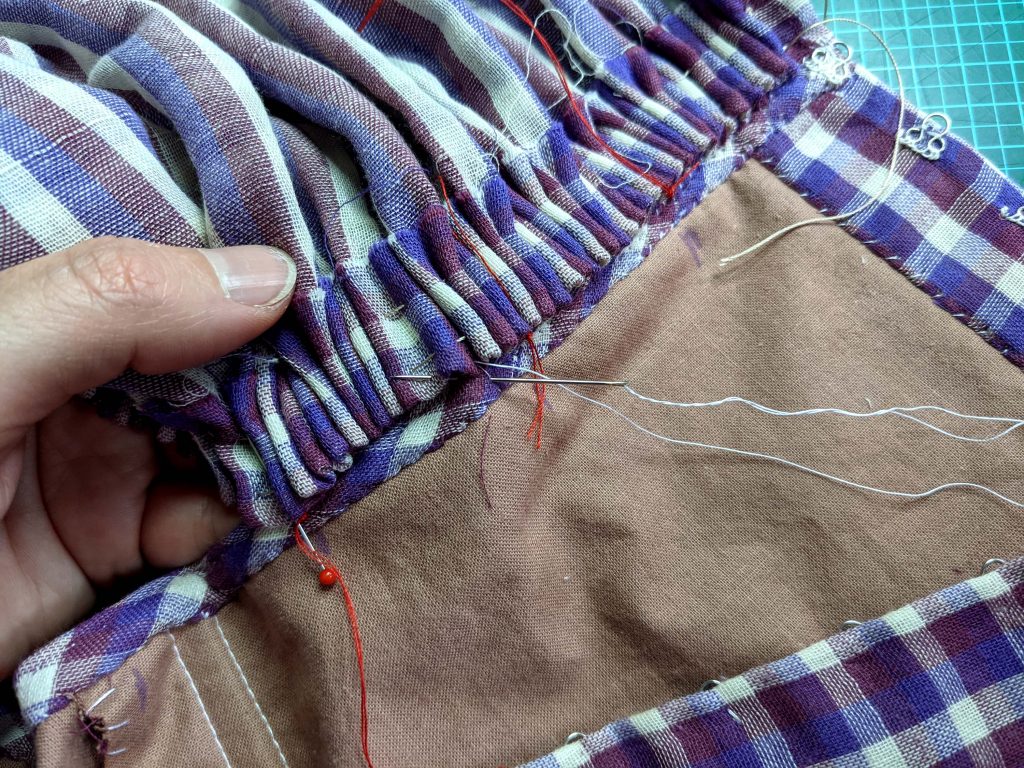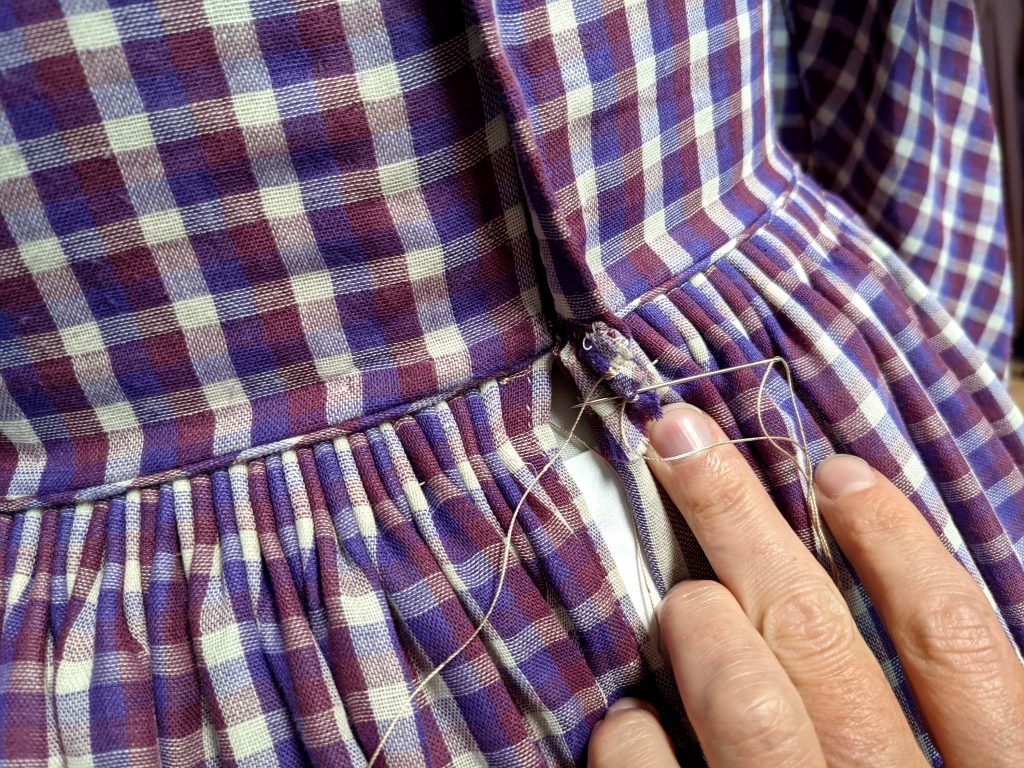 ---
(11) Sew the hooks along the right center back, taking care no stitching is visible on the right fabric side. On the picture you can see the prick-stitching down the right center back. Sew corresponding to the inside of the left side, with the eyes extending past the edge slightly.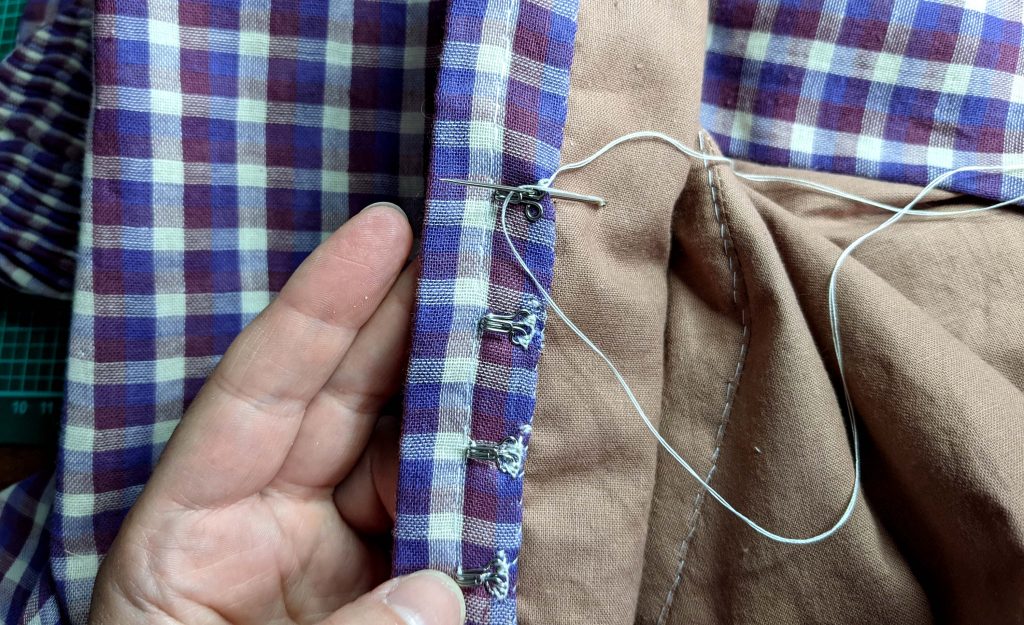 ---
(12) Double turn in the hem and sew with a hemstitch. The length for a day dress is between the ankle and floor-length.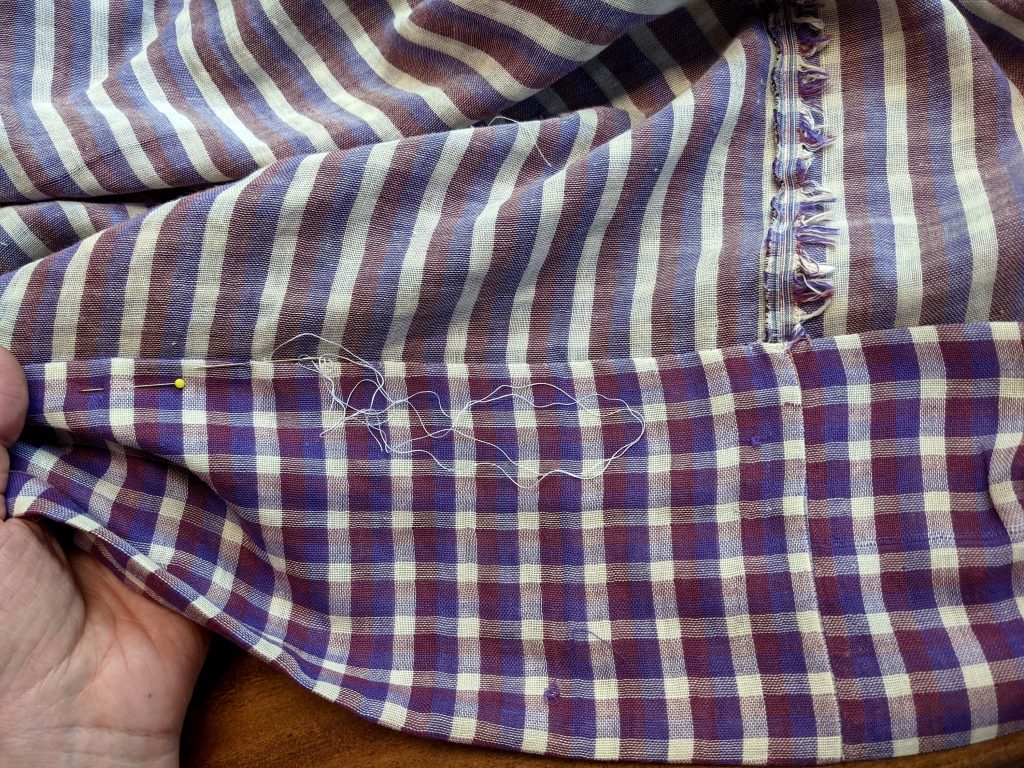 ---
(13) Decorate the neckline with a narrow cotton trim.
FINISHED!