Inspired by Bridgerton Season 2, we had the idea of modifying the ball gown sewing pattern #0422 to be even more Briderton-like and documenting the sewing process here on the blog.
Click here if you are interested in purchasing the sewing pattern:
The dresses of the main characters in season 2 look very different from pattern 0422 at first glance, but on closer inspection they are relatively simple in cut. Using the lining pattern pieces, I'll show you the basic changes.
First I made a sketch of how I imagined the dress and wrote down the details. It closes with hook and eye at the back and I've added an optional belt, the waistband of the original dress is omitted. The sleeves are given the tulip shape, seen on many dresses in the series. Neckline and sleeves are piped with contrasting fabric for a neat finish.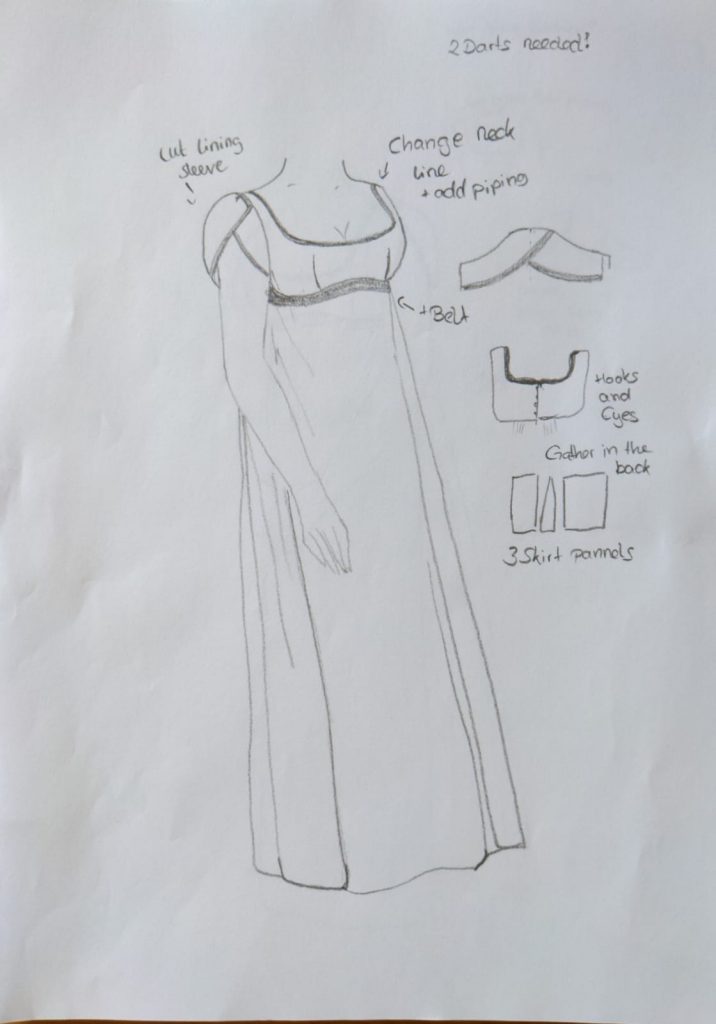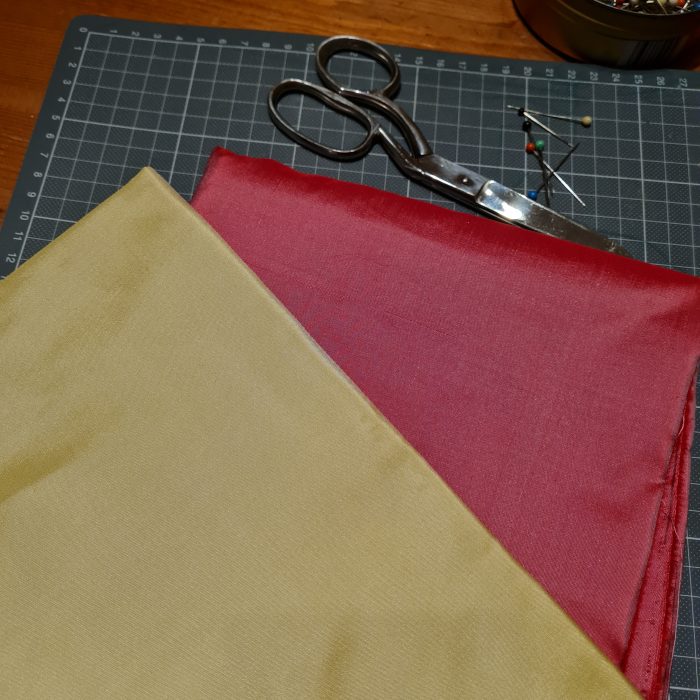 Let's start with the original pattern and make the necessary changes. I lowered the neckline on the front and back and shaped the sleeve into the tulip shape as shown in the picture, don't forget to mark the original center line to easily line up the two sleeve pieces later.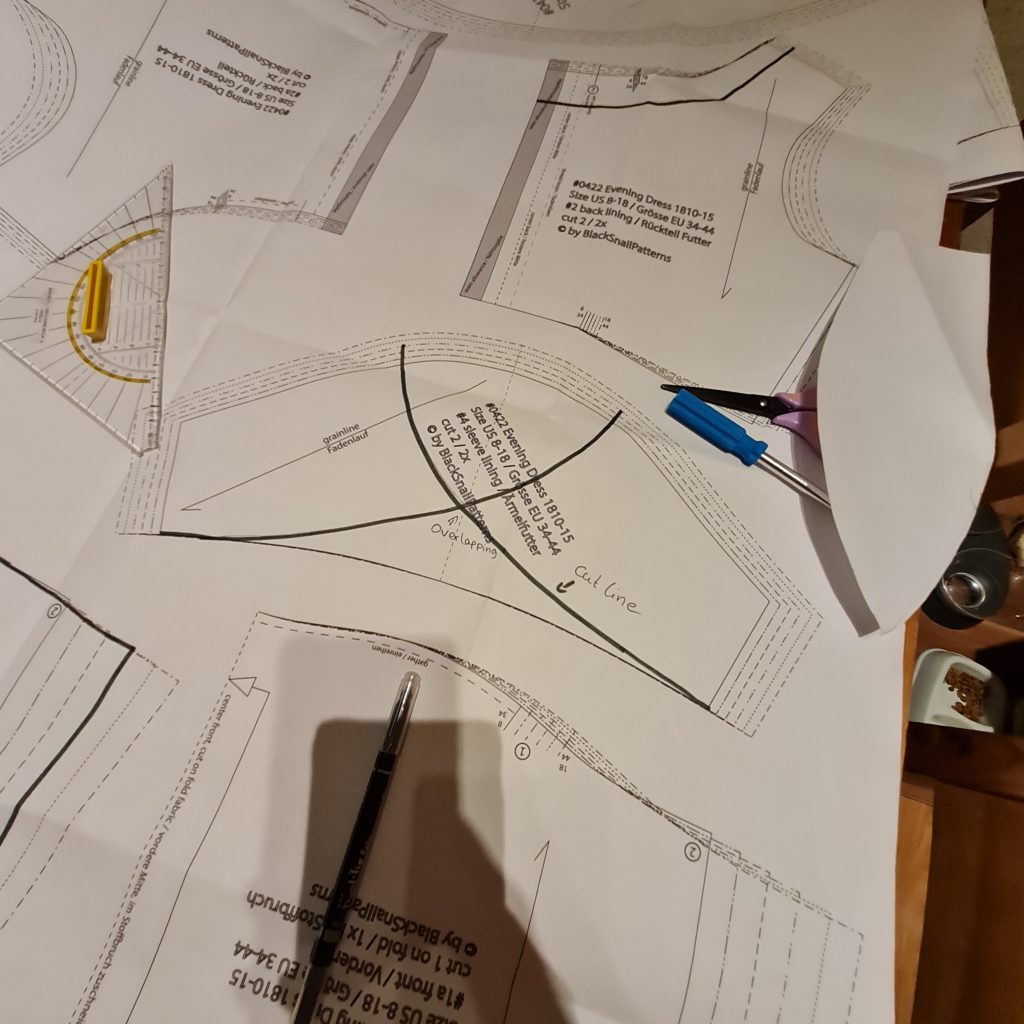 Continue reading