This time I´ll show you how to sew the cuffs and make a piped armhole.
Take the cuffs and Flatline with cotton fabric. I already prepared the bias binding with a bias tape maker, you can buy them in different widths, I used the 12mm from Clover.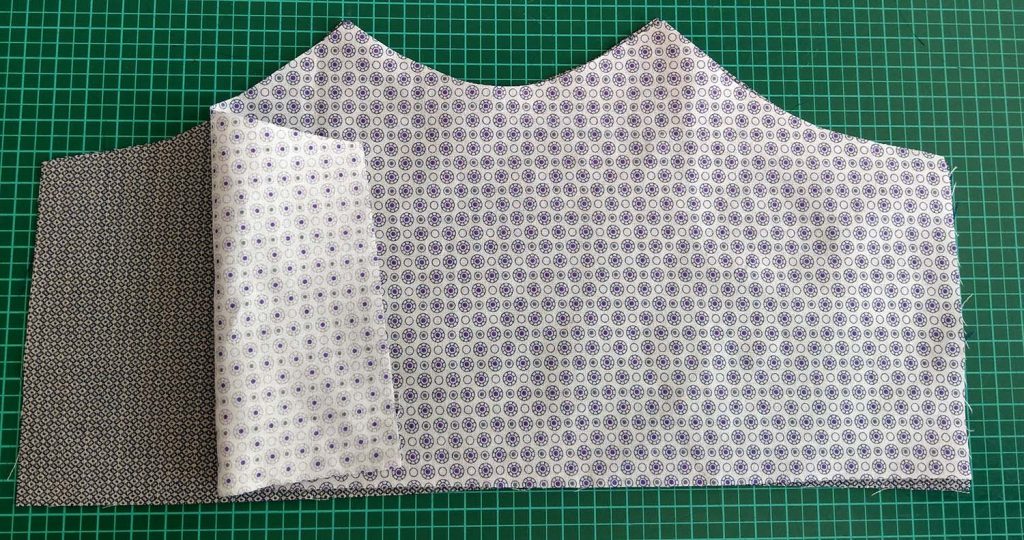 Open out the bias binding; with the right sides together, line up with the top edge of the cuff and pin in place, clip at corners to get some extra width. Sew along the crease of the bias binding and fold the bias binding over to the wrong side of the cuff. Fell stitch in place along the stitching line and press.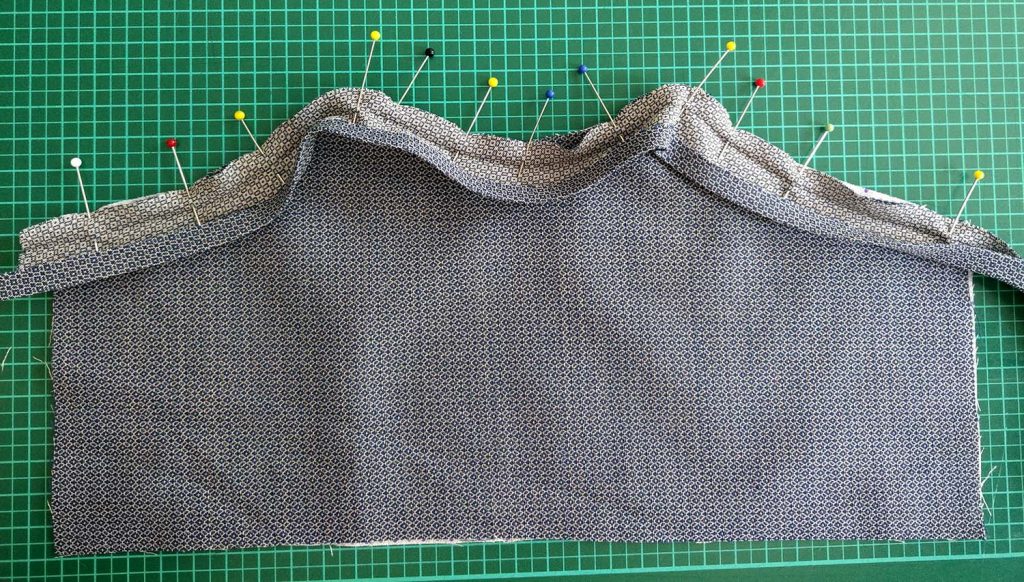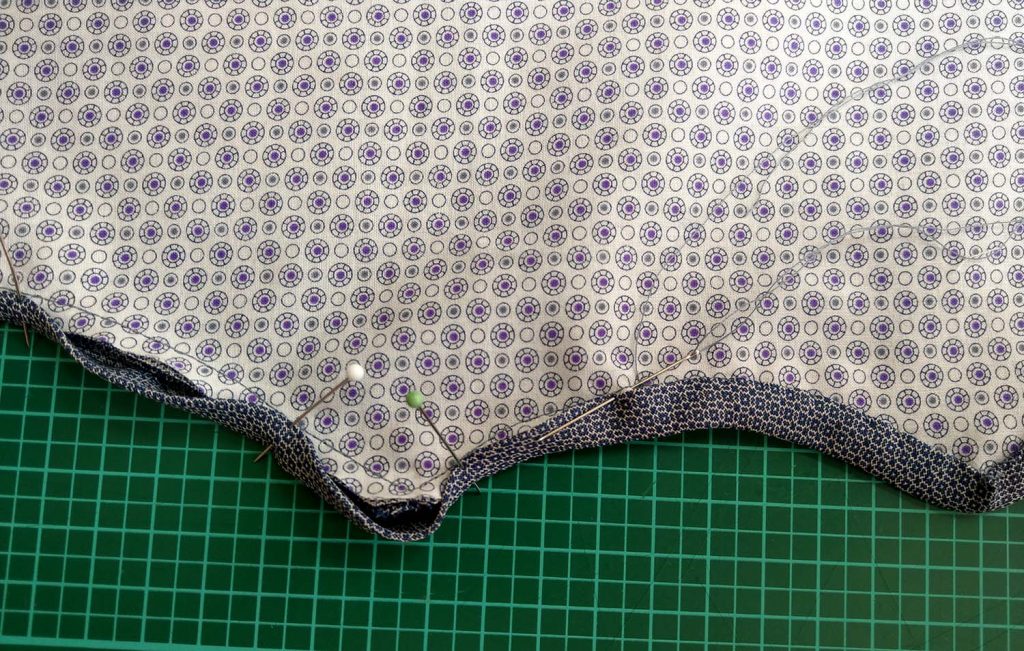 After stitching the front sleeve seam place the upper cuff on top of the sleeve along the indicated line and stitch in place about 1cm from the edge.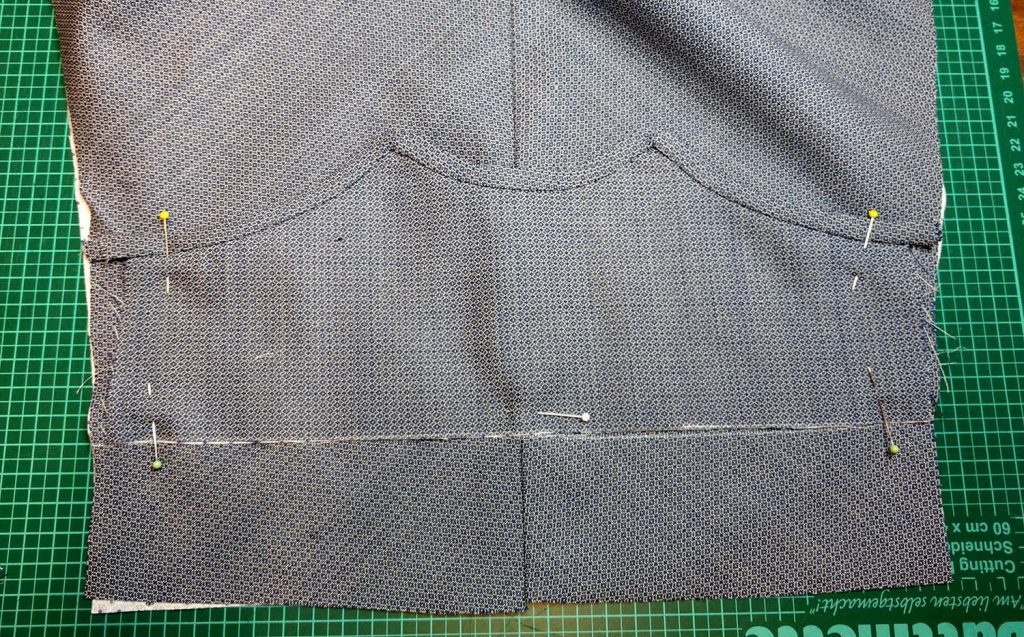 Line up the lower cuff with the bottom edge and stitch with a seam allowance of 1,5cm.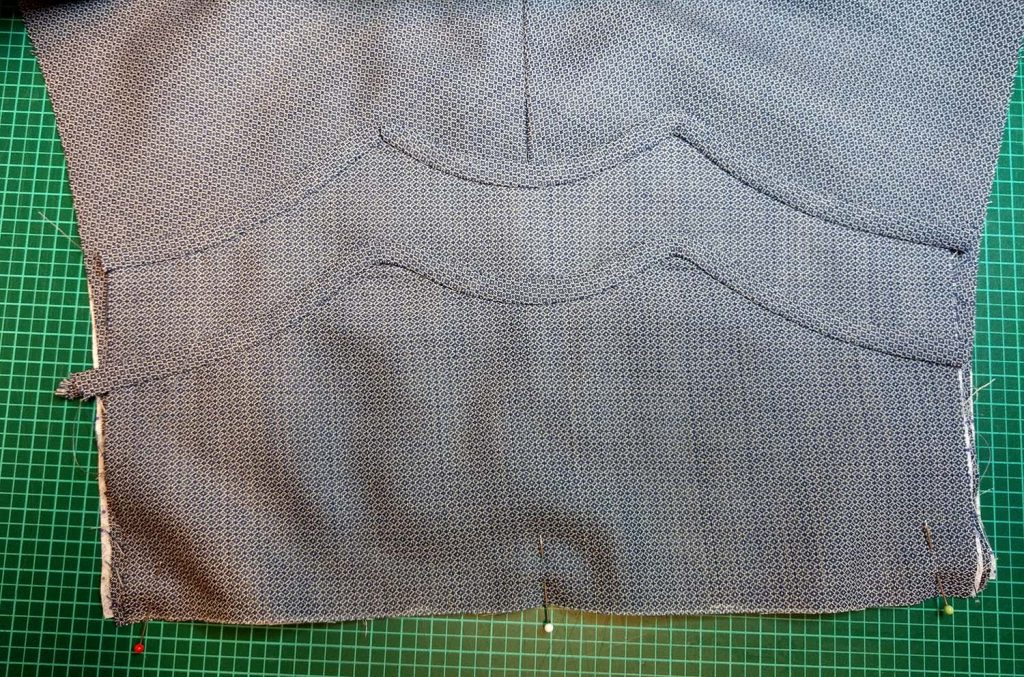 Stitch the front sleeve seam, right sides together, take care to line up the cuffs top edges. On the extant dress they failed to match. The second picture shows the sleeve of the extant dress.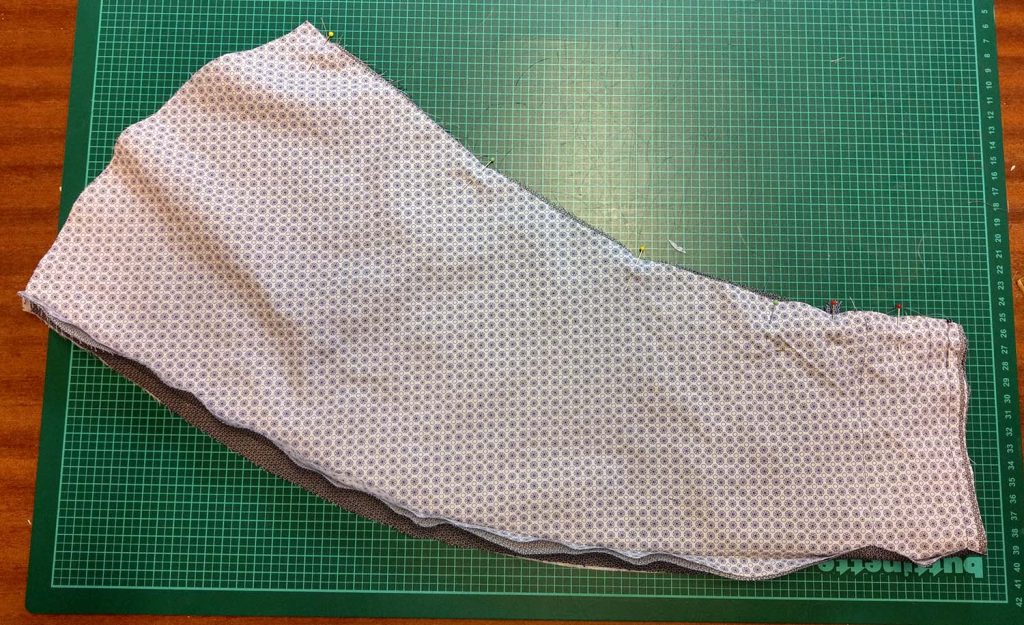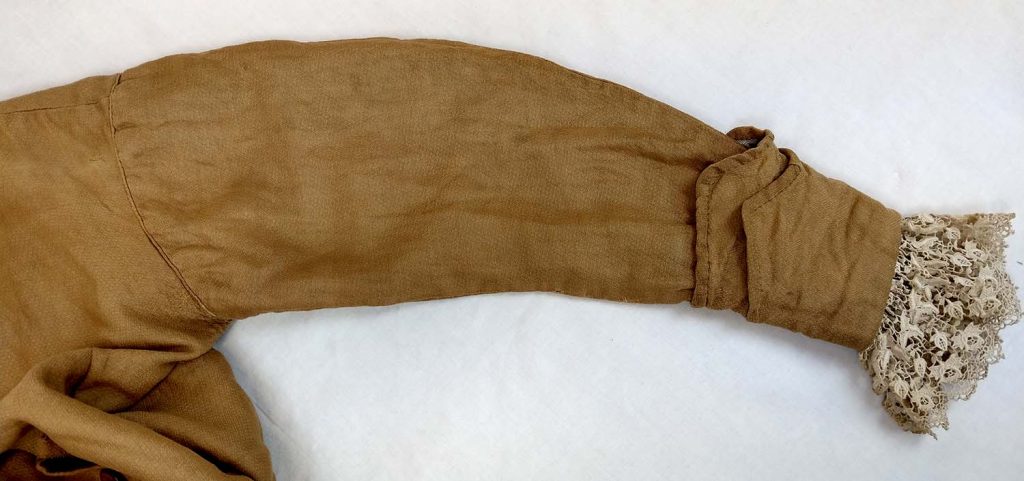 Turn the sleeve with the wrong side out and turn in the hem allowance of 2cm (the stitching of the cuff now lays inside the sleeve) and catch stitch the raw edge of the seam allowance to the lining. Sorry, my thread matches the fabric perfectly, so you can barely see the stitching.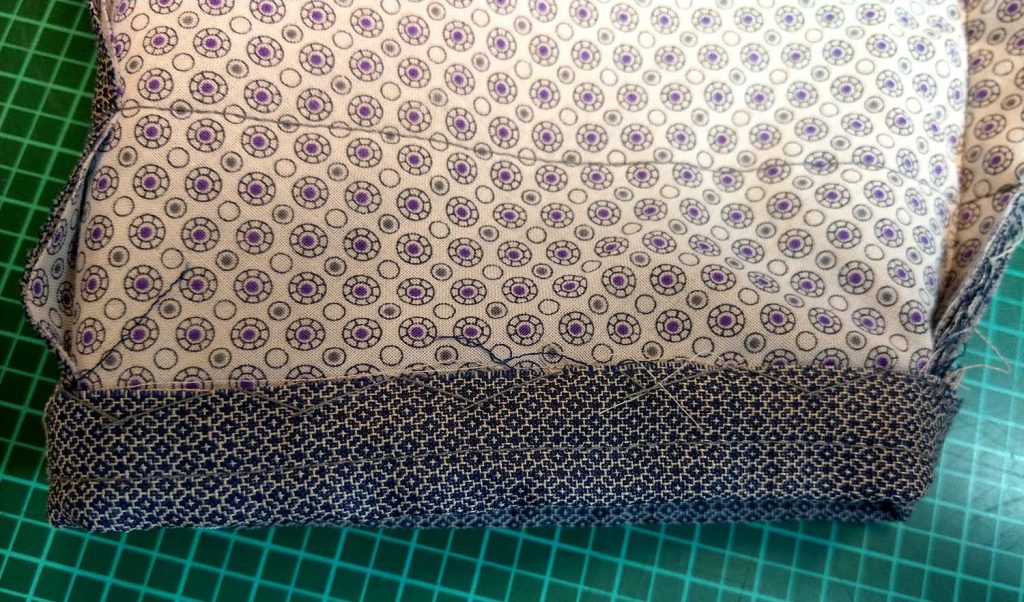 Take the sleeve facing and turn in the seam allowances along the long edges and one short edge. Line up the facing with the stitching line of the lower cuff and fell stitch in place along all edges.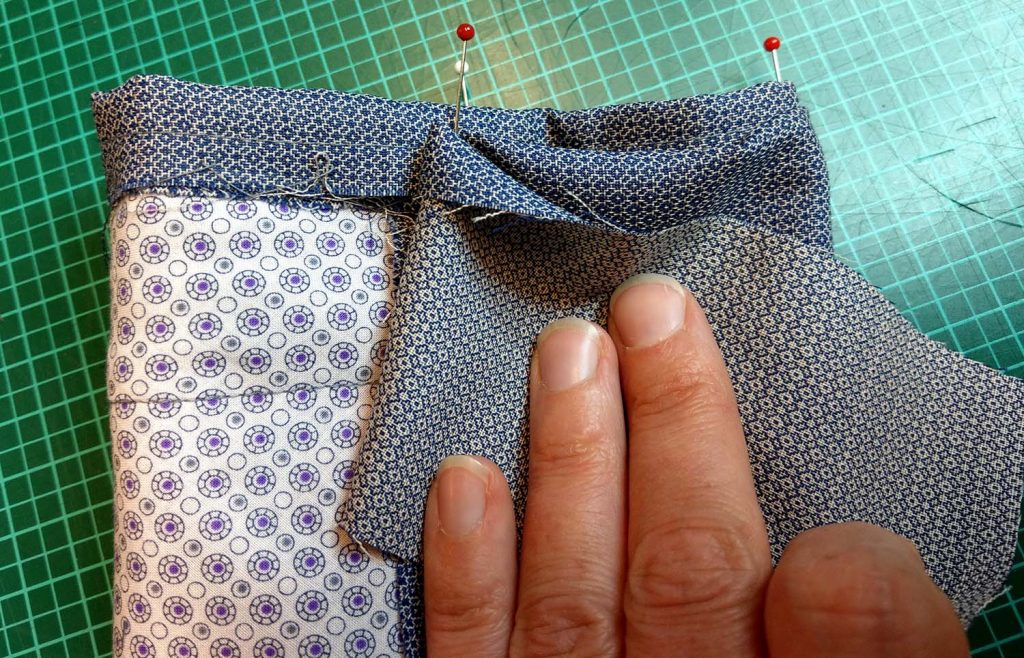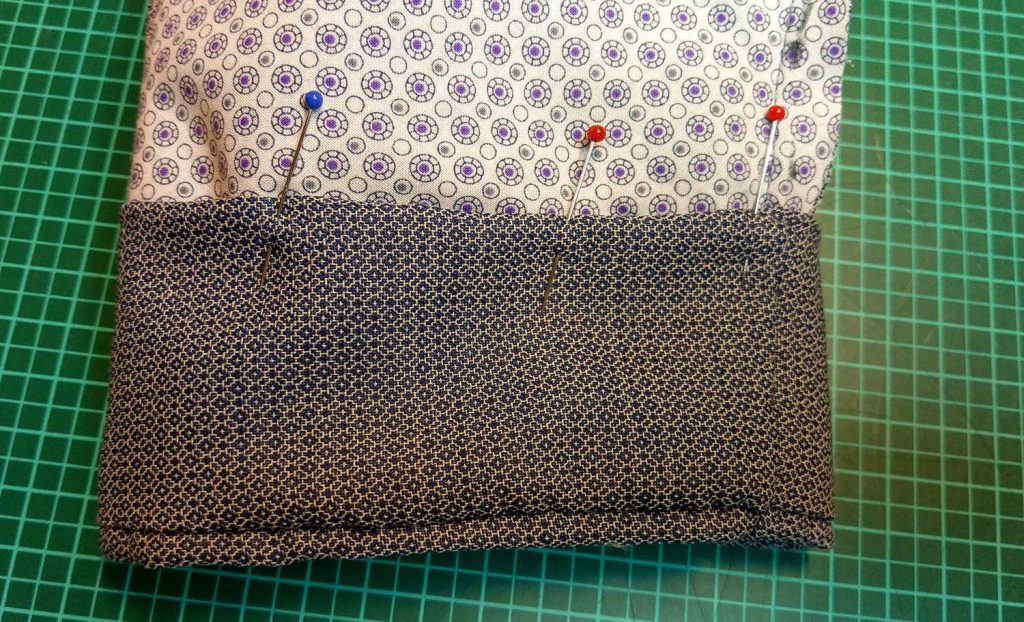 With the ready prepared sleeve it´s time to pipe the armhole. For the piping, cut strips on the bias, about 3cm wide. Fold the strip in half all the way along, wrong sides together, insert a cord with a diameter of circa 1mm and baste along the edge, with the cord indicating your spacing. Mark the stitching line all around the armhole on the right fabric side and baste the piping in place, right sides together, with the stitching (basting) lines lined up, marking the stitching line with the basting on the wrong fabric side. Start and stop at the armpit with a little overlap.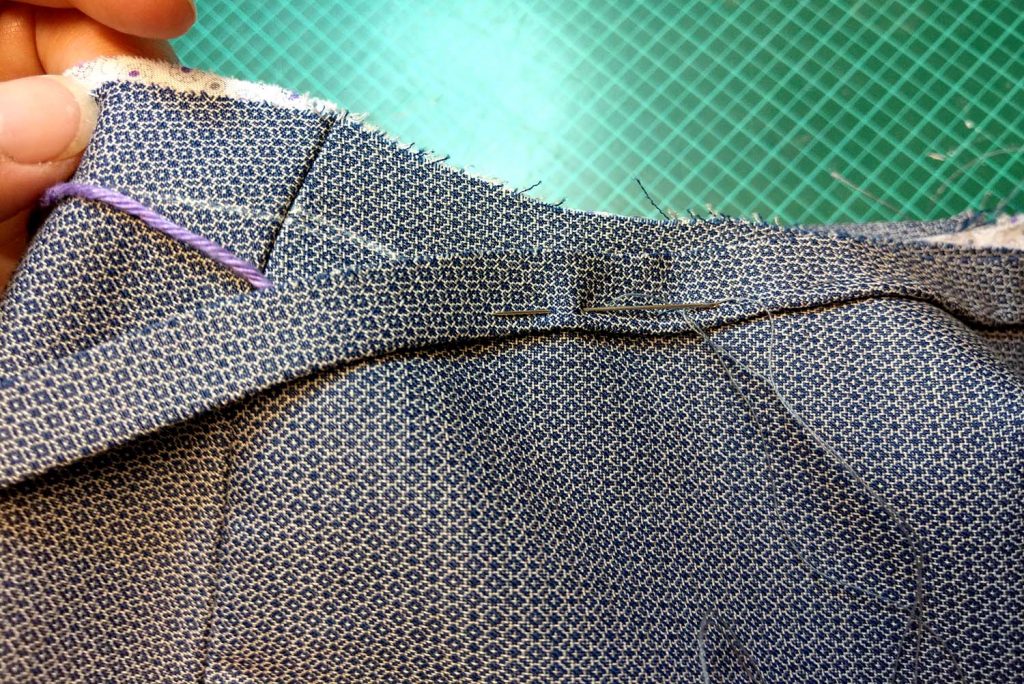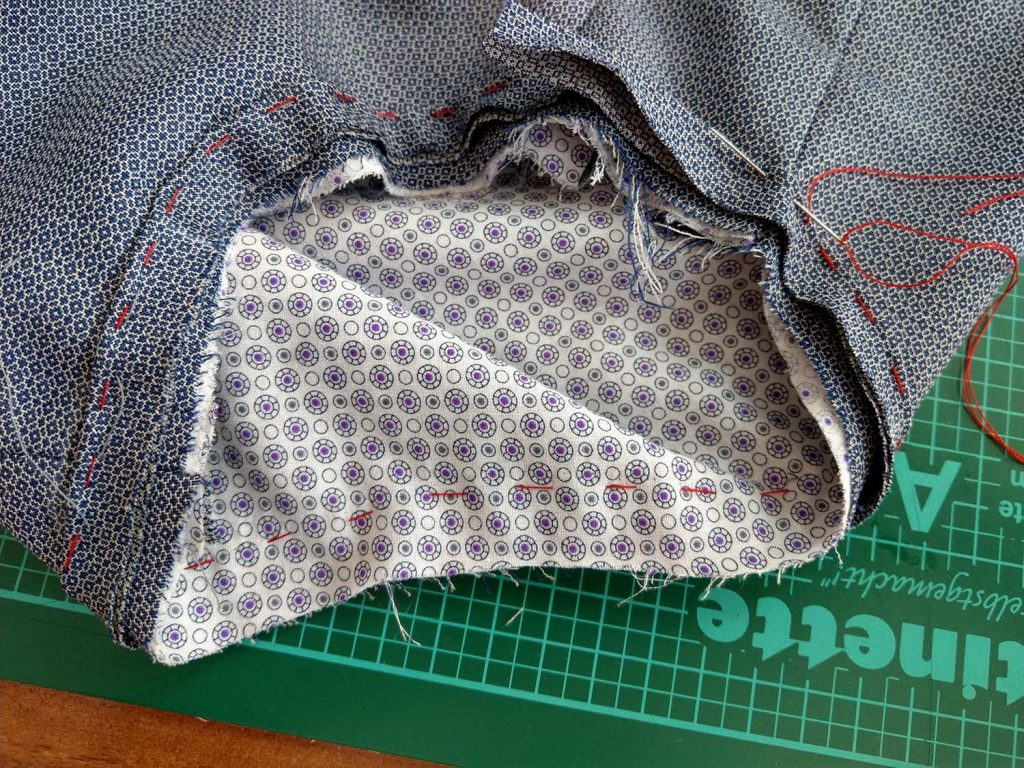 Sew along the sleeve head with two rows of long gathering stitches. Pin the sleeve into the armhole, with the right sides together. Ease in the excess width along the sleeve head and make a small fold at the armpit (as seen on the extant dress). Sew that seam by hand with a back stitch from the sleeve side, paying constant attention to the stitching line of piping and armhole.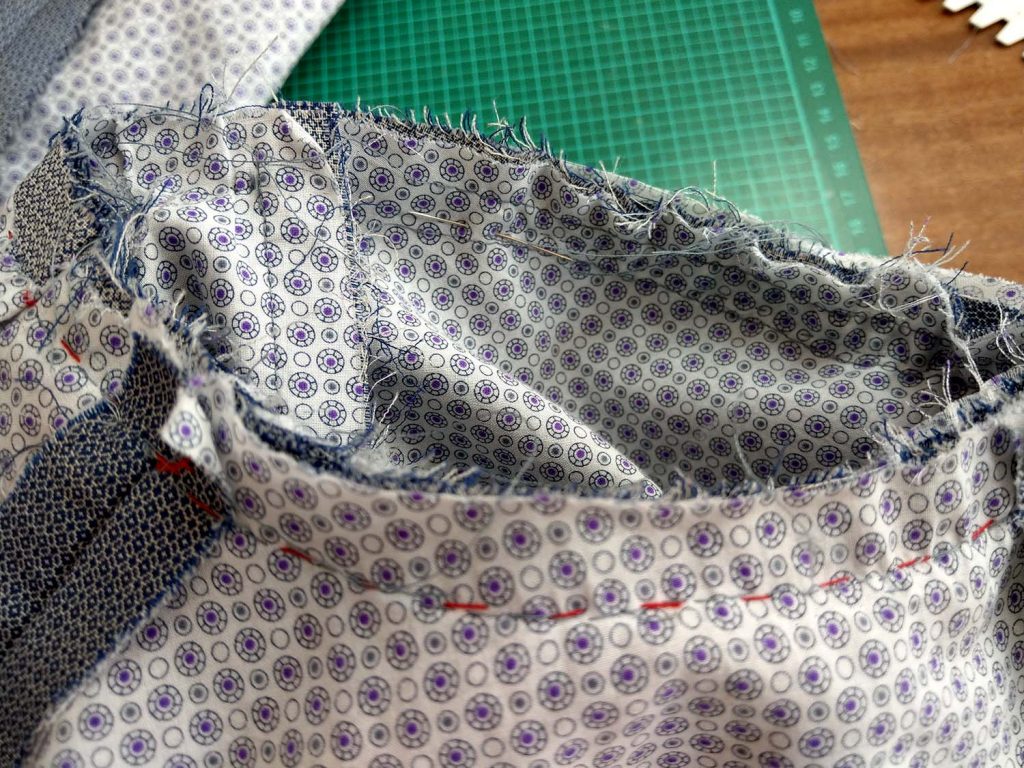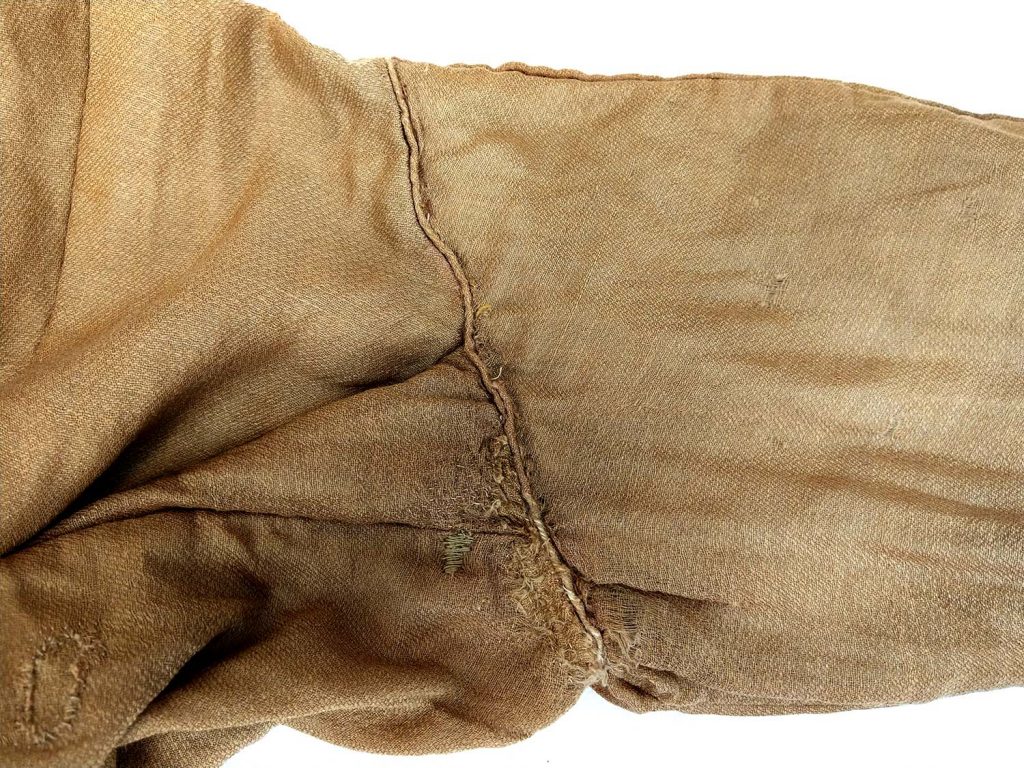 Next time I´ll show you how to sew the flounces with the piping details.