Today I want to start this sew-along to show you some more details of the extant 1870´s wrapper dress as well as detailed pictures I made during the sewing process of my replica. My personal challenge was to use materials from stock only, what I have achieved.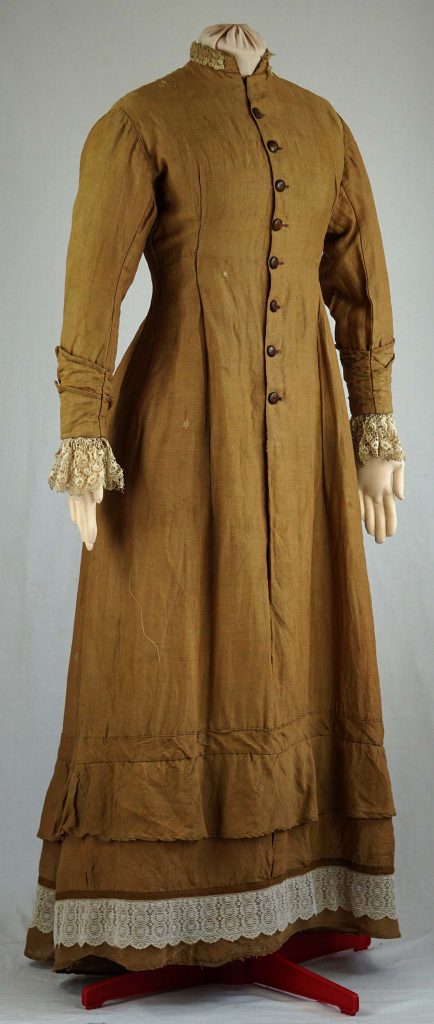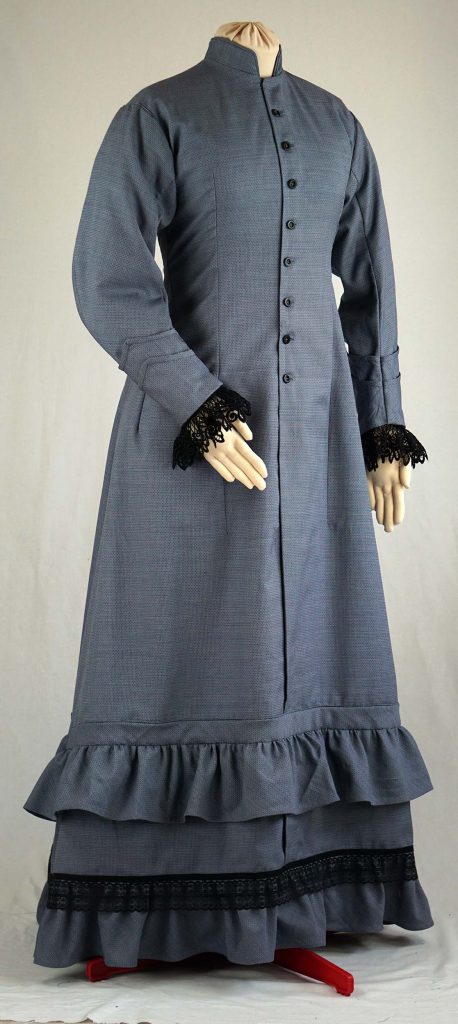 The dress is made from a fine light brown wool fabric, maybe its origin is Ireland. It´s shape suggests to be a dress of the late 1870´s, with room for a bustle at the back.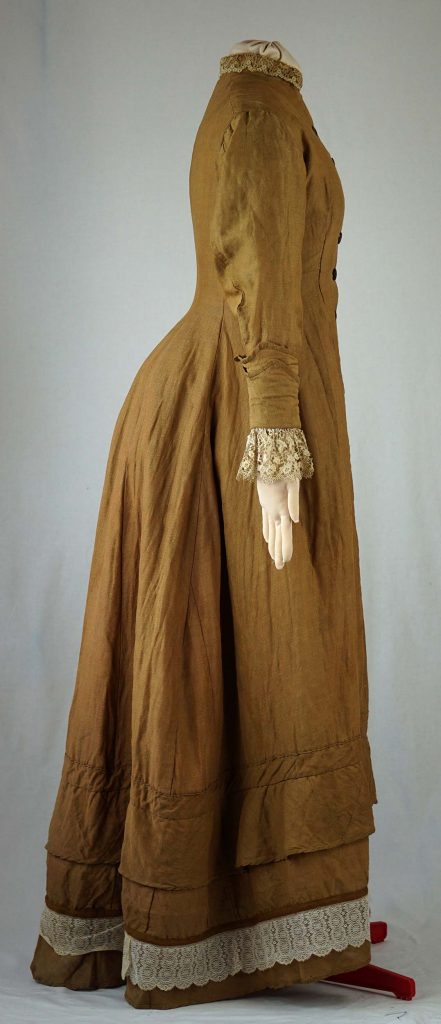 The back is cut on fold fabric, the front is fitted with two darts. Top and under sleeve are cut the same shape like it was common in the early 1870´s. The sleeves are piped and decorated with two crown-shaped cuffs.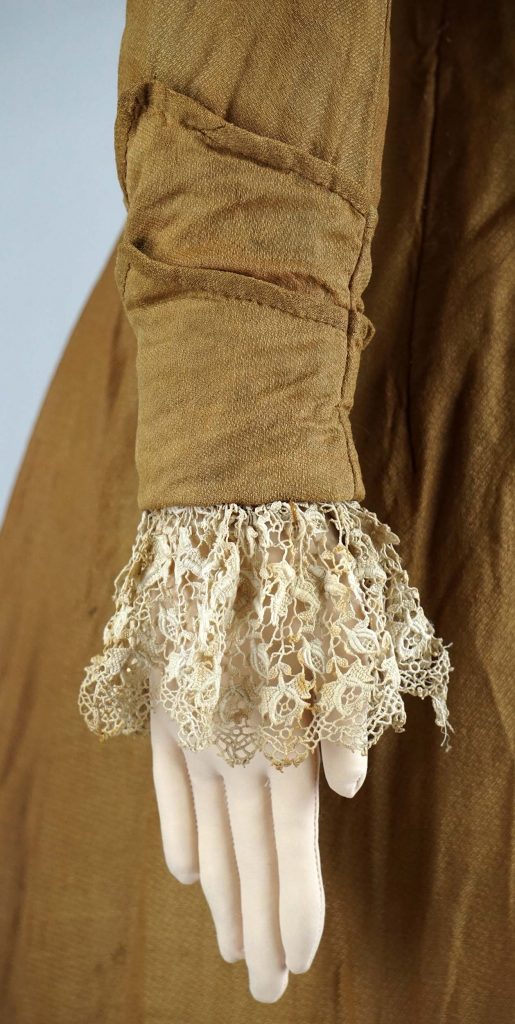 More piping was used at the stand-up collar and the applique at the upper flounce.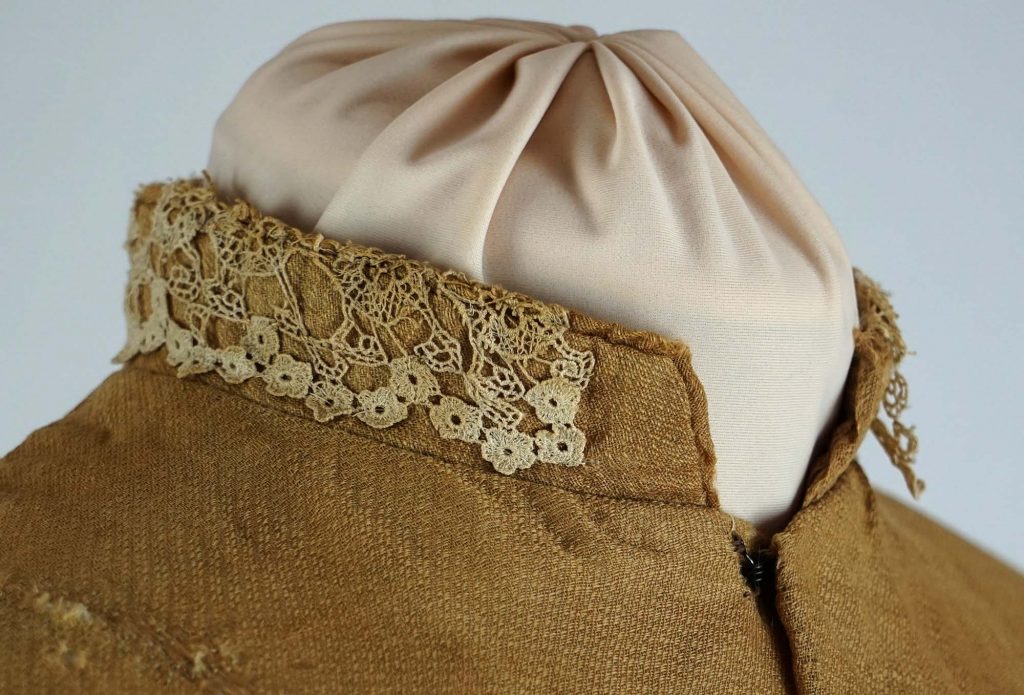 The hem is decorated with two rows of flounces, width of flounce is 12cm. The flounces and cuffs are casted with bias binding. Sleeves, hem and collar are decorated with lace.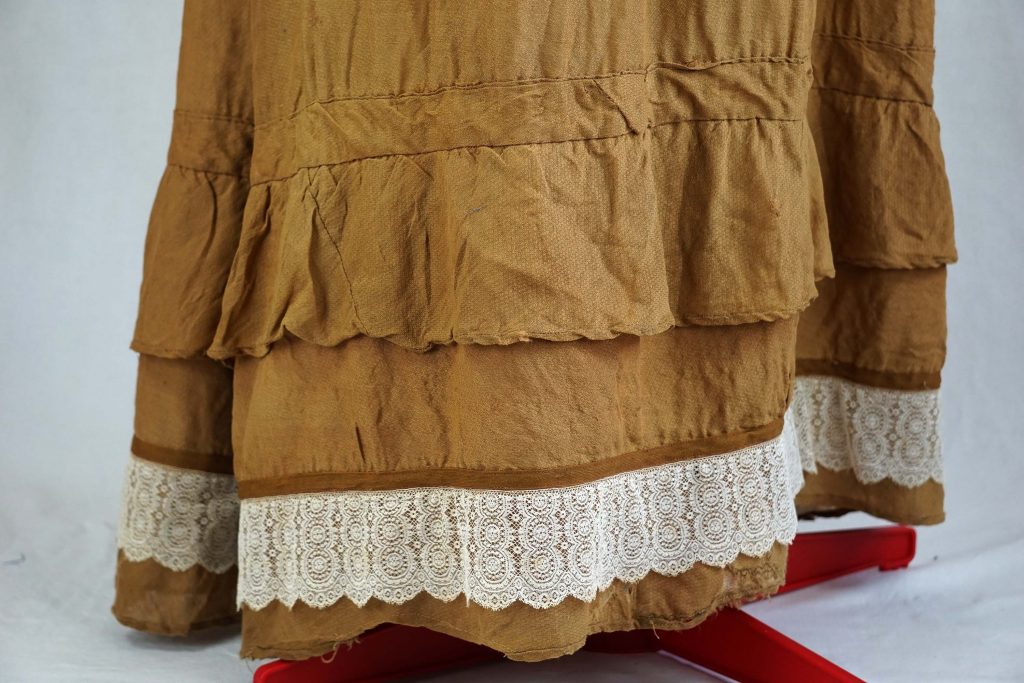 The dress has a very high bust point to be worn over a corset.
Most of the seam allowances are left raw. Just the shoulder and sleeve seams are neatened with an overcasting stitch what I would not recommend for heavily fraying fabrics.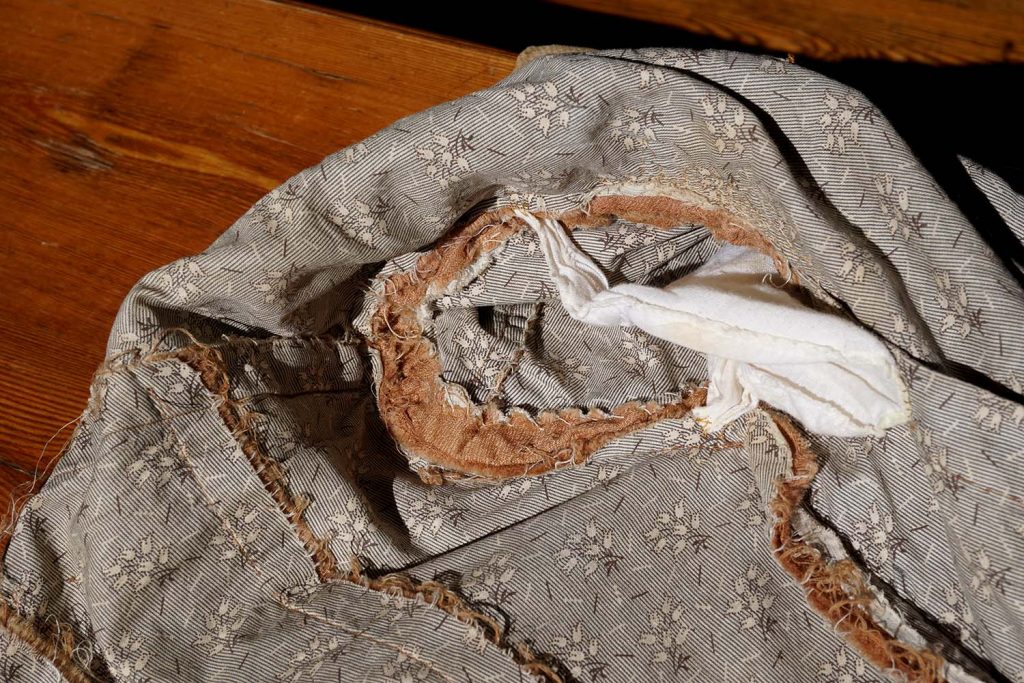 Next time I´ll start with the sewing of the replica, trying to compare with the extant dress step by step.