Some weeks ago, I got this beautiful extant dress from the 1840s as a loan from a friend and – what a surprise – she asked me to make a sewing pattern out of it.
It is made from a fine block printed muslin and seems to be a very simple dress at first glance. At second glance, it offers many details, like the finest hand stitching I´ve ever seen, silk cord for piping and drawstrings and a very interesting sleeve cuff. To save as much fabric as possible, all bodice pieces are pieced, sometimes several times.
This kind of dress would have been worn in the morning, on hot summer days, or as a maternity dress, and is called a wrapper. Made from printed calico fabric, this style was worn by women of the working class during the pre-civil war era.
The original dress is completely hand-stitched. The fashion fabric is mounted on a tight-fitting, boned lining bodice and closes at the center front, the fullness of the front panel is gathered with drawstrings to fit the waist and kept closed with pins.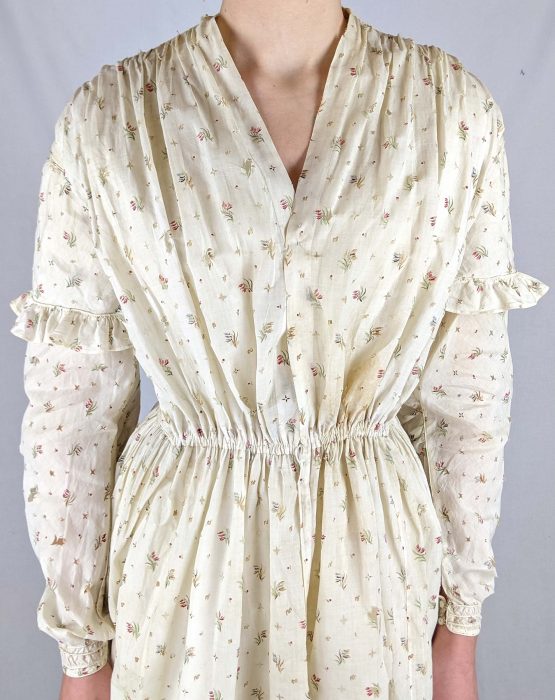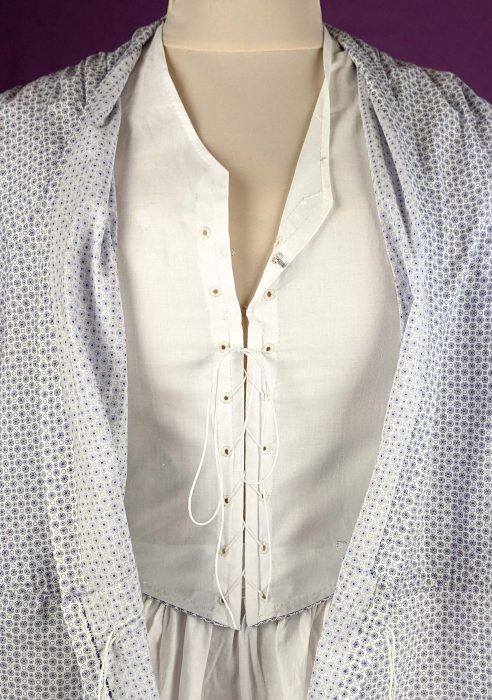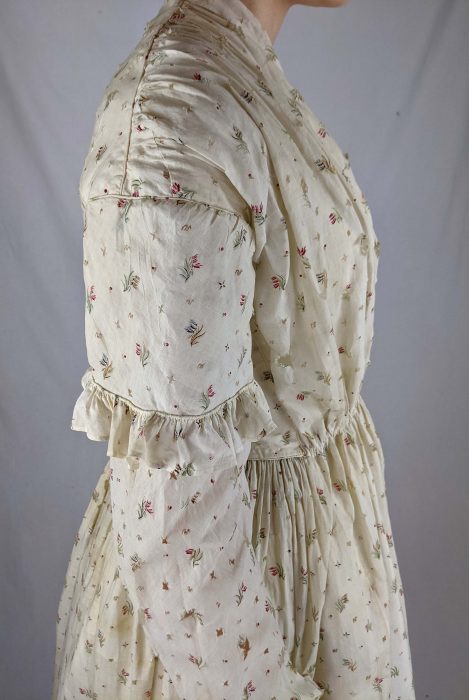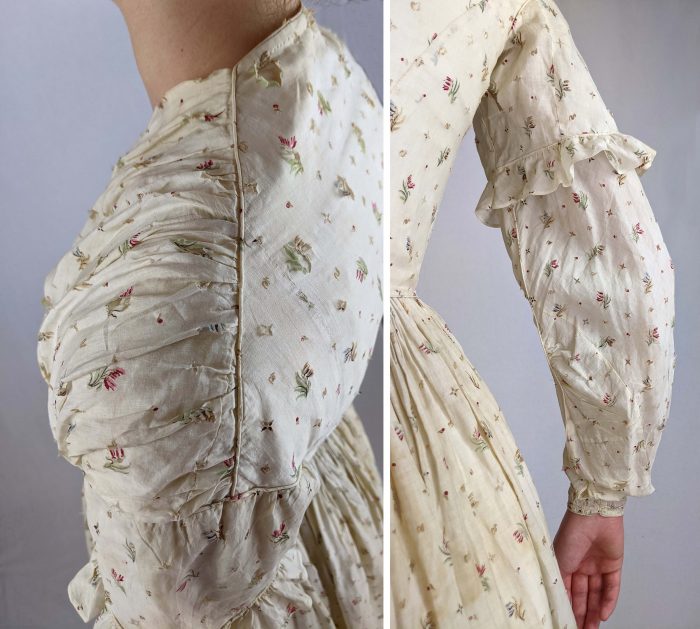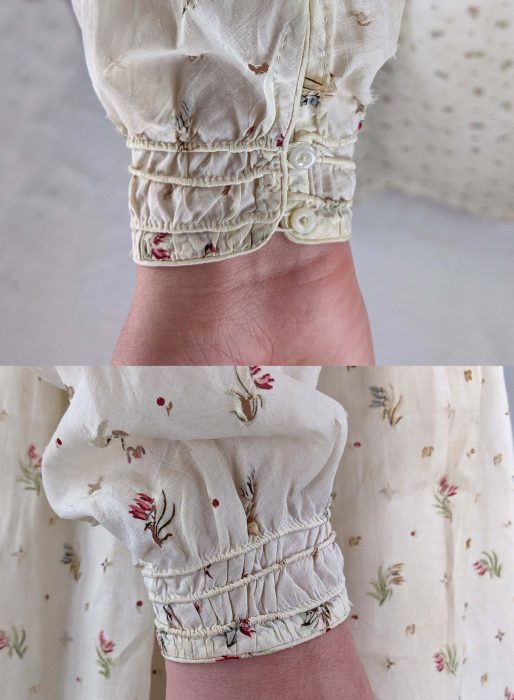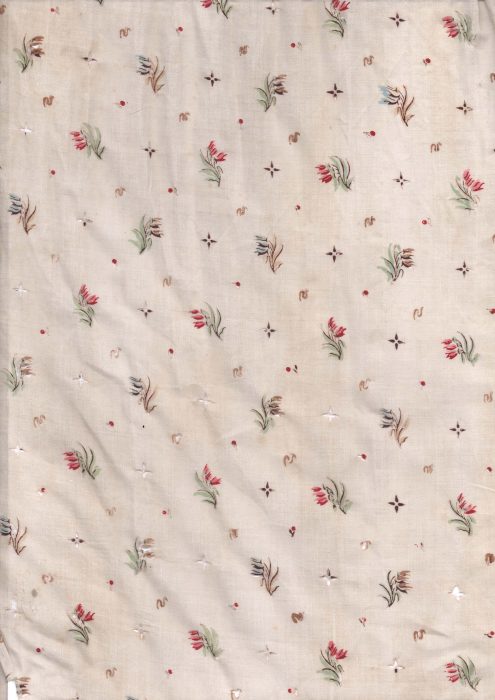 If you´re interested in sewing the dress, follow me to the next post.