The sleeves were the most interesting part when sewing the dress, cut on the bias, gathered at the hem and forming a cuff with that gathering. By the way, I love over-sleeves! Of course, the sleeves are not easy to sew, only hand stitching will do the job. It took me two tries to get a nice result.
First, mark the rows for the piped gathering and fold the sleeve along the first row. Insert a cord and sew with a running stitch, after securing the cord with the thread at the start, leave loos at the ends. Repeat with the other rows.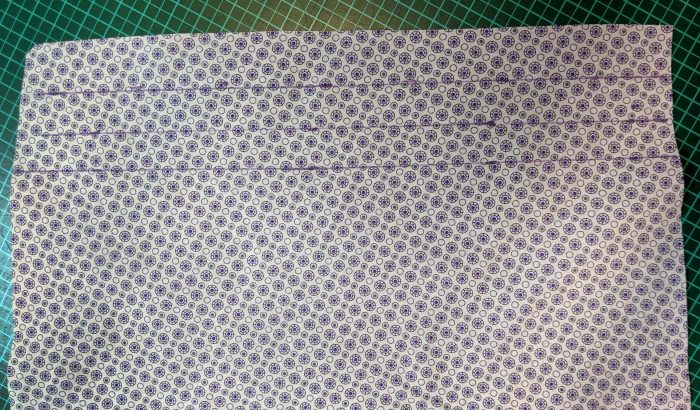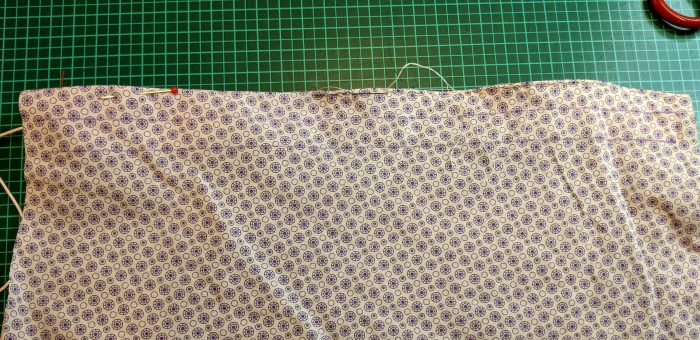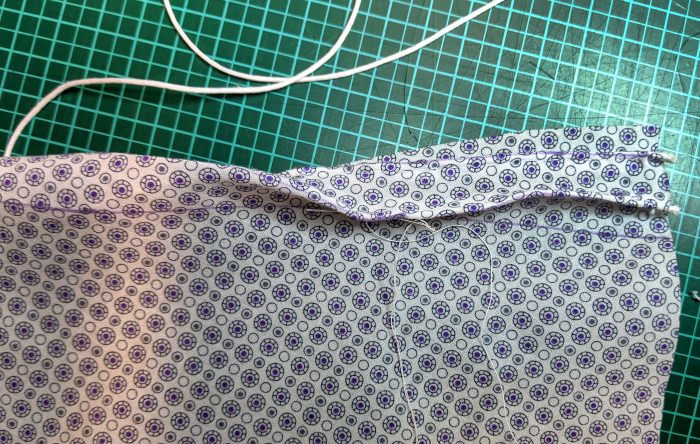 After sewing two rows of gathering threads along the bottom edge, gather the cuff to the length needed by pulling all gathering threads and piping cords. Thread a needle with the loose ends of the threads and secure the piping cords. Cut off the excess cords.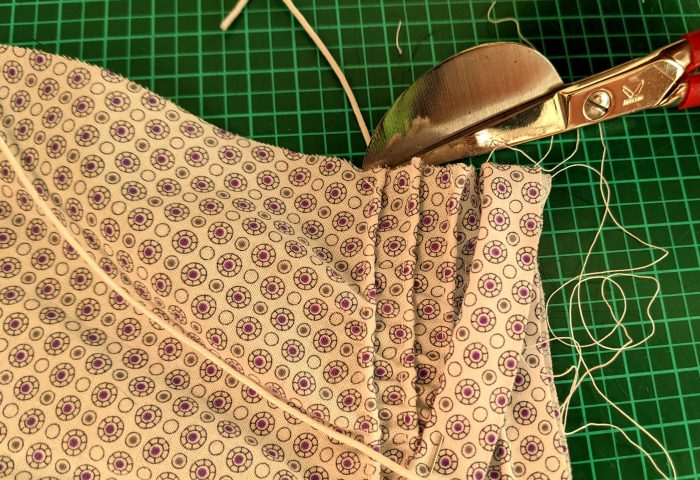 Line up a piping with the vent edges and sleeve hem, right sides together. Don´t clip at the corners. Sew with a back stitch and trim back the seam allowances, leaving the uppermost. Fold the wide seam allowance around the trimmed back and fell stitch in place. Just tiny and regular stitches should be visible on the garments right side.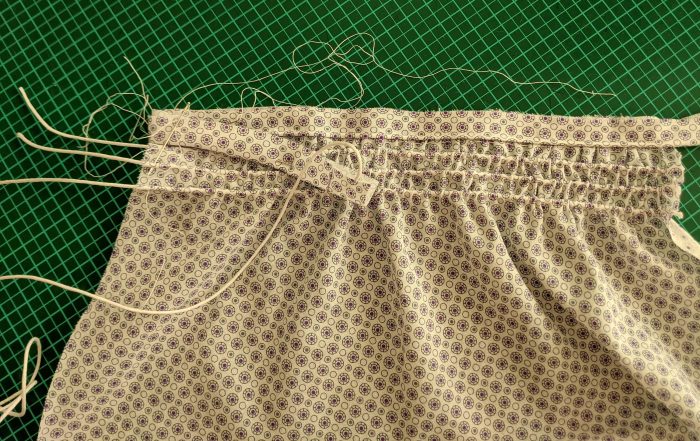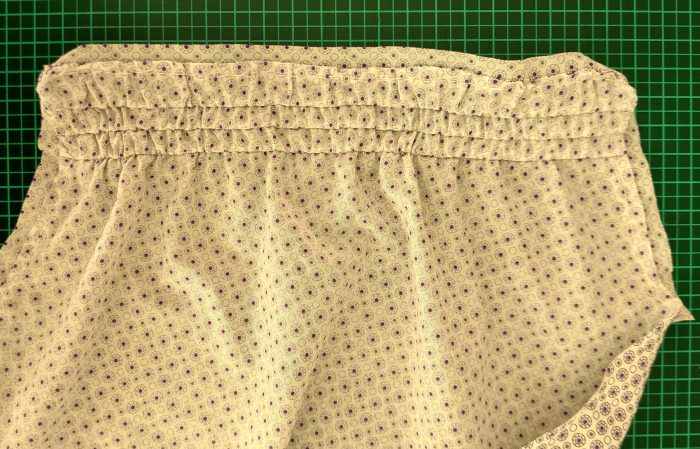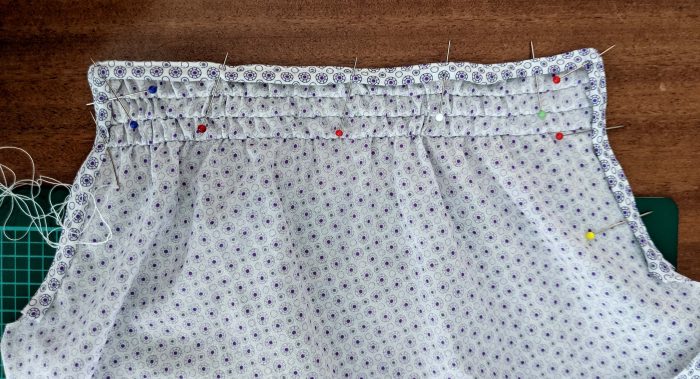 Line up a piping with the front sleeve edge and gather the back sleeve edge between the marks to fit the front sleeve. Line up, right sides together and sew.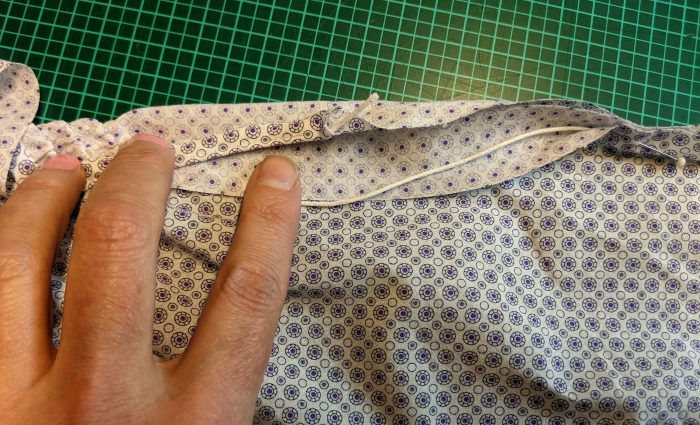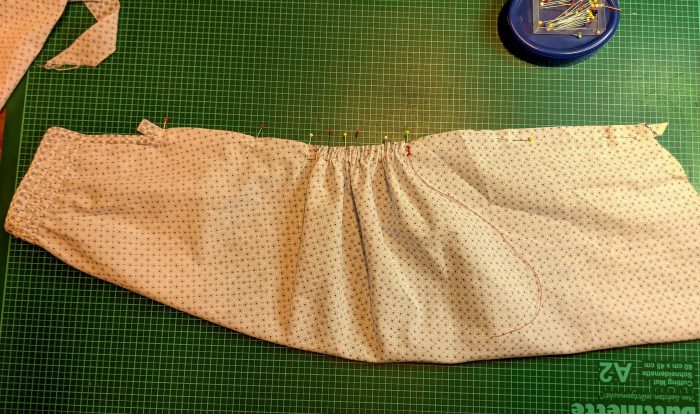 Sew buttons to the back sleeve at the cuff and matching cord loops to the front.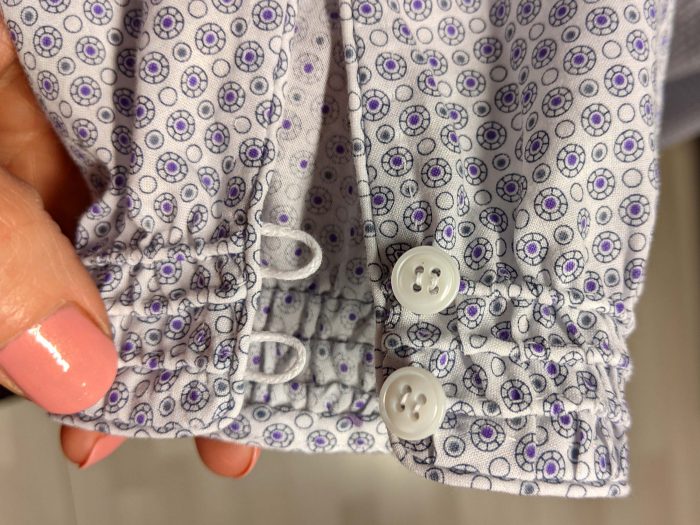 Prepare the ruffle, cut on the bias for the over sleeve. Double turn in narrow the bottom edge and fell stich in place, turn in the seam allowance along the top edge and insert a cord. Sew with a running stitch right beside the cord, securing the cord at the start with that thread.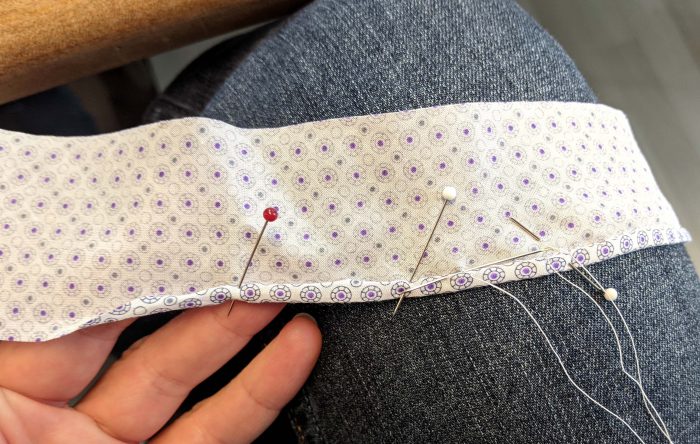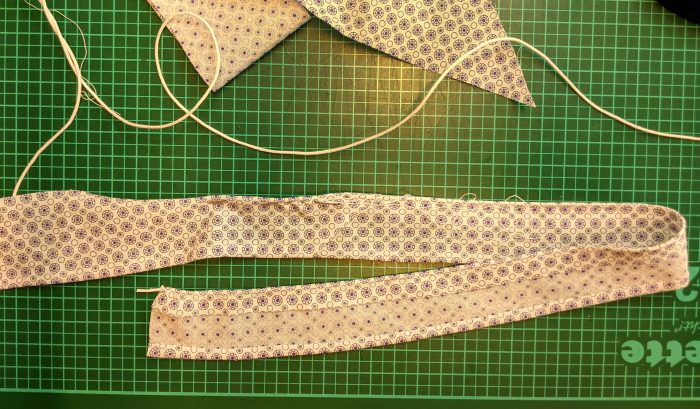 Pull the thread and cord to gather the ruffle until matching the bottom edge of the over sleeve. Spread the width evenly and sew to the over sleeve with a back stitch.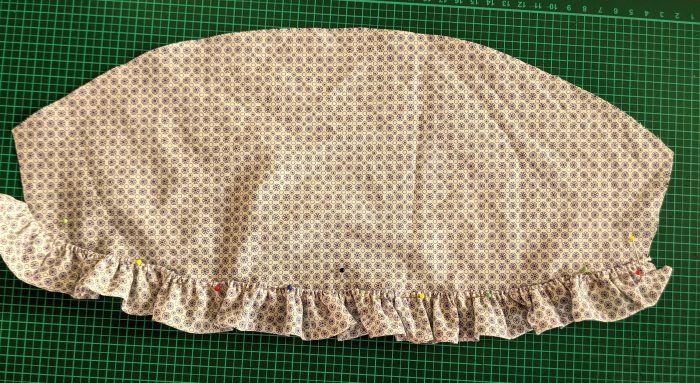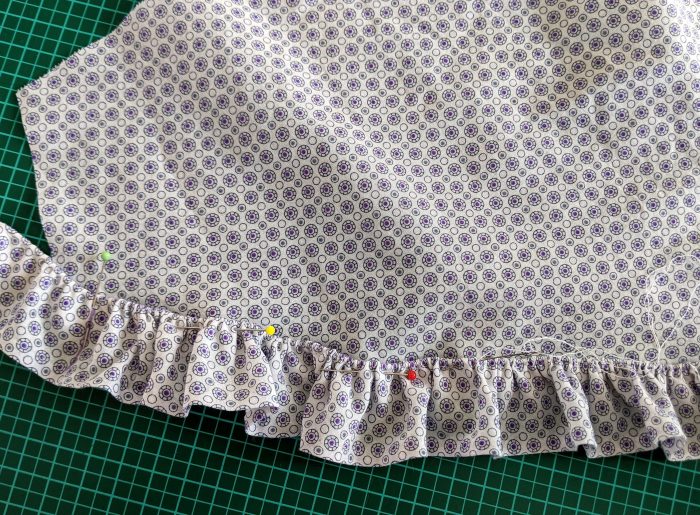 Sew the sleeve seam at the over sleeve, right sides together and neaten the seam allowances all together, before lining up with the sleeve.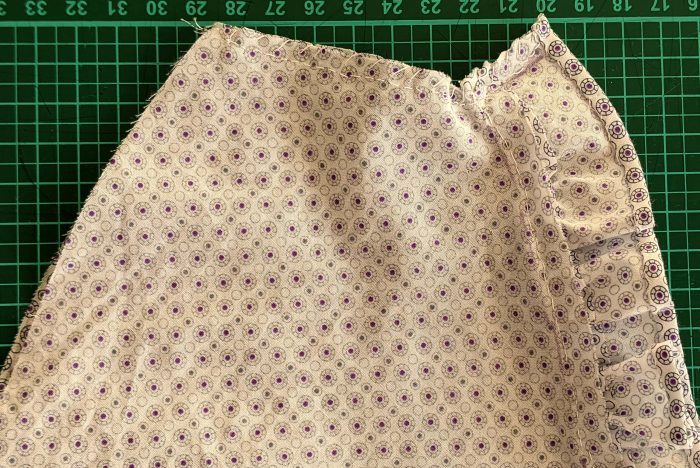 Pipe the armhole and insert the sleeve, matching the sleeve seam with the mark.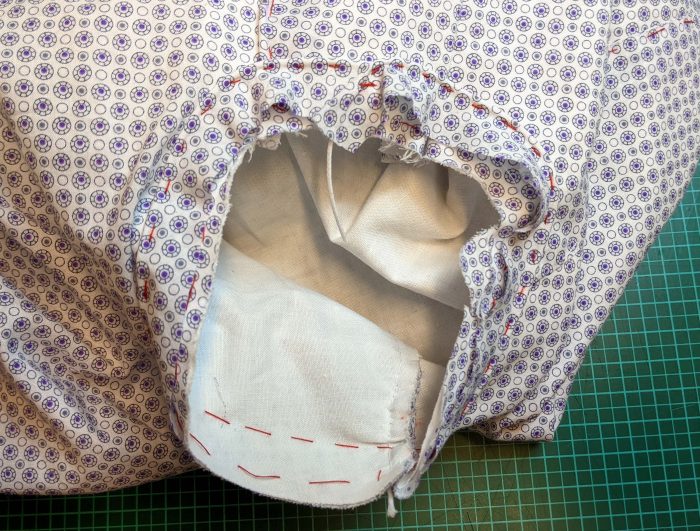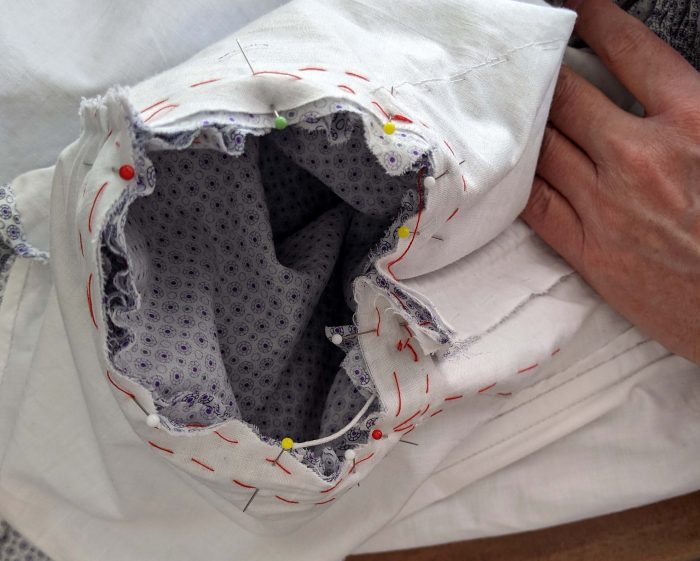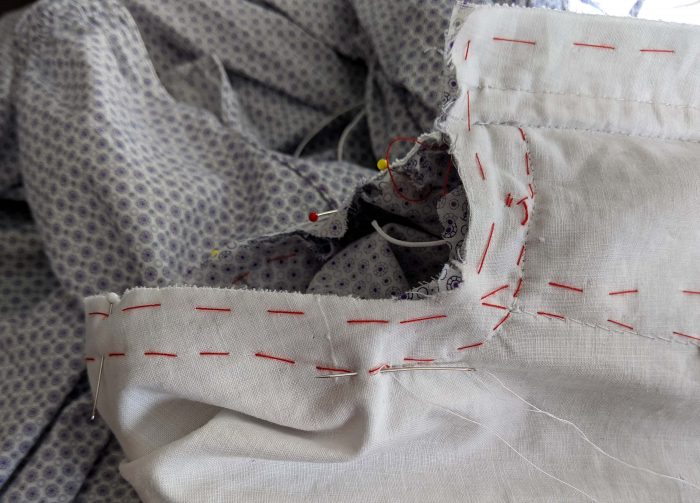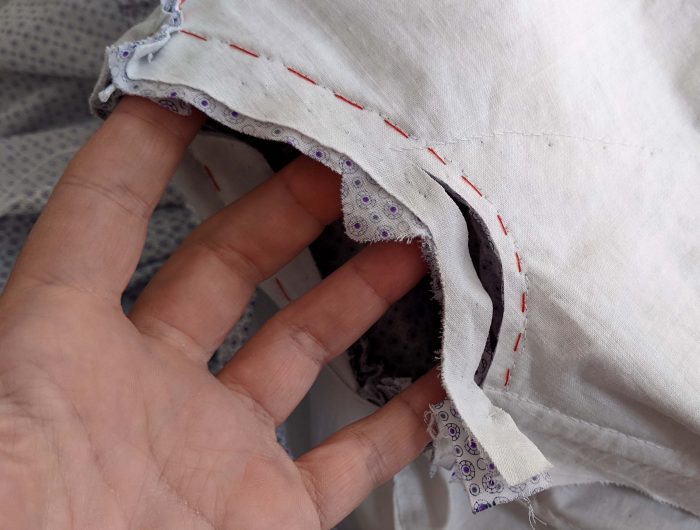 Sew the belt and chose your desired closure, just pins, hooks and eyes or buttons to finish the dress.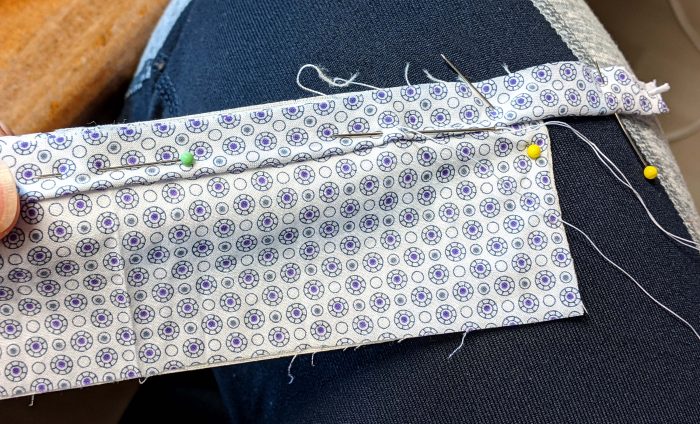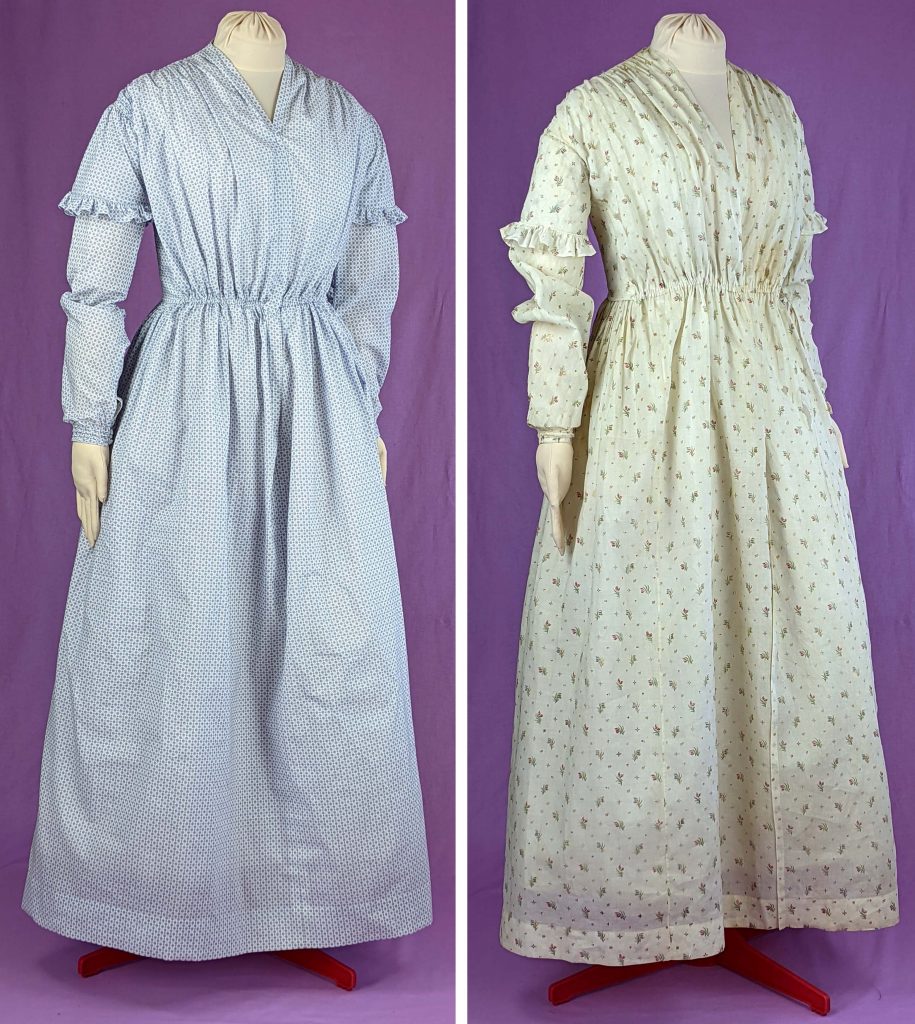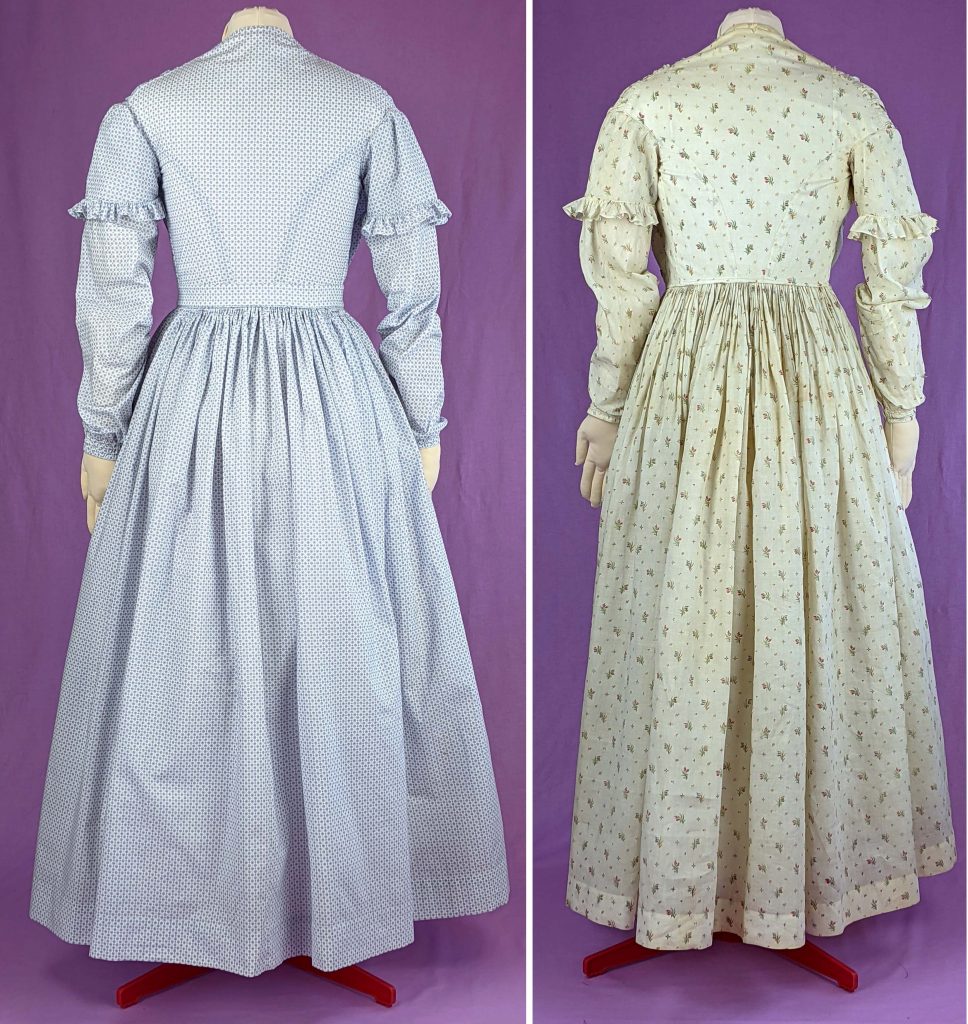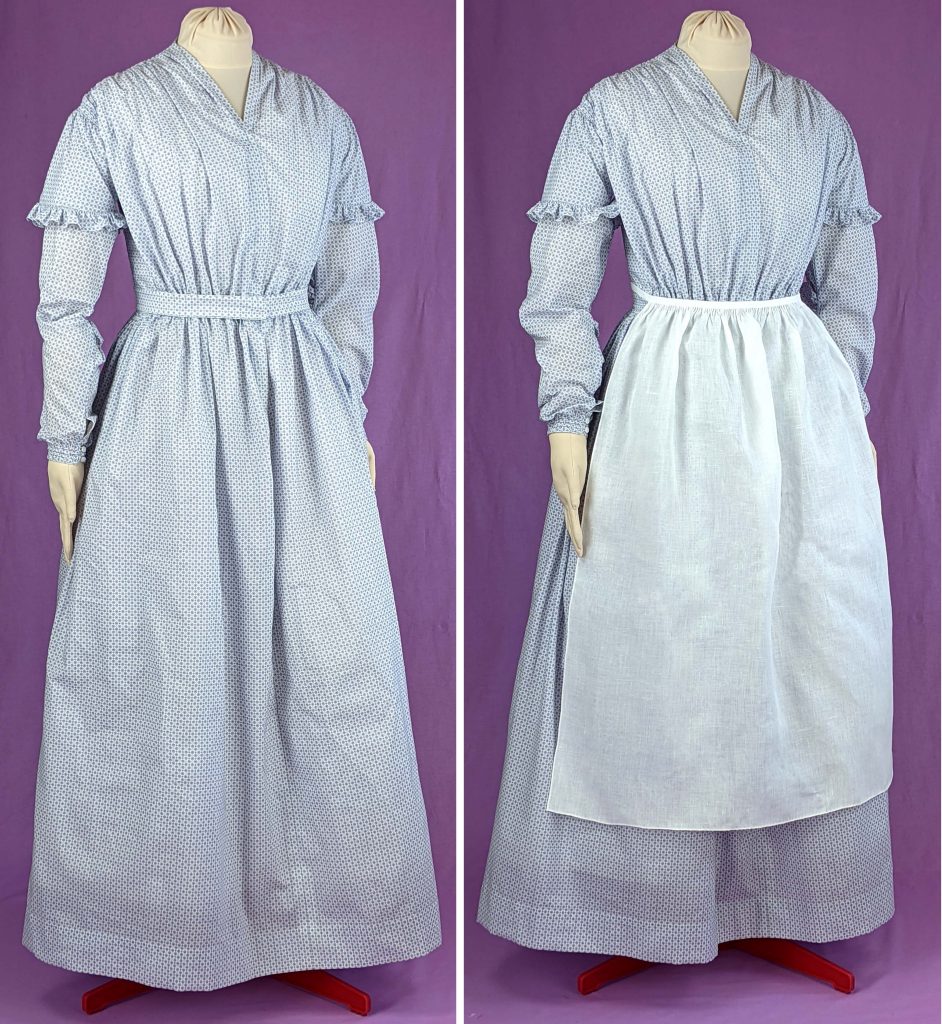 The sewing pattern is available via my Etsy Shop: https://www.etsy.com/de/listing/946678881/1840er-morgenkleid-oder-arbeitskleid?ga_search_query=0121&ref=shop_items_search_1&crt=1