Next day I started to prepare the fronts from fashion fabric and marked the pocket opening on the right fabric side with basting threads. For reinforcement I basted a rectangular piece of interfacing to the wrong fabric side, covering the pocket opening.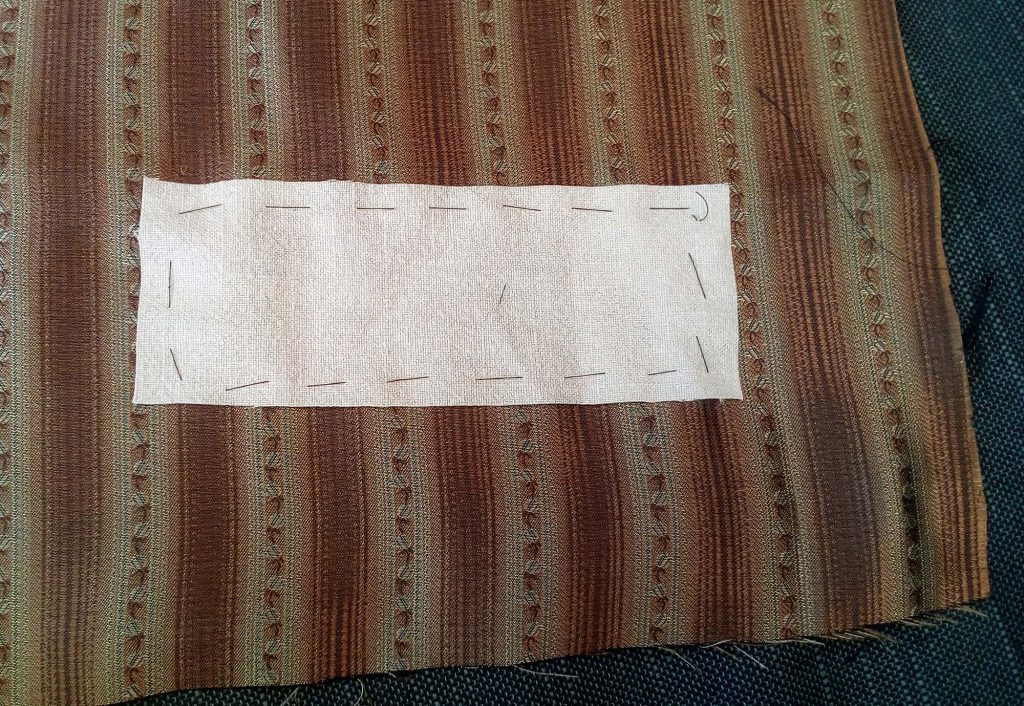 This was a quick and dirty pocket, this sloppy opening will be covered by the welt later.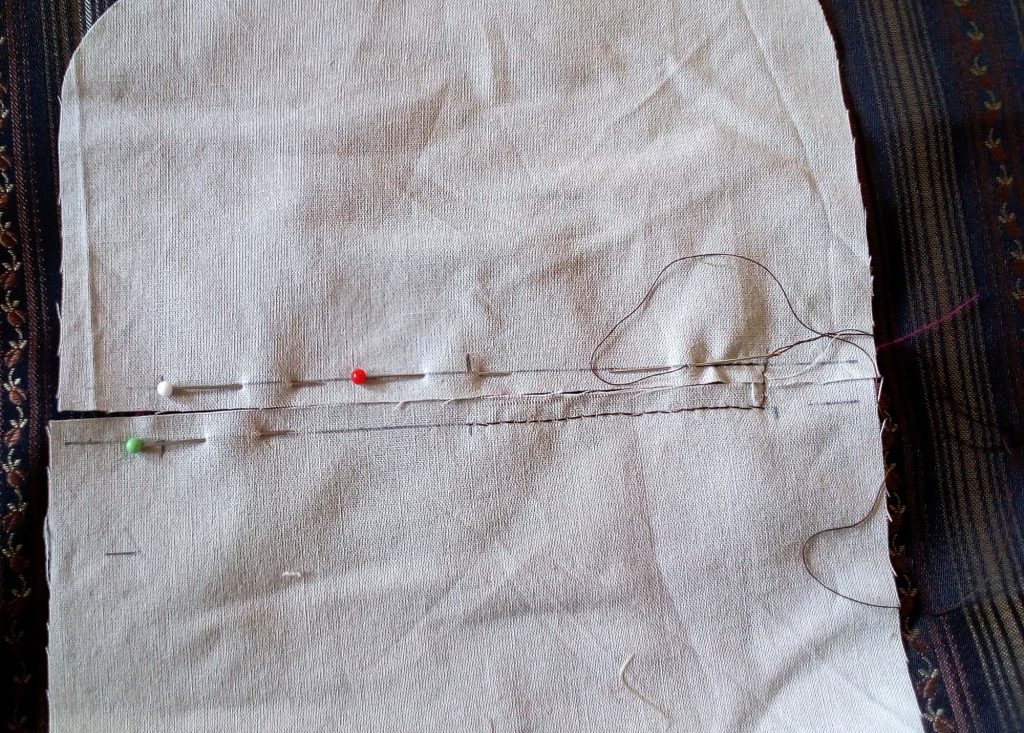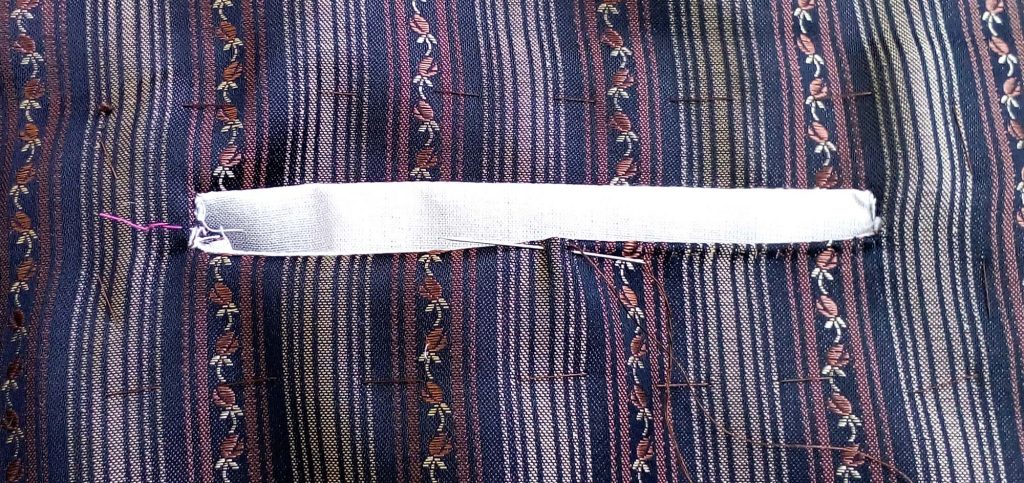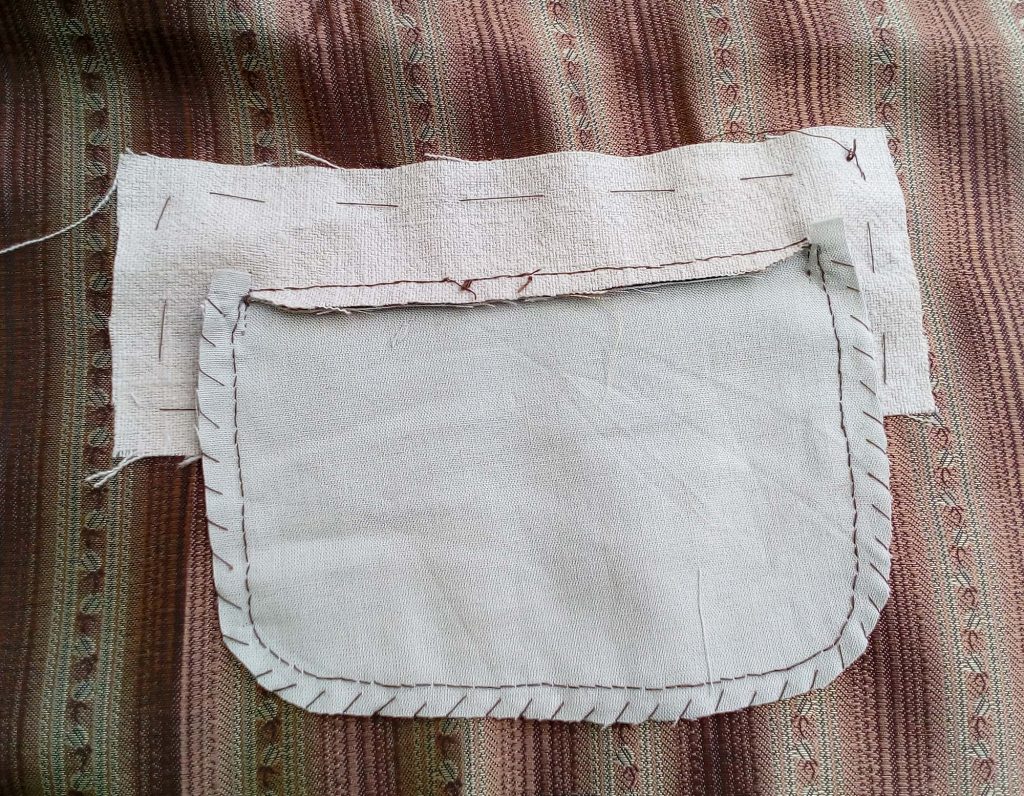 Before I sewed on the welts, I sewed the front from Fashion fabric to the lining. To do so, I turned in the seam allowance all around (bottom, front, neckline, shoulder, armhole and side seam) and lined up with the front lining, with the wrong side of the fashion fabric facing the right side of the lining. Then I attached the front to the lining with a back stitch along the side edge, armhole and shoulder, with the point à rabattre sous la main along bottom, front and top edge.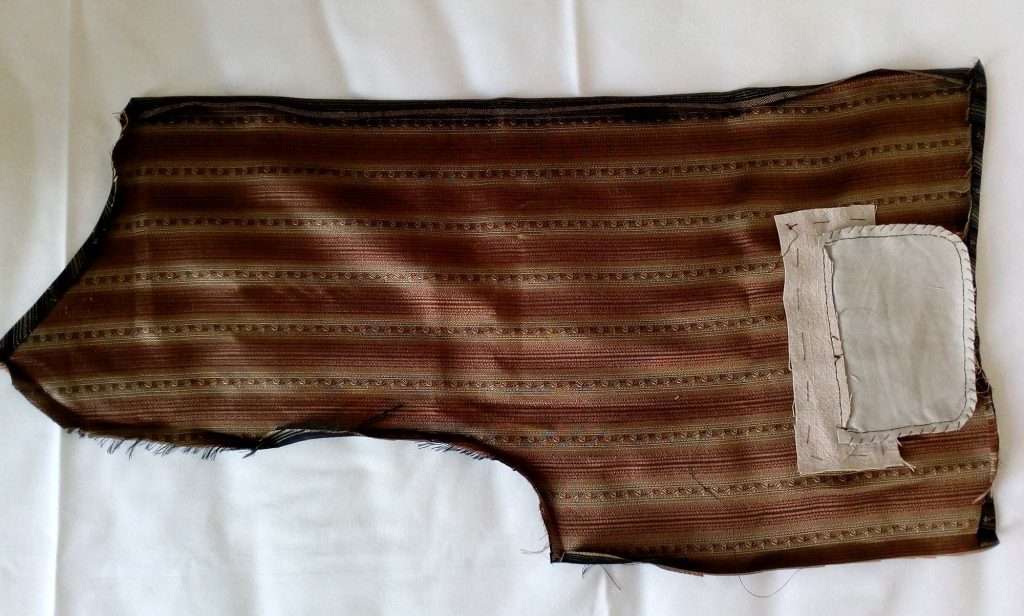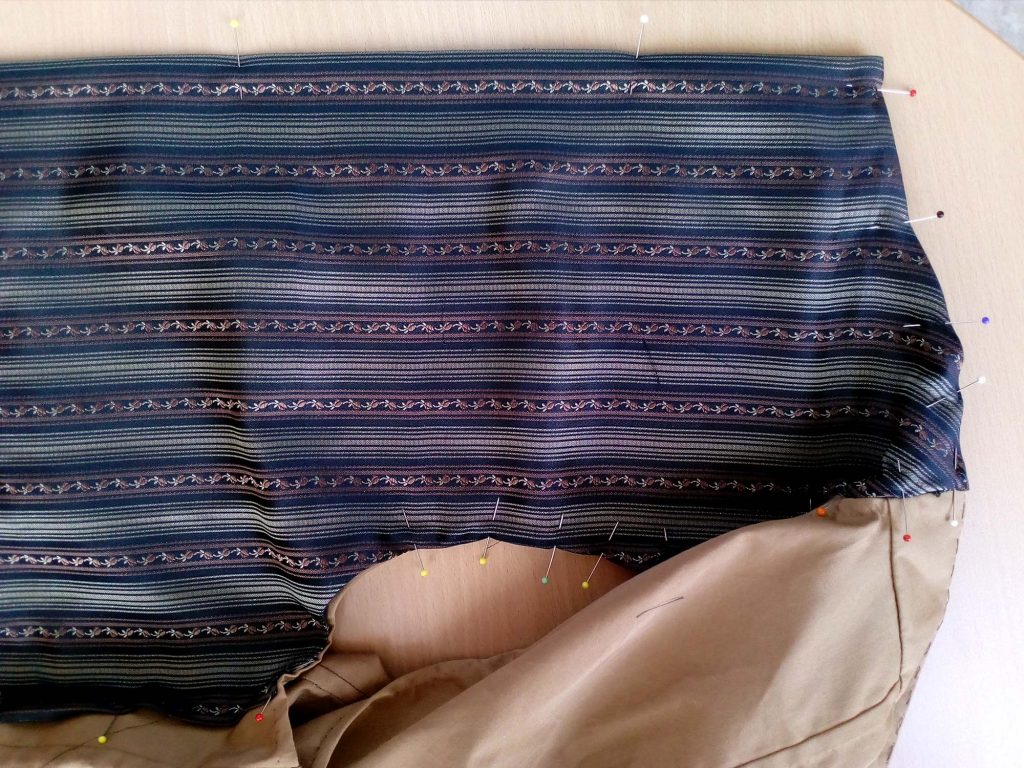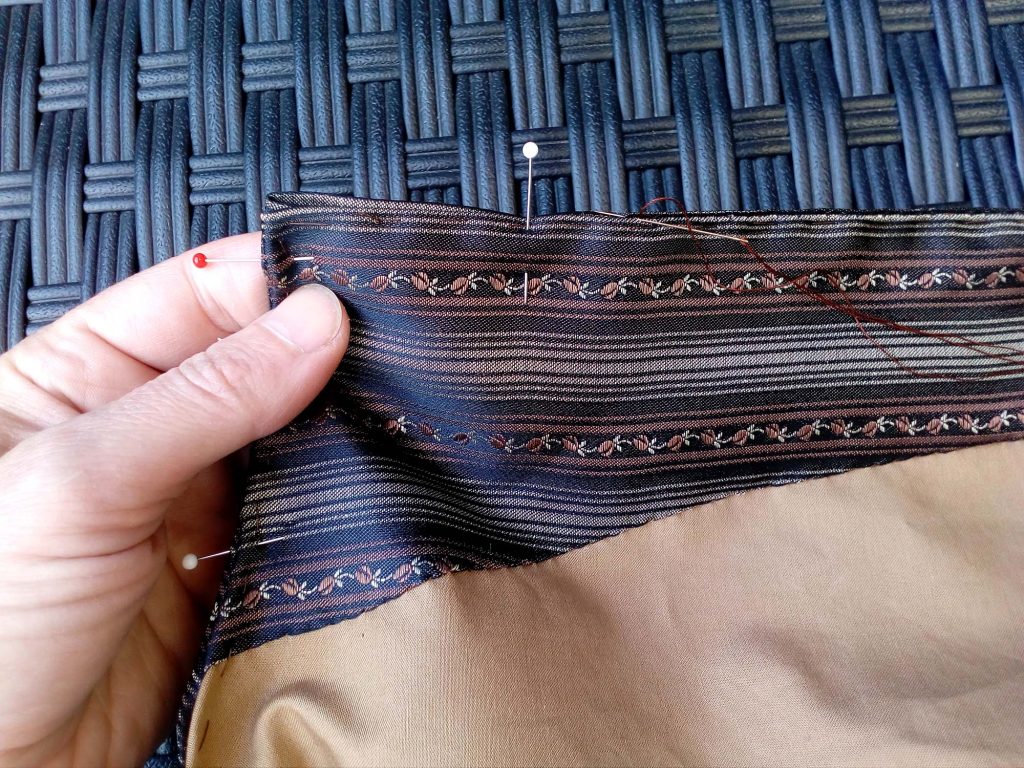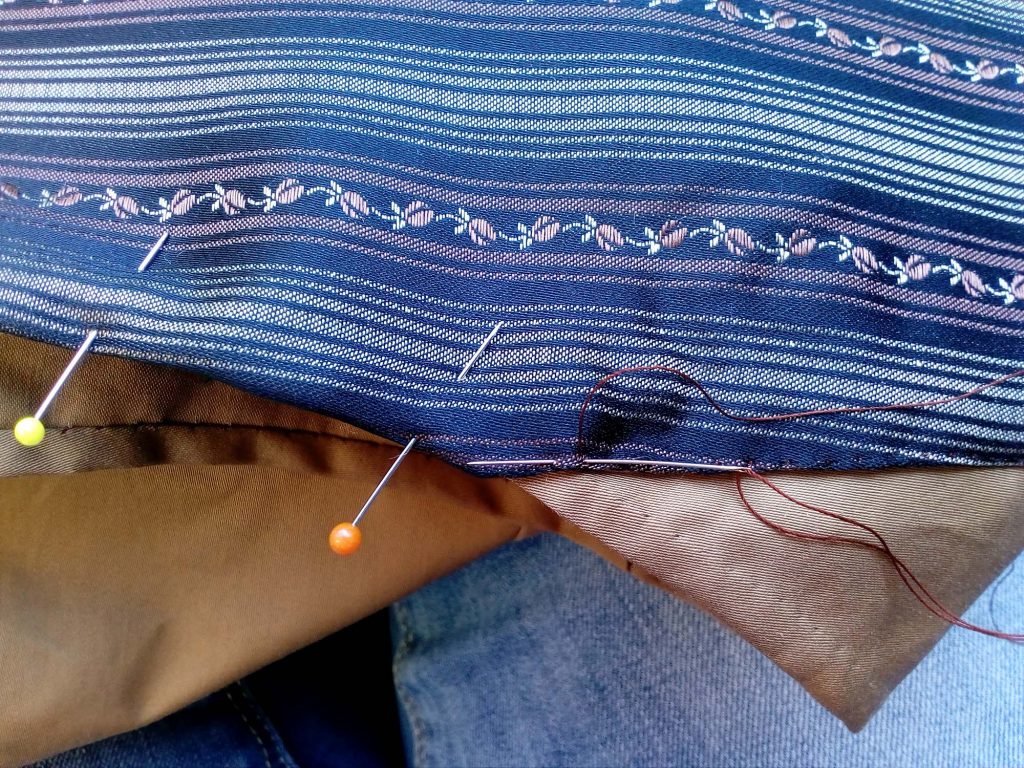 I decided to make piped welts. I marked the stitching line on the wrong fabric side on the welt and sewed on a strap, cut on the bias, all around, right sides together. I cut the ends diagonally with a small seam allowance and closed to a ring carefully. I folded the bias strap to the wrong side, with a piping cord in between and stitched in place from the right fabric side. At least I covered the wrong side with a piece of lining fabric.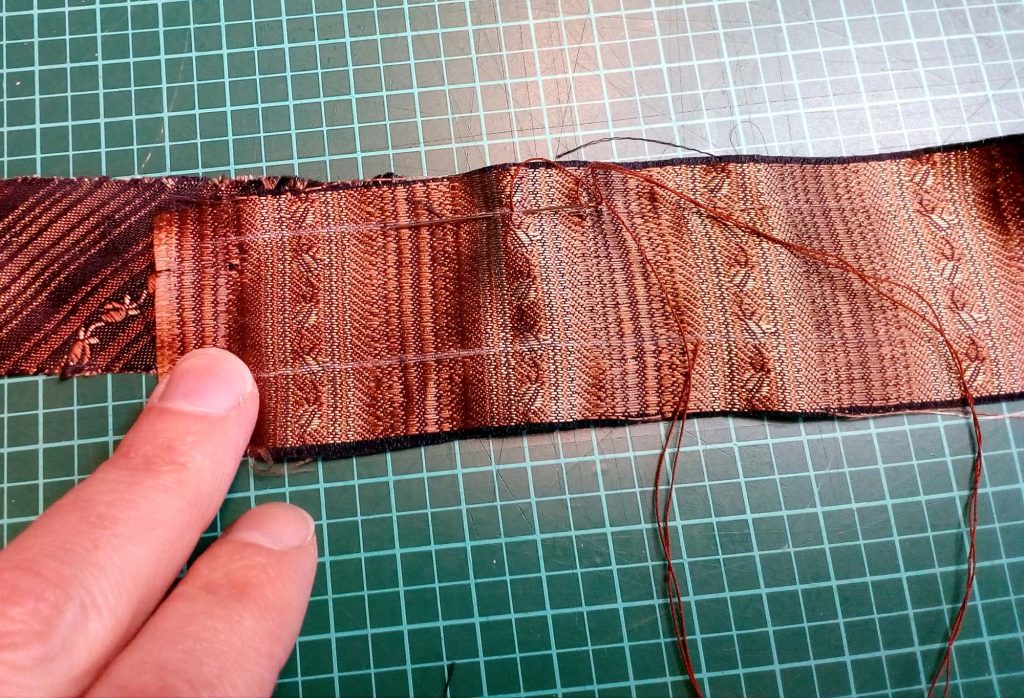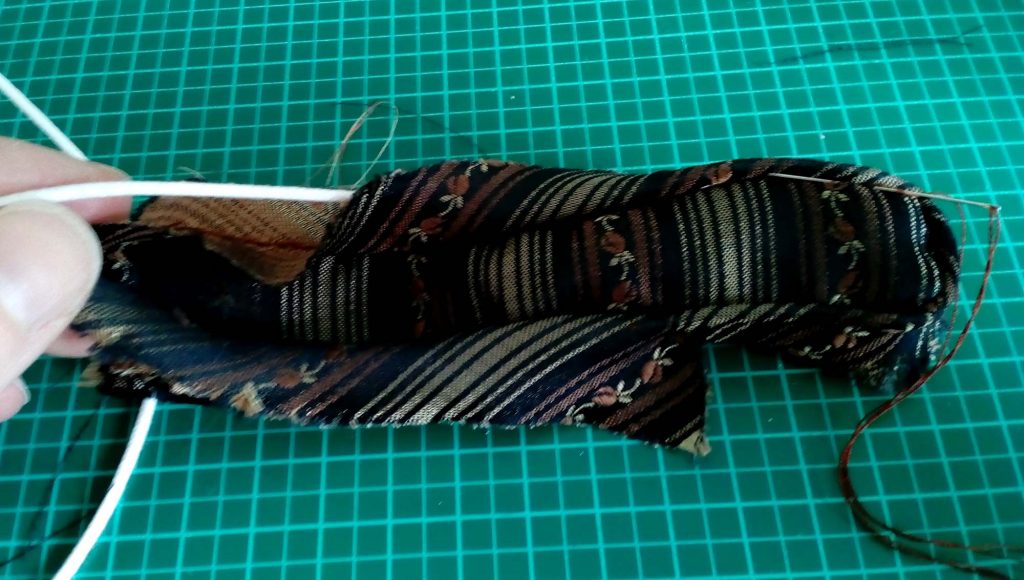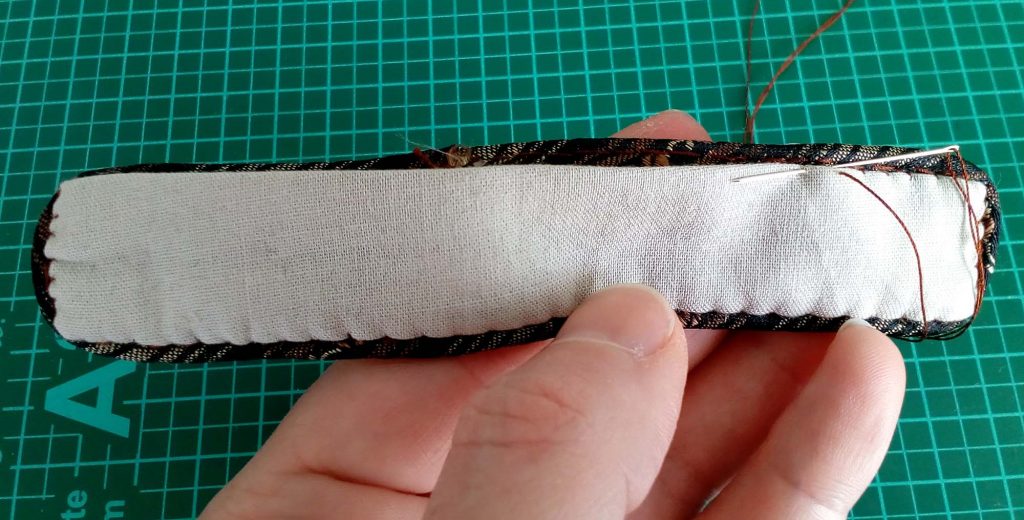 As last step I pined the welts to the fronts, covering the pocket openings and basteed in place. I sewed along the bottom edge just catching the fashion fabric and front pocket and stitched along the side edges through all layers. giving the pocket some extra support.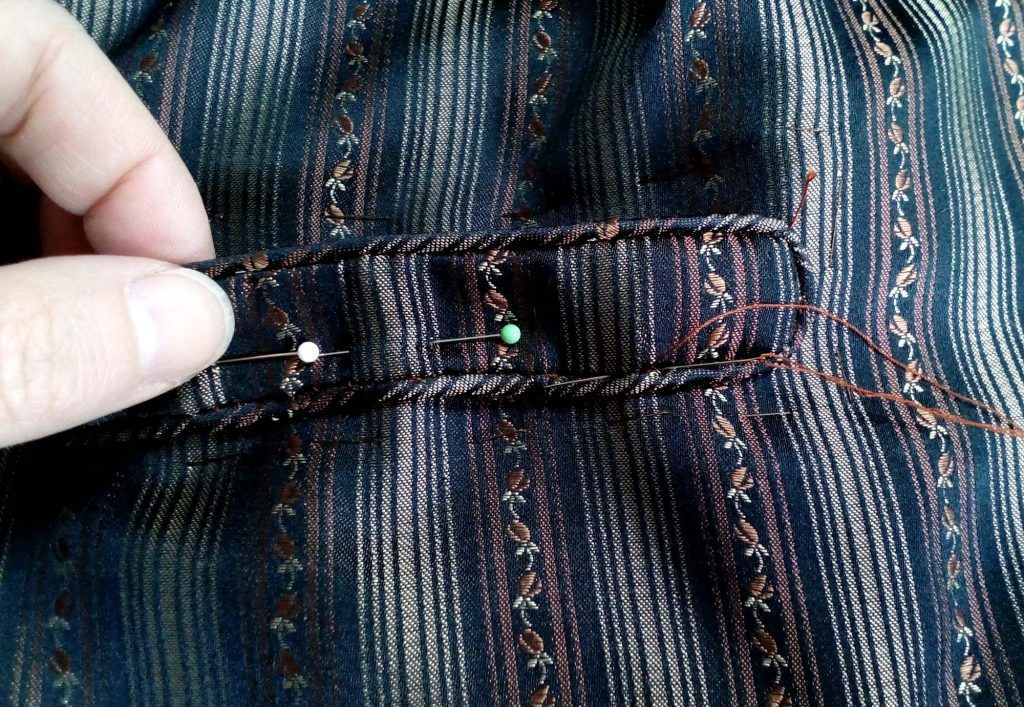 I closed the sides seams, right sides together, as flat felled seam.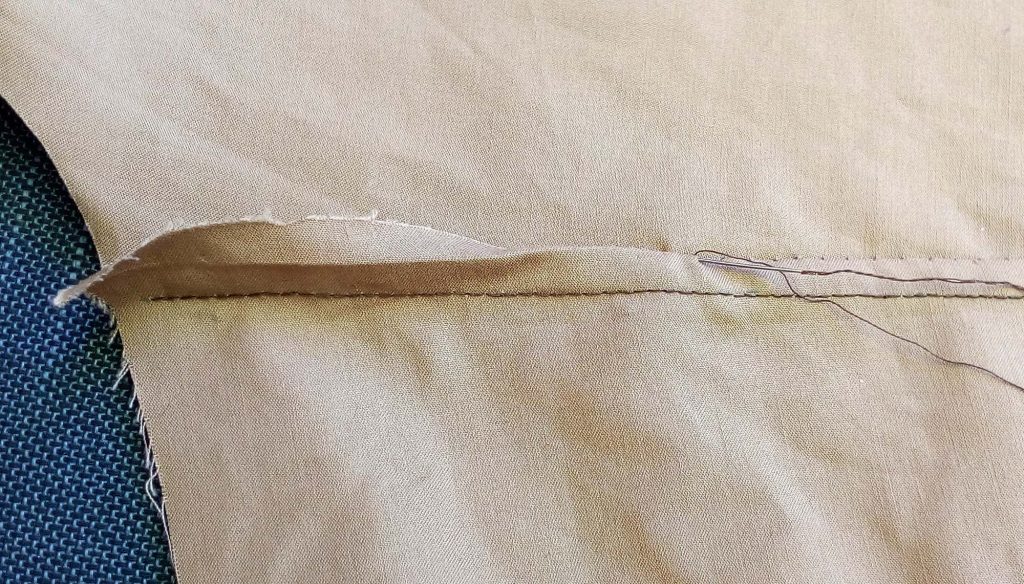 Very last step was sewing button holes on the left front edge and sewing on fabric covered Buttons on the Right front Edge.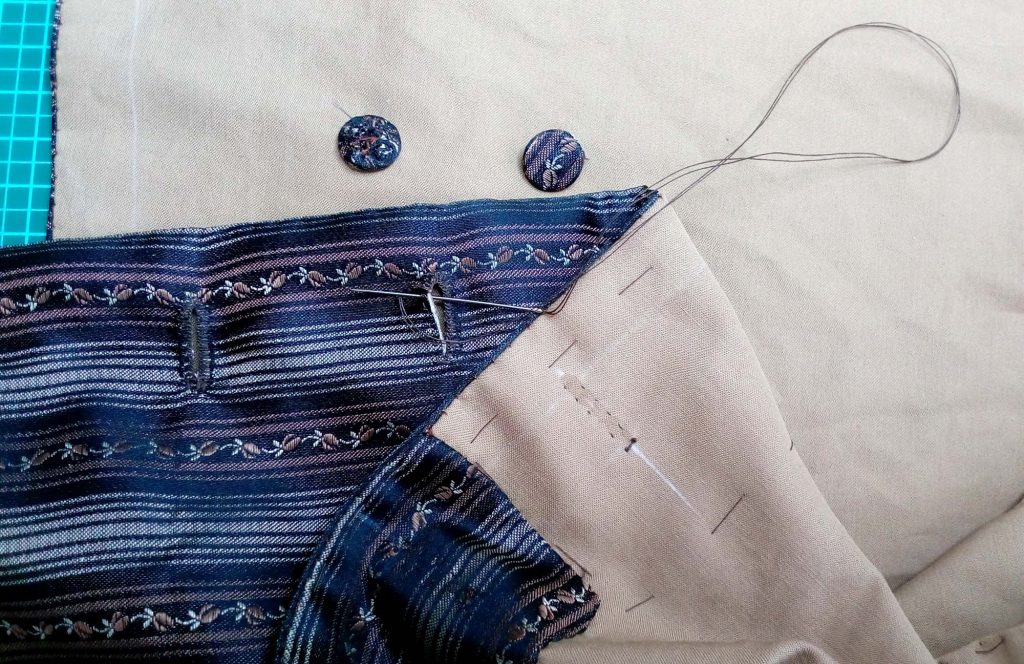 The finished waistcoat: Picture will follow…